---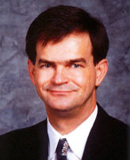 EMAIL INTERVIEW Anno Scholten & Ken Sinclair
Anno Scholten, CTO Plexus Technology Inc
Anno Scholten is Chief Technical Officer of Plexus Technology Inc. Prior to Plexus Technology, Scholten was VP of Engineering for CSI Control Systems International (now TAC), a tier-four building automation system provider. At CSI he ran the engineering department with a multi-million dollar budget and operations all over the world. He is experienced at management in both the start-up phase and large company environments and has more than 20 years experience in the building automation systems market. Mr. Scholten has been involved with Echelon's LON technology for more than 10 of those 20 years, and he holds a joint patent for a Variable Air Volume environmental management system that incorporates both fuzzy logic and LON technology.

---

Development@BuilConn
The Development track at BuilConn is designed for development engineers and product designers that are interested in the latest technologies being applied to building automation systems: XML/Web Services and Wireless.












Sinclair: I've heard of several pre-conference events now at BuilConn, how is Development@BuilConn different?
Scholten: Yes, Ken, BuilConn is introducing several new and different pre-conference sessions this year. Development@BuilConn will be different from previous years and the other sessions as it discusses the 'bleeding edge' of technology as it is being applied to building automation systems today. Much of the material will be very much 'work-in-progress' by many designers and developers and would therefore be a great opportunity for other developers to challenge the current thinking in these technologies.
Sinclair: Who is the Development@BuilConn session designed for?
Scholten: Development@BuilConn is specifically targeted at development engineers and product designers who are interested in the application of new technologies in the building automation industry. This audience is typically the radical thinkers in an organization who create the break through applications for new technologies in their industry.
Sinclair: Can you give us any details on the major topics of the Development@BuilConn session?
Scholten: Sure, Ken. The session will basically consist of two main technologies: XML / Web Services and Wireless. These two areas will then each be broken down into Designing and Development Strategies.

As you well know, Ken, XML and Web Services has been providing some interesting discussion between developers in the building automation industry. The discussion has been very heated on its best application within both legacy and future control system designs. The session will cover several of these applications which should spark some heated involvement with the audience.

Similarly, although wireless technologies have been around in building automation systems for some time, new initiatives such as the mesh technologies of ZigBee, Dust and others as well as 802.11n, Bluetooth, etc are starting to creating the same level of heated discussions on their suitability at different levels in a building automation system architecture. This session will cover several of these different wireless technologies and discuss the suitability of their application in building automation systems.
Sinclair: Any closing thoughts you would like to share?
Scholten: I think that with the type of audience expected for this session, we should get lots of interesting debates going with lots of new opinions and ideas being forged. These new technologies are still very fluid and we have many technical issues to solve before they can be commercially deployed, but it is this type of public discussion that generally accelerates the ideas and competition between designers which leads to new opportunities in the market.
Interested in learning more about this track at BuilConn? Click here
---

[Click Banner To Learn More]
[Home Page] [The Automator] [About] [Subscribe ] [Contact Us]