---
Smart Buildings
WHAT YOU SHOULD KNOW ABOUT POWER OVER ETHERNET

A Newsletter review by Ken Sinclair
I met Jim Sinopoli in Singapore at the first Asia-Pacific ConnectivityWeek. Jim publishes a newsletter called Smart Buildings. I would like to share with you some of the content of this newsletter. If you would like to receive a copy contact him.

Jim Sinopoli, PE, RCDD Sinopoli and Associates
email: jim.sinopoli@sinopoli-associates.com
phone: 512-215-4701
web: http://www.sinopoli-associates.com
Jim has provided us articles and an interview and we look forward to this continued relationship.











Specifying Integrated Technology Systems in a Fragmented World "Design is not just what it looks like and feels like. Design is how it works." - Steve Jobs, 2003 Jim Sinopoli PE, RCDD, Managing Principal, Sinopoli and Associates
Coordinating the Design of Integrated Building Technology Systems "Sitting at his conference table and speaking of technology, Mr. Gehry volunteers, "I don't know how to turn on my DVD. I barely can use the technology in my car." Jim Sinopoli PE, RCDD, Managing Principal, Sinopoli and Associates
Smart Buildings
Jim Sinopoli, Principal, Sinopoli and Associates, and author of the book "Smart Buildings"
Smart buildings offer facility managers a much greater set of tools to save money, energy and personnel.

What IT feature truly reduces the cost of building construction and operation? It's called power-over- Ethernet or PoE. Here's an overview of PoE, its uses in products that are installed in buildings, and the reasons why it needs to part of your specifications for building technology systems.
Let's start at the beginning. Do you remember the first wave of Voice-over-IP (VoIP) telephones in the late 1990's? When they were installed they required two cables: one telecommunications cable to connect to the data network, and another cable to a local power outlet. Our older telephone systems never required local power. Those older telephones were powered from a central telephone system, typically a private branch exchange (PBX). Many locations for VoIP telephones did not have local power available and power had to be installed at considerable costs. So the need for electric power for the first VoIP telephones drastically undercut the attractiveness of the telephones.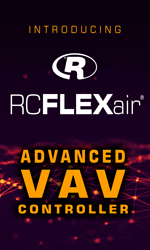 That shortcoming of the VoIP system spurred the effort to supply power to the telephones over the twisted pairs in the telecommunications network cable. The result was that in 2003 an IEEE standard was published allowing low voltage power, 48 VDC, to be transmitted over an Ethernet Category 5 Twisted Pair cable. With the current standard, the maximum that can be delivered to a powered Ethernet device is 15.4 watts, which is sufficient to power many low powered devices. A second standard, known as "PoE Plus" is now being developed and will offer higher power levels, although still within the low voltage range.

The days of locating telecommunications equipment in an electrical closet, boiler room, washrooms or above the janitorial sink are long gone. The sophistication of the equipment, the ubiquity of the technology, and the criticality of these systems being embedded in the operations of organizations has changed all that. What are the basic design criteria architects need to know about the location and space needs of telecommunications and equipment rooms? How do we ensure that the telecom and equipment rooms preserve the integrity of the architectural design?.
First, there are two general types of spaces, the main Equipment Room and then the smaller Telecommunications Rooms. The Equipment Room serves the whole building. It's where service providers bring their service, where all of the backbone cabling in the building generally feeds to, and where centralized or core equipment is located. Its design is critical and complex. The Telecommunications Rooms generally serve a floor or a "floor zone" of a building. These rooms are where distribution cabling going to individual workstation and information outlets feed from, and where equipment that will aggregate the communications traffic from these areas resides. It's the place where all of the distribution cabling is typically connected to the backbone system. Each building varies in size, usage and layout, so each must be evaluated separately to correctly plan these rooms.
You can sign up for this valuable resource
http://visitor.constantcontact.com/optin.jsp?edit=t&m=1101498357800&t=1101499395836&ea=sinclair%40automatedbuildings.com&se=2208&lang=en
---

[Click Banner To Learn More]
[Home Page] [The Automator] [About] [Subscribe ] [Contact Us]