---
Every month there is a blizzard of information contained in the emails and newsletters that cross my desk on their way to AutomatedBuildings.com. Some of this information is not in the form of any type of content we can publish but I feel I should share with you these snippets, blog bits, and url links that are about to fall off my desktop.


Major Automation & Control Trends 2011

By Bill Lydon for Automation.com
I am taking a risk at the beginning of the year to provide my thoughts on automation and control industry trends. I invite readers to contact me and share any other trends or expand on the trends listed. Trends include industrial Ethernet proliferation, leveraging information, remote monitoring, virtualization, mobile device usage, energy conservation and wireless implementations.


Lighting Control

Lighting control is an essential part of every lighting system. A good control system satisfies the design intent and owner's needs by providing the desired level of flexibility and energy efficiency—typically involving providing the right amount of light where and when it is needed.The Lighting Controls Association's website has relaunched at www.lightingcontrolsassociation.org, providing most of the content of the old site, but now having content that is new, easier find, read, share and discuss. From now on, if you visit our old site, www.aboutlightingcontrols.org, it will automatically direct you to the new site.

Call for Papers at greater China FM

Greater China Facilities Management Conference 2011 has formally opened its call for speaker papers, sponsors and delegate registrations. Already attracting interest from top companies in the region we invite top experts globally to join our educational programme presenting alongside international keynotes on the hottest topics facing the industry.

The conference will focus largely on commercial FM but we appreciate innovative suggestions from all areas. The conference theme is harnessing the power of FM as the industry goes through a revolution taking its place as a fully recognised pillar of the corporate property arena.

Open Automated Demand Response Communication Standards (OpenADR or Open Auto-DR) Development

The OpenADR research has been carried out by LBNL Demand Response Research Center (DRRC) which is managed by Lawrence Berkeley National Laboratory. Over six years of research, development, and demonstration have led to this standard development process. The initial goal of the OpenADR research was to explore the feasibility of developing a low cost communications infrastructure to improve the reliability, repeatability, robustness, and cost-effectiveness of demand response (DR) in commercial buildings. One key research question was: Could today's technology be used to automate the response of commercial and industrial buildings to standardized electricity price and reliability signals?

"Doctorate of Digital Signage"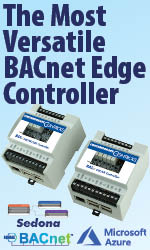 Vista, CA - Jan. 2, 2011: The Digital Signage Expert Group (DSEG) today recognized Lyle Bunn with their honorary "Doctorate of Digital Signage" for his contributions to the ongoing advancement and development of the Digital Signage industry through education.

Alan Brawn, Co-Founder and Chair of the Digital Signage Experts Group Program said, "Lyle Bunn is an industry visionary whose work in Digital Signage project definition and planning has been extremely valuable in clarifying project processes, defining a project road map and navigating critical success factors."

In presenting the recognition Brawn noted that "Lyle Bunn has advanced the industry through focusing a bright light of attention on digital signage and publishing almost 200 industry articles and whitepapers in numerous industry and business publications including USA Today, The Wall Street Journal, and the National Post. He has provided education to business and communications professionals at every major industry event and helped shape conference education programs through his advisory roles. He has helped honor those deserving of industry wide recognition by serving on the judging panels of the DIGI and POPAI award programs. We honor the work and the man."...

Battle for the world's largest video wall

SEEN & NOTED: NEW ZEALAND - Well, it looks like the battle for the world's largest video wall installation at an airport is heating up. Todays's entry comes from New Zealand's Christchurch Airport with an announcement of a new 54 screen video wall installation. The screens play footage highlighting the South Island's natural environment. Christchurch International Airport welcmed 6 million passengers in 2009/2010, ranking as New Zealand's second largest airport.




---


[Click Banner To Learn More]
[Home Page] [The Automator] [About] [Subscribe ] [Contact Us]