---
EMAIL INTERVIEW - William Sandoval & Ken Sinclair

William Sandoval, Business Development Manager, Digital Systems,
Philips Lighting Electronics/Advance Transformer
William Sandoval is currently the Business Development Manager, Digital Systems for Philips Lighting Electronics, responsible for developing, launching, and marketing Zigbee-enabled lighting control products in the marketplace. Prior to joining Philips Lighting Electronics and Advance Transformer, William was an Electrical Engineering Consultant in charge of System Design for Commercial Buildings for BL&P Engineering as well as the Total Building Systems Manager at Lutron Electronics, where he developed, launched, and marketed the first lighting automation system in the industry. William received a degree in Electrical Engineering with specialties in Power Distribution and Control Systems from Florida International University. William's e-mail address is william.sandoval@philips.com
---
The Zigbee Revolution
Sinclair: What is Zigbee?
Sandoval: Zigbee is a wireless communication protocol based on the Institute of Electrical and Electronics Engineers (IEEE) Standard 802.15.4. Zigbee is a short range, low-power protocol specifically designed for small building devices such as thermostats, lighting controls, ballasts, environmental sensors, and medical devices. Zigbee is meant to offer short distance, low speed transmissions which require little power. This simply means that the battery life of the devices that use Zigbee might be six months to two years.

Zigbee was created to wirelessly communicate devices without the expense of having to run wires in between them. It is made for two-way communication among devices, and can be used to build a self-organizing network of devices. This protocol opens the door to the flexibility and benefits of interoperability. Due to the fact that Zigbee uses open standards, it reduces the costs and risks associated with building the technology into devices.












Sinclair: What is the Zigbee Alliance?
Sandoval: The Zigbee Alliance is a group of companies working together to develop standardized application software on top of the IEEE 802.15.4 Standard. The goal of the Zigbee Alliance is to provide consumers the most flexible building systems available by introducing the Zigbee wireless technology into a multiple number of building devices. Philips Electronic North America is currently one of the more than 100 member companies within the ZigBee Alliance.

The four-fold focus of the alliance is to 1) Define the network, security, and application software layers of the protocol; 2) Provide interoperability and conformance testing for Zigbee devices; 3) Promote the Zigbee brand globally; and 4) Manage the evolution of the technology.
Sinclair: How does Zigbee work?
Sandoval: As mentioned before, Zigbee is a wireless communication protocol designed for small building devices. Zigbee devices will be able to operate in unlicensed bands worldwide, including 2.4GHz., 902-908MHz., and 868MHz. The maximum data rates for each band are 250kbps, 40kbps and 20kbs, respectively. The standard is designed to provide reliable data transmission of modest amounts of data up to 100 meters while consuming very little power.

In addition, Zigbee supports three network topologies to communicate devices: STAR, MESH, and CLUSTER TREE. Star networks are common and can provide for very long-life operation. Mesh networks enable high levels of reliability and scalability while providing more than one path of data communication through the network wireless link. (Mesh networks provide a high level of redundancy, so in case a device drops out of the network there is always a secondary path for data communication). Cluster-tree networks utilize a hybrid star/mesh topology that combines the benefits of both for high levels of reliability and support for battery-powered nodes.
Sinclair: How does Zigbee benefit users?
Sandoval: Zigbee supports users in many ways, offering such benefits as flexibility and scalability, design and installation time reduction, and interoperability. Overall, Zigbee helps users reduce the initial installation cost of a control system while saving money on system operation and maintenance. More specifically:

Flexibility and Scalability - As the requirements of a building change, so do the system requirements. Zigbee allows users to make changes and modifications to their building systems without having to re-rewire any of the system devices.

Design and Installation Time Reduction - Designing and installing systems in buildings is a costly endeavor. Control system devices currently require low voltage wires to be designed and installed in order to communicate with each other. However, Zigbee removes the complication of control wiring throughout a building, enabling devices to communicate wirelessly with each other through any of the network topology. The benefit of not having to run wires makes it easier to design and install as well as enhancing cost effectiveness.

Interoperability - For many years the goal of the industry was and still is to make system devices communicate with each other and to make buildings more efficient. Unfortunately, many proprietary protocols were developed by manufacturers, which made it very difficult to interoperate. Zigbee uses an IEEE Standard, which makes it feasible for devices to communicate and interoperate. Also, wireless connections make it easy for devices to communicate with other unrelated devices (such as HVAC and Lighting).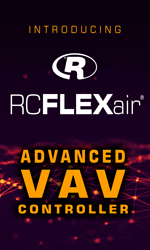 Sinclair: How are Philips Electronics and Advance Transformer participating in this market?
Sandoval: Philips is involved in many aspects of the Zigbee revolutionů.we perceive that this is the next generation of building system protocols. Over the years, many protocols (including wireless) have been developed by manufacturers, but for the first time Zigbee is able to address the problems of interoperability, battery life, and cost.

Lighting as a building subsystem needs to be able to communicate with other subsystems to provide increased levels of personal comfort, safety, and security. To this end, Philips is actively involved in the ZigBee alliance to help provide the support and expertise necessary to develop this technology for future applications in building automation.
Sinclair: What do you see for the future of Zigbee in terms of the technology and its applications?
Sandoval: I think that Zigbee has great potential for the future. The benefits are numerous for end-users, building owners, consultants, maintenance personnel, and installers. The applications are also endless. In the future, we envision use of the Zigbee protocol in tracking and asset management systems, generators, elevators, etc., gathering data which can be transformed into viable information and enabling users to run their business more efficiently.
---

[Click Banner To Learn More]
[Home Page] [The Automator] [About] [Subscribe ] [Contact Us]