---

As part of the AHR Educational panels there will be two free sessions that are must attend sessions for anyone who wants to learn more.


John J. "Jack" Mc Gowan, CEM
Energy Control Inc.
GridWise Architecture Council Chairman
All indications are that 2008 will be the year that Smart Buildings truly meet the Smart Grid. President Bush signed the Energy Independence and Security Act of 2007 and there is an entire title on GridWise and Smart Grid activity.











As part of the AHR Educational panels http://www.ahrexpo.com/education/ there will be two free sessions that are must attend sessions for anyone who wants to learn more. The sessions are:
January 22, 2008 Global Warming and GridWise
11:00 AM Room E19 Javits Convention Center, New York
Moderator: Jack Mc Gowan
Speakers: Rik Drummond, Anto Budiardjo, Toby Considine, Greg Dixon, TBD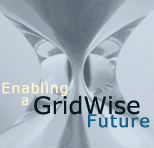 The tentative speakers for this session are listed above and it will provide a critical overview of how this topic impacts the defining challenge of this century. Regardless of your perspective on Global Warming, it is undisputed that electric demand is on the rise with a projected 40% increase over the next decade, and that electric generation is responsible for 39% of greenhouse gas emissions. In this session you will hear from industry experts about how buildings and HVAC technology can make a significant contribution to dealing with these issues, while also participating in what is easily an untapped market in the $100 billion range. The GridWise Architecture Council is promoting Interoperability across the full electricity system from generation through end use. IT has transformed business, education and entertainment and Interoperable IT, in the form of BACnet™, has already transformed the buildings industry, so the time is now. In fact standards like BACnet are the price of entry for the buildings and HVAC to play a pivotal role in reducing carbon footprints, while saving energy and money. This type of thinking will become integral to every decision that is made over the next decade about equipment that is purchased, buildings that are built and the standards that they subscribe to. Don't miss this chance to talk directly to the industry leaders that are shaping this initiative.
January 23, 2008 The New Building Automation: Demand Response
11:00 AM Room E19 Javits Convention Center, New York
Moderator: Jack Mc Gowan
Speakers: Peter Kelly-Detwiler, Brian Dutt, Jim Mc Glone, Chris Hickman, TBD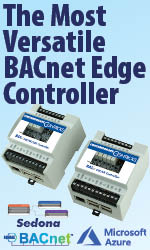 Demand Response is one of the most exciting business models to evolve in recent years. As noted under the GridWise session above, interoperability between buildings and the Grid presents a huge opportunity for the HVAC and buildings sectors. Demand Response requires web services that leverage all of the opportunities that exist in buildings to be active participants in the electric grid. Utilities and electric wholesalers are paying building owners to change the way they consume electricity or respond to the challenges they face in meeting electric demand. This is a unit opportunity for building automation systems and HVAC to be leveraged for a completely new function. The capability exists in the systems, but the sequences need to be programmed. At the same time the HVAC industry should be fully engaged in this dialog because it presents not only an opportunity but a challenge. It will be critical to ensure that equipment continues to operate as intended. The near term for this market is easily $5 billion in opportunity and no sector is better positioned to take advantage of it than building automation, system integration and HVAC equipment companies. Again, the thought leaders in this industry will be on hand to share some exciting insights for the systems world.
Also exciting is that AHR week will kick off with a full day event covering these topics.
On January 21st there will be a Building to Grid or B2G Summit that will offer a major opportunity to both learn more about this exciting evolution, but more to the point to learn how to take advantage of this market. See www.b2g-summit.com for more information.
---


[Click Banner To Learn More]
[Home Page] [The Automator] [About] [Subscribe ] [Contact Us]