---
OPC UA Education hits the road

Learn the latest advances in OPC technology at a city near you.



Manny Mandrusiak
Vice President OPC Marketing,
OPC Foundation
During 2009 the OPC Foundation took a break from conducting OPC Training Classes in North America to give its membership time to recover from the turbulence economic events of the past year. We are pleased to announce that our members are doing well, and we are once again taking our OPC Training Classes on the road across North America for 2010.















The OPC Foundation Road shows have a long tradition of bringing industrial and process professionals together in a forum that provides them with the opportunity to "meet, learn, and speak". The Foundation has completely redesigned the road show curriculum to focus on the three core parts of the Foundation portfolio. Those parts being: OPC Classic, OPC Xi, and OPC Unified Architecture (OPC UA).
What is OPC in 2010?
OPC provides the infrastructure and foundation to facilitate the vendor neutral transfer of data into information. As with any Open Standard, there are many flavors of OPC such as: OPC DA, OPC HDA, OPC A&E etc. Let's demystify things:
| | | | |
| --- | --- | --- | --- |
| Feature/Solution | OPC Classic | OPC Xi | OPC UA |
| Communication | DCOM | Based on WCF with all WCF bindings allowed. | UA TCP SOAP/HTTP |
| Platforms | Microsoft only | Microsoft .NET only | Multi-platform |
| Development | C/C++ | NET 3.5 | C/C++, .NET, C#, Java, others |
| Local servers | COM | Named-Pipe binding | UA stack based on Binary TCP |
| Address Space | Hierarchical structure | Hierarchical structure with provisions for relative structures to simplify the handling of huge structures. | Default Hierarchical structure. Provides a very rich information model to allow modeling of almost any system via different references. |
| Functionality | Either Real-time, Historical or Events | Real-time, Historical and Events | Real-time, Historical data, Historical Events, Events, Programs and Industry-specific collaboration models. |
OPC Classic
The OPC that everyone knows and uses today. Based on a Client/Server technology, OPC Classic contains the OPC COM/DCOM, OPC DA, OPC A&E, OPC HAD, OPC Security specifications. It was designed based on Microsoft's Active X (OLE), COM and DCOM technology. In a nut shell, OPC Classic defines a common set of interfaces, methods, and properties that enables the transfer of Industrial data between a Server and a Client. An OPC Server provides the information at the request of an OPC Client. Essentially if one wanted to use OPC for communications between devices and controllers in the same domain then OPC Classic works extremely well.
OPC Xi
OPC Xi was produced as the result of collaboration of several OPC Foundation vendor companies to develop an easily integrated and secure OPC solution that provides a .Net migration path from OPC Classic. OPC Xi is perfect for individuals who work solely in a Microsoft environment and need secure communications outside a firewall, and do not want to build a combined product OPC solution.
OPC Xi provides:
- Client server data exchange
- Support for OPC DA, OPC HDA, and OPC A&E
- Provides secure real-time and historical data transfer
- Navigates firewalls
- Secure web services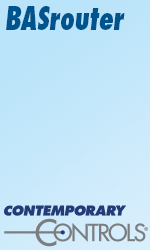 OPC Unified Architecture (OPC UA)

OPC Unified Architecture is the next generation of OPC evolution. It is based on the functionality of all the OPC Classic Specifications (OPC DA, OPC A&E, Commands, and Complex Data. OPC Unified Architecture is designed to be platform independent, scalable, secure, and provide high performance. Furthermore, the abstract design of the technology allows OPC UA to be used as the underlying implementation for which other protocols/standards can use, such as PLCOpen and BACNet etc. Not only does this capability reduce the efforts of other consortiums, but it also adds more value to your existing OPC UA software that will automatically be compatible with, and able to consume the data from systems using these other standards (built on OPC UA).
OPC UA is the only Open standard that is designed to be usable in all layers of your enterprise, from the embedded device all the way up into your enterprise systems.
This is particularly significant for individuals in the building automation space, or individuals who are looking to get more information out of their building data. OPC UA can provide a scalable information model that can be paired with an existing protocol like BACnet to take data into higher analytical processes.
Companies who are considering "green" energy saving initiatives will benefit from the ability to embed OPC UA in devices such as wind turbines and manufacturing machines (robots) to gain a greater ability to monitor and control machine functions to maintain peak energy efficiency.
An in-depth discussion of each of these technologies will occur at the OPC Foundation Training Classes.
The OPC Foundation training events will kick off this February in Houston, Texas. There is no cost for any of these training events, but registration is required. Interested parties can register at the following link: http://www.opcfoundation.org/Events/Events.aspx?CN=COM&CI=495
The schedule for the 2010 Training Classes is listed below:
| | |
| --- | --- |
| February 24 | Houston, TX |
| April 28 | Santa Clara, CA |
| May 19 | Portland, OR |
| June 22 | Minneapolis, MN |
| October 20 | Boston, MA |
| November 2 | Atlanta, GA |
Register for any of these events at the following link: http://www.opcfoundation.org/Events/Events.aspx?CN=COM&CI=495
More information on all of the topics covered in this article can be found on the OPC Foundation website (www.opcfoundation.org), or by emailing manny.mandrusiak@opcfoundation.org

---


[Click Banner To Learn More]
[Home Page] [The Automator] [About] [Subscribe ] [Contact Us]