---

EMAIL INTERVIEW Tracey-Lee Zurcher & Ken Sinclair
Tracey-Lee Zurcher, Conference Director, World Meter Design Congress
The third annual World Meter Design Congress is taking place from March 7-9, 2010 in San Diego, California. The event provides the only meeting place for the world's meter design engineers, system architects, research engineers and production professionals to gain insights into the new requirements and opportunities shaping the design and development of next generation smart metering and grid systems.
Email: tracey-lee.zurcher@spintelligent.com
---
World Meter Design Congress
– it's all about smart choices
















Sinclair: What are the challenges facing smart metering over the next couple of years?
Zurcher: One of the biggest challenges facing the metering industry is the issue of standards. For the smart grid to be functional and effective, communication protocols between smart meters and devices need to be standard. At the moment, there are standards that work but the adoption of these standards by all smart metering and system solution providers is proving to be a slow process.
Government regulations have accelerated the deployment of smart meters across the world. It is necessary for smart grid and metering solutions providers to understand these government regulations so they may react to them in the stipulated time frame by creating the most functional and cost-effective systems.
Sinclair: How will the World Meter Design Congress tackle these issues in 2010?
Zurcher: In 2010, the World Meter Design Congress will include a plenary opening panel that will focus on situational issues and needs from the USA, Europe and Asia. Regional problems do vary, but there is certainly a common thread of challenges that runs through the international metering market, therefore it is important to have this strategic international overview to be able to hone into the nitty-gritty further on in the conference's agenda.
Sinclair: After two successful shows, where to next for the World Meter Design Congress?
Zurcher: In 2010, the World Meter Design Congress will be co-located with Metering, Billing/MDM America, America's premier utility metering event. Having utility metering professionals and metering and systems design engineers all in one venue to focus on the future of smart metering and smart grid development together will be beneficial in creating a unified perspective on how to move forward efficiently.
Sinclair: What do you look for when searching for a speaker in this field?
Zurcher: I look for an individual with a unique combination of dynamism and experience in smart meter design, someone with the ability to enrich and enlighten their audience while never losing touch with their fundamental message.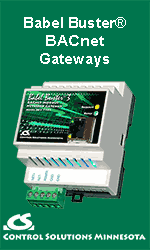 Sinclair: Why do you consider conferences like this one essential to the industry?
Zurcher: Because smart metering, AMI communication technology and smart grid development is such a swiftly developing area, there are many conferences which deal with some element of this growth process, all of which are very important. The part that is often forgotten however, is enlightening the "work force" that will put everything together and without whose technology, the smart grid would not be a reality. Hence, the World Meter Design Congress concentrates on keeping the engineers, designers and other meter design professionals up-to-date on current, future and evolving technologies in this space.
Sinclair: The program focuses on home control. Is the relationship between these devices and smart metering becoming more interconnected?
Zurcher: As we progress further into the era of the smart grid, the focus is being placed more and more on energy conservation, reducing carbon footprint and educating the consumer about how the can be an active part of this. A smart meter can only do so much in terms of allowing the utility to understand how, where and when electricity is being consumed but it is necessary for the consumer to also actively be involved in the process of conservation. There are many new technologies that have become available to allow consumers to actively participate in energy saving – including intelligent or "white" appliances and interactive in-home display units, all of which need to communicate effectively with the meter.
Sinclair: The theme for the show is Smart Choices for Smart Meter Design. What was the reason for selecting this theme?
Zurcher: Because there is so much movement in the metering industry at this stage, new technologies are emerging and current technologies are evolving to meet market requirements. Because the metering industry is experiencing such growth, many options are available in designing and creating a metering system. What the World Meter Design Congress 2010 aims to achieve is to highlight the best options to choose in designing the most cost-effective system (for the solutions provider and, eventually, for the utility) that meets all the needs of the utility, now and in the long term.
---


[Click Banner To Learn More]
[Home Page] [The Automator] [About] [Subscribe ] [Contact Us]