---
EMAIL INTERVIEW Michael D'Amour & Ken Sinclair
Michael D'Amour, CEO Lumenergi
---
The Critical Role of Smart Lighting
Lighting is the largest controllable energy segment in a building's portfolio.















Sinclair: I see that Lumenergi offers a next generation integrated lighting management solution which helps enable a smarter energy grid. Can you tell us a little about the role you see integrated lighting playing in the future of energy efficiency?
D'Amour: Thanks Ken, happy to discuss. As I am sure you will agree, achieving a smarter energy grid is a high priority for our nation. In October, the Obama administration announced that it was going to award $3.4 billion in funding for grid modernization through the Smart Grid Investment Grant awards, which will be complemented by $4.7 billion in private money. At the same time, federal mandates on real-time pricing tariffs are coming down the pike, and unless customers want to be powerless to respond to these higher dynamic prices, they will need to start monitoring and controlling how they consume electricity.

Lighting is the largest controllable energy segment in a building's portfolio, accounting for approximately 30 percent of commercial building energy usage. These motivating factors have created an environment that is primed for the broad adoption of intelligent lighting systems. While intelligent lighting is an essential component of smart buildings and intrinsically complements the development of a smarter energy grid, only about three percent of lighting is intelligently managed today.

We aim to create energy efficient, demand response-enabled buildings that can nimbly respond to ever changing electricity market conditions. Our system is affordable, efficient, easy to use, and offers impressively fast payback. We think that our solution, and others like it, is a key component of a smart grid.
Sinclair: Very interesting, and I agree with your assertions. So, can you tell me about what Lumenergi is offering and what makes you unique?
D'Amour: Sure. We provide customers with a fully integrated lighting solution that takes the concept of smart lighting to the next level. Our system helps customers achieve energy efficient, demand response-enabled buildings by installing lighting systems that provide real time monitoring, feedback, and control. From usage data, building managers can determine where lighting is being improperly used and can modify the lighting directly from the computer screen. Our patented, intelligent dimmable ballasts can very easily replace traditional "dumb" ballasts during a lighting retrofit, or can be incorporated into new construction.

Our smart ballasts are powered by our advanced Lighting Management Control System. This system puts a greater level of control and functionality in the hands of building managers and occupants, allowing them to save money through more intelligent use of lighting and lower maintenance operation costs. The system will email you when you have a light burned out, when you are having a ballast problem or when a large room is due for re-lamping. Also, it helps created a more enjoyable, customized, and visually pleasing user experience.

The system offers a number of advantages over similar products on the market. The system has an incredibly fast payback time – averaging between one and three years before government incentives, which makes this a smart financial choice for building managers looking to increase their energy efficiency and optimize their buildings for demand response.

Our ballasts are compatible with the Lumenergi LMCS system and other manufacturer's control systems. The ballasts can operate in either DALI or industry-standard low voltage 0-10V control modes. They take a wide-range of electrical inputs, ranging from 120V to 277V and even 48VDC for emergency lighting applications. With their microprocessor controlled sensing, our ballasts handle one to three lamp deployments of T5, T5HO or T8 lamps with a single product model, iB-100. This provides great flexibility, dramatically reduces stocking costs and eliminates installation mistakes.

Also, our two-way communication is a big bonus for building managers, allowing them to monitor each individual light, which ensures that the whole system is operating as efficiently as possible.
Sinclair: What kind of impact does using an intelligent lighting system have on a building's overall energy usage?
D'Amour: Utilizing an intelligent lighting system like ours can save between 50-70% on lighting energy usage and cost, depending on what type of building and system configuration the building manager chooses to incorporate. And it is important to remember that we are able to do this without sacrificing occupant comfort or the visual appeal of lighting. In fact, we have found that many people prefer the lighting levels that our system provides, as it enhances visual comfort, and allows individual occupants to adjust and tune the lighting in their personal spaces.

Here is a list of ways that a smart lighting management system can help buildings save energy and money:

Daylighting: Using light sensors inputs, the system adjusts light levels in response to the availability of natural lighting in a room. Potential Energy Savings: 35–45% in daylit areas.

Task Tuning: Task Tuning allows lighting designers to control individual lighting according to task and working environments. The ability to implement this kind of work and task lighting control strategy can save considerable energy when implementing industry recognized, IES recommended lighting levels or those levels specified by the lighting consultant or engineer. Potential Energy Savings: 15–25%.

Scheduling: Using advanced scheduling, the system can provide the appropriate lighting level for individual light in different parts of buildings for different time of the day, day of the week and month, holidays and special event through different seasons. Potential Energy Savings: 15–25%.

Lumen Maintenance: Lumen depreciation is the loss of light output as a fluorescent or LED lamp ages. Lumen maintenance controls solve this problem through reducing power during higher initial lamp output, then increasing power as lamps age and degrade to maintain appropriate light levels. Lights are no longer forced to produce more lumens than necessary to make up for their end-of-life dimness. Potential Energy Savings: 7–10%.

Occupancy Sensing: Lights are dimmed to the off state when the system detects that there are no longer occupants in a particular room or area. As building occupants move from location to location, the system dynamically responds to user-traffic patterns, providing the right level of light where it's needed and shutting off areas which are vacant without startling changes. Potential Energy Savings: 15–25%.

Personal Control: Through individual software clients, web-based interfaces or IR remote controllers, the personal control capabilities allow individuals to personalize the amount of dimming they prefer in their offices or work areas within globally-set system limits. Potential Energy Savings: 10-15%.

Load Shedding/Demand Response: Load Shedding, sometimes termed Demand Side Management or Demand Response, allows lighting to be either adjusted discreetly; within set limits in response to building energy demands; or, dynamically in response to emergency signals or real time pricing signals to monitor, shed and report (sub meter) on the actual reductions implemented and their effect on building systems and consumption. Potential Energy Savings: Energy Rebates.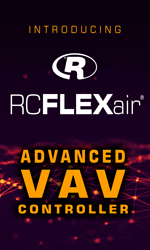 Sinclair: Walk our readers through the process of installing an intelligent lighting system. Is it possible to retrofit an existing system or do you have to start from scratch?
D'Amour: One of the great things about the Lumenergi system is that it is simple to install, either as part of a building retrofit or during new construction. One or more LMCS controllers, each capable of controlling 50,000 ft2 to 100,000 ft2 are mounted in convenient utility closets. They are networked together to control the building as a whole through a single LMCS server hub. If desired, the LMCS server may be connected to an existing BMS through BACnet.

The next step is to install the intelligent ballasts. In retrofits, this is a process of simply removing the original ballast and installing our more sophisticated version, and then daisy chaining a wire to the floor controller. The individual ballasts are controlled and operated using standard DALI, which allows them to be controlled and to be monitored by the control system or simple 0-10V analog control signals.

Once this is completed, the building manager will have total control over the whole lighting system, with the ability to monitor and access data from individual lights through a user-friendly software platform. The system has built-in redundancy to be fault tolerant.
Sinclair: How does your intelligent lighting system work with BMS?
D'Amour: The Lumenergi system is an important complement to a BMS. Did you know that 42 percent of cooling load is created due to heat generated by lighting? Intelligent lighting control has a corresponding effect and reduction on HVAC use.

Our system communicates to a BMS through BACnet. Through this communication, we can actually make HVAC smarter. For example, we can make our occupancy sensors' data available to the HVAC system, allowing the air conditioning to be dialed back when no one is present. We can make occupancy sensor input available to security systems as well, to improve security of the building. In this way, the ubiquitous lighting network can be used to obviate the need for additional sensors and home run wiring for sensors. Another interesting example is that we can feed demand response information that we receive through our smart grid interface to HVAC, effectively enabling HVAC systems to shed load when they have this capability. As you can tell, the opportunities are extensive for integrating an LMCS into an overall BMS.
---


[Click Banner To Learn More]
[Home Page] [The Automator] [About] [Subscribe ] [Contact Us]