---
Building Intelligence Becomes Mobile
Any Platform, Any Place, Any Time


Korey Warzala

Marketing Associate

DGLogik, Inc
"Take monitoring to the next level, be better informed, more intelligent and faster reacting, with your building automation solutions through mobile visualization."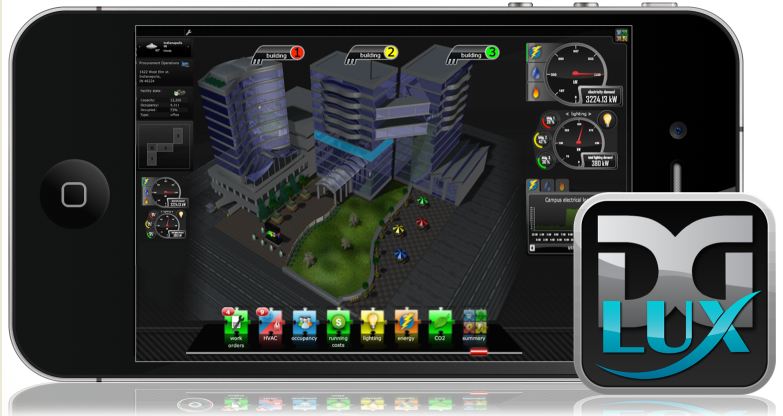 A new era of building automation has arrived. You can now see all of your facilities in it's actual environment rendered in real time with true-to-life graphics parallel to the gaming industry standards. Virtual monitoring has building intelligence professionals strongly agreeing that performance dashboards and custom visualization are top priority to enable better analysis, well informed decisions, and quicker action.

Trends show an increasing amount of features and applications available causing increased mobile uptake. Mobile development and adoption has exploded in the past year. Our fast paced lifestyle has forced mobile devices to become a primary source of data consumption. With the mobile revolution well underway and the availability of smart mobile devices increasing exponentially, the building automation industry is set to greatly benefit from these web-enabled gadgets. Recognizing the benefits of building intelligence mobility, DGLogik Inc. has created DGLux Mobile. Now, the most cutting edge visualization is available across all platforms. Building intelligence has become mobile. As a native app for Android and iOS, users are able to consume any dashboard or application at any place, at any time. With the ability to access building automation software on the go, facility managers and building owners, have the power to take action from anywhere in the world, regardless of whether they are sitting in the office in front of a computer or walking their dog in the park. This technology is now available and is optimizing automated buildings beyond any standards of the past.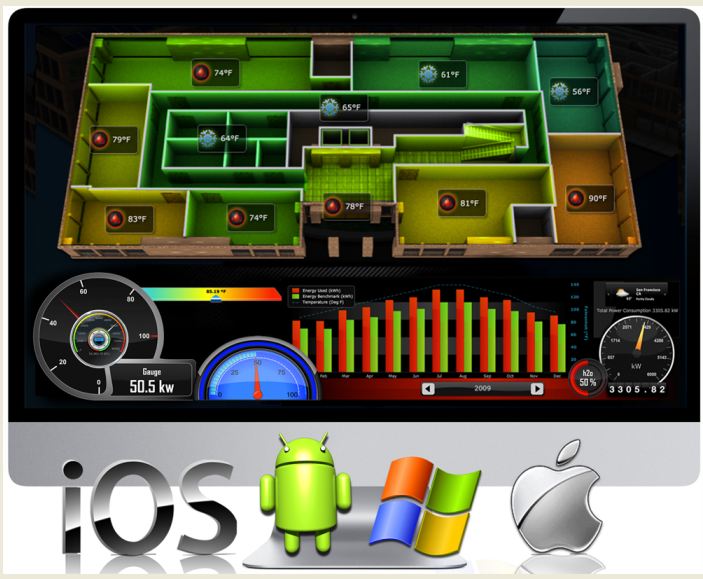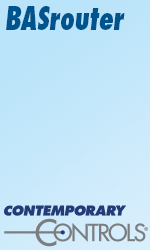 Current technology is shattering the previous limitations of accessibility and real time visualization. Previously an intelligent device, such as a light switch, would only provide data to a simple spread sheet to be analyzed and acted on at a later time now is a visualization able to be turned on or off at your fingertips. We are revolutionizing the way we monitor and enhance building performance. Described as an "X Factor," I expect that once exposure of this state-of-the-art visualization increases, others will embrace the benefits of Building Automated Systems (BAS) visualization and mobile accessibility. Although only a few companies are utilizing this level of building intelligence visualization, the functionality and performance for the systems that are integrated are unparalleled to competition.

Home automation is popping up in the news more frequently than ever. An awareness has been raised in the general population of how we need to do our part to help conserve energy. Companies understand the advantages of being Leadership in Energy and Environmental Design (LEED) certified and being as sustainable as possible. Steve Jobs, former CEO of Apple, said before he died that "In this century, the most successful innovation will be at points where science meets humanity." Using innovative, mobile BAS visualization & monitoring, to save energy for a sustainable world is a perfect example of this combination. Imagine the impact that could be made if mobile BAS visualization is properly implemented across all fortune 500 corporate building portfolios. According to the New York Times in 2009, Scientists at a federal laboratory reported that if power plants and infrastructure were to monitor electrical use over a 20-year period they would save $70 billion. This is before mobile monitoring was even available! Holding all your building intelligence data in the palm of your hand in an easily comprehensible format allows your building to be more efficient than ever. With mobile BAS visualization, building systems data is transformed into a powerful asset. With this technology utilized, management, engineers, building operators and executives are guaranteed to make a cut costs and save energy. BAS Visualization on mobile devices will change the way we analyze our data and monitor our building intelligence. It is only a matter of when until this technology will be integrated across all building portfolios.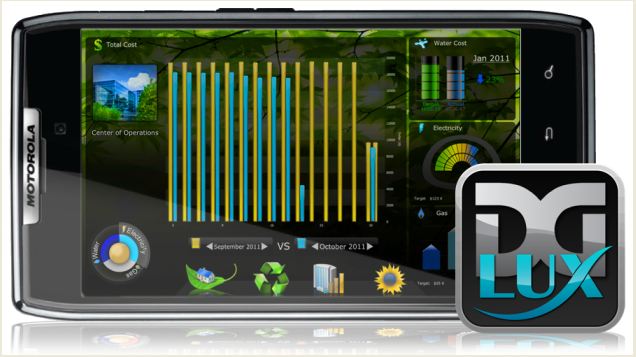 There is no reason not to keep up with the current technology in the Building Automation industry and reap the benefits of being mobile and flexible. Take monitoring to the next level, be better informed, more intelligent and faster reacting, with your building automation solutions through mobile visualization.



---


[Click Banner To Learn More]
[Home Page] [The Automator] [About] [Subscribe ] [Contact Us]