---
What does "Open" mean?
Come join us at AHR Expo Chicago

Ken Sinclair, Publisher
AutomatedBuildings.com is organizing four free session at this year AHR Expo in Chicago. Although it is our 13th year of providing these sessions we are still exicited to have this arena to have industry experts presenting cutting edge concepts and allowing industry interaction. Virtual is great, but this is your chance to interact face to face with industry experts who are on the front of the open and visible evolution/revolution of our industry.

What do you think "open" means? What do you think "visible" means? Come to Chicago and come to our AHR free Education Sessions and share your views. Details in our show preview.
I am particularly pleased with how our session; New Open Source Technologies that are Changing the Industry 1:30 pm Monday, January 23th is shaping up.
'Open' is a fundamental key word that has driven the BAS industry over the last decade and will continue to drive it in the future. Open standards, open protocols, open architecture and open web are some of the key concepts. This session will explore several open source movements including Project Haystack, Open ADR and others.

I have firmed up the following industry experts to speak to this exciting topic and to tell you what they think "Open" means.

John Petze. Former CEO of Tridium joins new software startup focused on analytics
John Petze, C.E.M., has over 25 years of experience in building automation, energy management and M2M, having served in senior level positions for manufacturers of hardware and software products including Andover Controls, Tridium, and Cisco Systems. At SkyFoundry (www.skyfoundry.com) he joins Brian Frank, co-founder and chief architect of Tridium's Niagara Framework, as they look to bring the next generation of information analytics to the "Internet of Things".
John will speak to; Building automation systems have made it fairly easy to collect and control vast quantities of data from our buildings including environmental conditions, equipment operation, and energy usage. However, the reality today is that this data only exists in a low-level, unorganized format, which is difficult to analyze to find patterns, issues and opportunities for improved performance. This session will include an overview of Project Haystack an open source project, which allows anyone to get involved.

Plus; The Sedona Framework is an industry's open source development framework that provides a complete software platform for developing, deploying, integrating, and managing pervasive device applications at the lowest level.

Be sure to read John's article this month Visualization The Key to Improving Building Performance
Anno Scholten, C.E.M, C.D.S.M, is President of Connexx Energy a company that connects technology and people with energy.

Anno has spent the last 25 years driving innovation in building control systems and smart grid technologies. He has developed leading edge, smart grid energy products for the commercial building markets that have included Constellation Energy where he helped lead the design of Constellation's pioneering automated demand response system, VirtuWatt Energy Manager and as the CTO for Novus Edge, he developed a first generation of automatic demandresponse technology for large commercial buildings. During the last decade Anno has been a major contributor and leader in a number of critical standards efforts that have transformed building automation systems including BACnet, LON, and OBIX. He is a widely recognized industry expert and sought after speaker at building automation and smart grid conferences and holds a US Patent on a distributed-architecture building controller.
Anno will speak to; OpenADR "Open Automated Demand Response" the development, adoptiontion and compliance of OpenADR standards throughout the energy industry..
For insight read Anno's interview Enterprise Energy Applications for Smart Grid
Sinclair: There has been a lot of discussion about the intersection between Smart Grid and Smart Buildings, where is this market right now?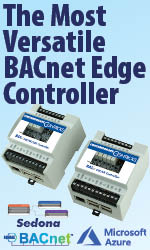 Anto Budiardjo is the President and CEO of Clasma Events Inc., a marketing and event planning company whose primary focus is providing professional services to the full spectrum of the building systems industry.
Anto's take: It's actually interesting working on the Smart Grid standards process after spending so much time on the BAS standards and open activities in the 90's. Smart Grid is laden with more value, thus the process is much more fruitful. I wouldn't mind doing a comparison of SG and BAS
James M. Sinopoli, PE, LEED AP, RCDD Managing Principal of Smart Buildings

For over 25 years, Mr. Sinopoli has worked extensively on projects involving the configuration and optimization of building technology systems and networks. He provides engineering and consulting services for the design and operation of integrated building technology systems. The firm has experience in the healthcare, corporate, education, manufacturing, finance, construction and government industry sectors. His clients have included Fortune 100 corporations, major school districts, university systems, airports and ports, national government agencies, large private and public hospitals, technology companies, and nationwide developers. His international experience includes projects in Asia, Europe, the Middle East, South America and Africa. United States federal clients have included the Internal Revenue Service and the US Postal Service.
Jim is of course one of our contributing Editors and is a long time proponent of "Open" http://www.automatedbuildings.com/editors/jsinopoli.htm

How to "open" industry programming languages and other proprietary bits of our industry will also be discussed. For insight on this please read our
Our Ongoing Open Control Programming Language Discussions

Please come and use this opportunity to share your views on achieving Openess.


---


[Click Banner To Learn More]
[Home Page] [The Automator] [About] [Subscribe ] [Contact Us]