"Open 2019" is mostly about opening our minds to the Edge of Change that is upon us.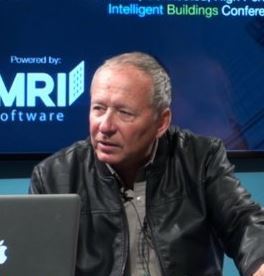 I cannot resist a play on words so whether you use "Open" as an adjective, verb, or noun the title of our next chapter is "Open 2019". A chance to Open the new year with more about our digital transformations keeping us on our crusade to open software, open hardware, and open everything. "Open 2019" is mostly about opening our minds to the Edge of Change that is upon us.

Please read our Open 2019 Review. "Open" is now the focus of our digitally transformed lives.
To accept the radical changes of "Open" that will usher us into 2019 -- which will lead us to 2020 -- the year in which much radical change has been predicted, we need to start thinking younger in a hurry. Which begs the question, how can we open to growing younger?

How can we be open to growing younger?

I have found only one method of growing younger which is to look at the change through the eyes of our trusted younger mentors. Using their eyes and minds we can quickly grow younger in ours and better understand the change that is upon us. To younger minds it is not change, it is simply their understanding of the present problems. Our resistance to change is caused by the necessary mind shift we must make to view clearly what has changed. These younger mentors eyes come with a clear understanding of present digital dynamics which makes these mentors indispensable in our acceptance of change. BTW most of my younger mentors have their own trusted younger mentors and they tell me, "You will not believe what these Kids are thinking". In the ongoing struggle for Open in our changing connection communities, we need to Open 2019 sharing through the eyes of those who have grown up and only know the digital era.

This post on LinkedIn has been very well received and will allow you a peek at an open world through our younger mentors' eyes.
Want insights into their thoughts read more below fresh thoughts from this panel,
"Open"ing Up Our Buildings - AHR Expo 2019 Preview Brad offers his thoughts on how open systems are poised to change the BAS world, and offers a preview of what attendees can expect.
Enabling an open innovation platform for the Real Estate sector Part 2

The Anatomy of an Edge Controller Part 2 of 4 - The Processor
Create Your Own Custom Sedona Components The open nature of Sedona allows hardware manufacturers and software developers to create open controllers powered by Sedona and extend their functionality in the form of custom components.

We all are very busy planning our travel to Atlanta for our 9 free education sessions @AHRExpo

Be sure to read my opening speaking partner Scott Cochrane's take on BAS is About to Get Bumpy!!!

Our contributing Editor Anto has just created yet an other session Let's Talk BAS Cybersecurity The New Deal for Buildings is hosting a Cybersecurity Summit at the AHR Expo 19 in Atlanta GWCC (Room B310) on Tuesday, January 15, 2019.

Please join us to open your mind to growing younger be sure to download the app https://ahrexpo.com/app and put us on your show planner custom agenda so we know you are coming.
This article speaks to open workplaces and these 5 predictable trends for 2019 demonstrate how Open is part of The Rise of Convenience
Welcome our newest sponsor from Poland Global Control 5 is the Polish leader in hardware and software technology. Being a global company, we create and deliver intelligent building automation technology ranging from peripherals and sensors through edge devices to cloud services.

Read their article

Building Management Systems for Small and Medium-size Buildings (SMB) are characterized by three important metrics: building size, business size, and energy consumption. Jakub Górski, Director of Product Management, Global Control 5 Sp. z. o.o.

As always this new issue is a nest of great articles, columns, reviews, new products, interviews and of course the steady stream of news depicting our rapidly evolution and journey to "Open 2019"

Tell all our sponsors you saw their ads on the AutomatedBuildings.com web-site and thank them for supporting your free access to evolving Automated Building Industry information. Click on their ads and view their valuable products and services. Please review all Our Sponsors.

The news just keeps flowing thru our web-site, and RSS feeds daily, and of course the only way to find what you are looking for in the vast quantity of information on our site is with our site search engine http://www.automatedbuildings.com/search/sitesearch.htm

As always lots of new products, plus be sure to check our event calendar to see the number of events we have in our future.


---

[Click Banner To Learn More]
[Home Page] [The Automator] [About] [Subscribe ] [Contact Us]