---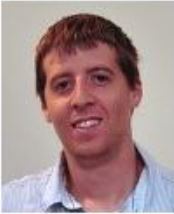 EMAIL INTERVIEW – Ken Sinclair and Brad White
Brad White, P.Eng, MASc, President,
SES Consulting Inc.
---
"Open"ing Up Our Buildings - AHR Expo 2019 Preview

Brad offers his thoughts on how open systems are poised to change the BAS world and offers a preview of what attendees can expect.

The promise of truly open systems is purported to be the driving force behind significant change and upheaval in the building automation industry in the years to come, but is there real substance behind the hype? Contributing Editor Brad White will be moderating the session: Next Generation HVAC Controls: Open Hardware – Open Software at the upcoming AHR Expo in Atlanta. In this interview, Brad offers his thoughts on how open systems are poised to change the BAS world and offers a preview of what attendees can expect.

Sinclair: We hear a lot of talk about the promise of open systems, but can you give our readers an example of how open systems are already changing how you do your work?

White: We spend a lot of time auditing, analyzing, and optimizing our clients' BAS. This is largely an exercise in pouring over building automation system data, trendlogs, programs, etc. We watch how things are working and look for opportunities to make them work better. Even in 2018, a large proportion of BAS is limited to a couple of weeks of stored trendlog data, if we're lucky. This becomes a real limitation when you're trying to understand how a building is working across the whole range of conditions.

Of course, every BAS vendor has their own archiving solution, but these tend to be somewhat expensive, and usually requires getting your controls contractor or integrator involved, adding to the cost. When you're doing an investigation where budgets in the low 5 figures are not uncommon, the cost of vendor-supplied archiving can be prohibitive. We needed something much less expensive that we could rapidly deploy with the onsite staff.

This is where Volttron comes in. Their platform suited our needs perfectly. We can download the open source software for free, install it on a relatively inexpensive piece of hardware connected to a BACnet compatible BAS, and quickly and securely be harvesting long-term trend data for our engineers to analyze. Because it's open source, we aren't dependent on 3rd parties for ongoing support, and we can easily develop our own applications that make use of the data Volttron collects. In a newly developing market that sees a lot of flux, with products appearing and disappearing from the market constantly, having something that we can control has a lot of value. For more information read this interview "Open Source Finally Arrives."

Sinclair: Every good open source platform requires a strong community behind it, does Volttron have that?

White: The folks behind Volttron have been putting a lot of effort into incubating a strong community that is capable of sustaining the platform independently of DOE and PNNL, who originally developed it. This has taken a big step forward recently with Volttron joining the Eclipse Foundation, who have a long history of cultivating open source projects.

There is a large community of service providers who can benefit from the kind of low-cost open access to building data that Volttron can facilitate. Over the past few years, we've had the opportunity to collaborate on co-developing features for the platform with other community members including master systems integrators and analytics software providers. Each of us has a somewhat different use case for the building data, but there is a lot of common ground where it makes sense to work together and pool our resources in order to make accessing the data as easy as possible. With that part taken care of, we can focus our efforts on what really drives the success of our respective businesses, finding ways to derive the most value from the data.

Sinclair: Is your session in Atlanta going to cover other areas of open source development in the industry as well?
White: Yes, definitely! We have a great group of diverse panelists; you can read a bit more about each of them in our interview last month. In addition to my views as a consultant, we have integrators, BAS vendors, and other product manufacturers represented, meaning that we'll be talking about both open software and hardware. I expect that we'll delve into such topics as the Sedona Framework, the impact of low-cost hardware like Raspberry Pi, and lessons that the BAS industry can learn from open source initiatives in the IT world.

Sinclair: What are the other sessions will you be participating in this year?

White: I'm really looking forward to these other two sessions as well. The first session is our annual "Future of Building Automation Session" where, together with master system integrator extraordinaire Scott Cochrane, we'll be discussing industry trends and speculating wildly about where we see things going in the future. This year's theme is Creating Our New Persona "Building Emotion," which should provoke some interesting discussion.

My second session is Smart Building Automation Evolution from Ethernet to Emotion with Tridium's Therese Sullivan. In that session, we'll take a deeper dive into the human side of automation.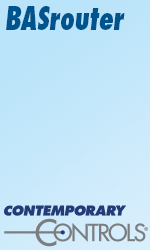 Sinclair: I see the word emotion popping up a lot in the session titles. That's not usually a word associated with our industry, can you tell me more about that choice?

White: Emotion is all about people and recognizing that, at the end of the day, all of the work we do is principally in the service of trying to make people happy in their space. Historically, our industry has a rather poor track record in that regard with the majority of occupants routinely expressing dissatisfaction with temperature control. This has to change as we enter an era where occupants will be exposed to rather advanced automation in their own homes with features like voice control, self-learning, and seamless integration with smart devices.

But I am a firm believer that in every challenge there is an opportunity. For example, rather than simply seeking to minimize occupant complaints, I see a chance to provide a positive user experience that actually makes people feel happier about the workplaces in which they spend large portions of their life. HVAC controls become more about psychology than physics at that point, but I think that's where we're headed as an industry.

Sinclair: Anything else we should be on the lookout for in Atlanta?

White: There is always far too much to pack into 3 days. I would certainly recommend checking out the other Automatedbuildings.com sessions. I am particularly excited about this session on Digital Mindfulness with Dr. Lawrence Ampofo, which looks like a great complement to our sessions on Emotion in buildings. I also always enjoy the Connected Community Collaboratory, nowhere else do you ever see so many industry titans in one place sharing their enormous experience and wisdom. Aside from that, you'll probably find me strolling around the Building Automation and Control showcase. Look forward to seeing you all there!




---

[Click Banner To Learn More]
[Home Page] [The Automator] [About] [Subscribe ] [Contact Us]