---
Across My Desk

snippets, blog bits, tweets, linkedIn posts, and url links that are about to fall off my desktop




Ken Sinclair

Founder, Owner, Publisher AutomatedBuildings.com
Every month there is a blizzard of information contained in the emails and newsletters that cross my desk on their way to AutomatedBuildings.com. Some of this information is not in the form of any type of content we can publish but I feel I should share with you these snippets, blog bits, Tweets, LinkedIn posts, and URL links that are about to fall off my desktop.
On a daily basis I tweet as @Ken_Sinclair https://twitter.com/Ken_Sinclair

I actual now have a few moments ;-) https://twitter.com/Ken_Sinclair/moments
I tweet links I think will be of interest and part of our rapid industry evolution.

Also, http://automatedbuildings.com/ maintains this LinkedIn online blog for the magazine, a great place to interact.
I also write a column twice a month for Contractor Mag http://www.contractormag.com/author/Ken-Sinclair
And a column once a month for facilitiesnet Home of Building Operating Management & Facility Maintenance Decisions Magazines

But I still have stuff falling off my desk I feel I should share.
My Top Tweets, posts, podcasts, and video interviews
https://twitter.com/Ken_Sinclair
https://www.linkedin.com/in/ken-sinclair-8246965/detail/recent-activity/posts/
Brad White, P.Eng, MASc, President, SES Consulting Inc. Provides Expert Testimony to Canadian House of Commons that a Revolution in Energy Efficiency in Existing Buildings is Achievable
Other Industry Stuff
We are part of this More than 50 free seminars on a range of topics will keep you in-the-know. Conducted by experts representing top industry organizations, these sessions last from one to two hours, so you can learn something new in the classroom and still have plenty of time to spend visiting the exhibits.
Schedule now online please put us on your calendar.

Take full advantage of your time at the 2019 #AHRexpo and expand your expertise with our education sessions! Outlined on our website here http://automatedbuildings.com/frame_education.htm
With the increased likelihood of cyber attacks on critical infrastructure, including buildings, it is increasingly important to secure automation networks. BACnet/SC provides the means to create secure communications connections between BA devices both across the cloud, and within facilities. Jim Butler - our CTO and a BACnet IT Working Group convener will explain in this video what BACnet Secure Connect Is. You can also download his slidedeck here.
A breakfast meeting to discuss BAS cybersecurity Planning to go to AHR Expo next month? Join us for the Cybersecurity Summit at the Expo - The New Deal for Buildings is hosting a Cybersecurity Summit at the AHR Expo 19 in Atlanta WGCC (Room B310) on Monday, January 14, 2019, 7AM - 11AM. The Summit will bring together industry thought leaders to review the current status of cybersecurity in the BAS industry, discuss the impending release of BACnet/SC and other initiatives, and formulate an appropriate posture for the BAS industry in the security-conscious IT space.

Episode 293: ControlTalk NOW — Smart Buildings Videocast and PodCast for week ending Dec 2, 2018 features owner and editor, Ken Sinclair, who discusses the theme of his December edition of Automated Buildings and the upcoming training sessions at the 2019 AHR EXPO.

Sullivan: I noticed in the Bedrock Detroit Smart Building Specification that you spell out clearly in the Installing Contractor Scope section (Point #7) "Tag all points as per Haystack Tagging Conventions." Then in the Master Integrator Scope section: "Verify all points have been integrated with all required points and tagged properly." How is all that tagging and verifying working out for you?
http://automatedbuildings.com/news/jan19/interviews/181227012606sullivan.html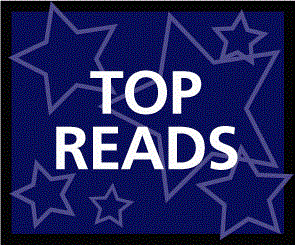 A Look Back at the Top Reads for 2018
January Top Reads
the Edge of IT/OT Convergence
Characteristics of a Master Integrator
News Releases
Open Source Is Not A Silver Bullet
Building IoT: Implications for Consulting
The Face of Digital Transformation 2018
February Top Reads
White Hat SEO for 2018
AHR Expo 2018 Takeaways
IoT: Implications for Consulting Engineers
AHR FAQ 2018 Distech
March Top Reads
A Business Case for a Smart Building
ASHRAE Standard 223P
Convergence of Trends
"Transparency Transformation"
April Top Reads
Occupancy Analytics Innovations
Sensing Solutions for the Workspace
Meta-Morphing Mashup for Self Creation
Show Report – Light+Building 2018
May Top Reads
Transcendental Coalescence:of IoT
Niagara Summit Summary 2018
May issue "Humanistic Digital Inclusion"
June Top Reads
Study Part 1- Lead Generation
BACnet Market Report (2012-2022)
Irresistible Data Forces and Buildings
News Page
July Top Reads
The IoT & Smart Buildings
News Page
Platforms and Trusting in Las Vegas
Data Analytics Revolution in Three Acts
Building Whisperers
August Top Reads
2018 Voice Buyer's Guide
When Will Smart Buildings Make Hearts Sing?
Is our industry Building-IoT ready?
Building Whisperers
September Top Reads
Building Better Bots with Machine Vision
We've Got It Backwards
Study Part 4- Explaining SEO
Open Hardware, Open Software, and Building Bots

October Top Reads
BAS - Education
Edge-You-Cation
Vodafone & Current by GE
The Need for Open
November Top Reads
Facility IT and the Future Workforce
Otis Elevators on IoT and Smart Buildings
Niagara Edge 10
Automated Building Systems Education
December Top Reads
News Page
Cybersecurity and Facility IT
New Products for December
changing collaborative connection communities
CTA Preview of Voting Ballot

---


[Click Banner To Learn More]
[Home Page] [The Automator] [About] [Subscribe ] [Contact Us]