---

EMAIL INTERVIEW Jeffrey Soong & Ken Sinclair
Jeffrey Soong is the CEO of 1-2-1VIEW Corporation, the company that created a new generation of highly scalable digital signage systems that combine hardware, software and network based on advanced IPTV technologies.
Mr Soong has over 20 years of experience in the fields of entertainment, technology, and international finance. He has held senior management positions at companies including Broadband Network Systems, a leading Asian IPTV enabler, Vodexa Networks, a U.S. technology company with major Hollywood studio clients, and SVP International, a leading international TV program production, syndication, and distribution company.
He is a recognized expert on the subject of entertainment and technology convergence and a frequent speaker at industry conferences around the world.
---
Digital Signage Systems
Digital signage has the potential to transform a building into a modern and highly attractive venue with substantial revenue potential.











Sinclair: What is a digital signage system?
Soong: Digital signage refers to an out-of-home advertising network which displays content and messages on an electronic screen, or digital sign. More advanced digital signage systems allow central system management and remote scheduling of content to deliver targeted messages to specific locations at specific times to pinpoint audiences. It is sometimes referred to as "narrowcasting" or "captive audience network", however the term "digital signage" has now been widely adopted in most parts of the world.
Sinclair: What can a digital signage do for a modern building?
Soong: Digital signage has the potential to transform a location or building into a modern and highly attractive venue with substantially increased revenue potential and can add value to literally any building – be it commercial or residential. We see digital signage making a difference on three levels: inform, entertain and earn.

Firstly, a digital signage system is ideal for delivering information about facilities to help direct visitors and tenants within the premise. In a shopping mall environment for example, digital signage can direct traffic to specific retail areas within the mall which creates more value for the tenants and in turn will justify higher rents and enhance tenant loyalty.

Secondly, digital signage can deliver entertainment to locations where visitors usually dwell longer, such as hospitals, beauty salons, car repair shops, supermarkets, restaurants, bars and many others. A digital signage system in these locations can make the time spent on the premises more enjoyable and can even be used to entice visitors to stay longer and spend more.

Thirdly, digital signage is a revenue generator. One of the great advantages digital signage has over other advertising such as TV or newspapers is targeting, and it can be used to deliver advertising which converts foot traffic into ongoing advertising revenue for the property owners. Think about an office building with a digital signage system installed in the lifts and the lobby. With most office buildings now attached to some kind of retail space, the digital signage screens are premium advertising space which is very attractive to those off-site advertisers as it can target customers within close proximity of their shops.
Sinclair: What are the most important considerations when choosing a digital signage system?
Soong: Ease of installation and management are two important considerations, so building owners should ensure the system is using an IP network with a web-based management interface. And unless you are certain you will only ever have the same number of screens you have to ensure that your system is scalable and grows with you without breaking the bank, whether you have ten, a hundred or thousands of screens.

The system also needs to be flexible enough to schedule different content on different screens at different times to target different audiences. This of course requires the system to be extremely versatile, meaning that it should be able to handle a broad selection of media, such as video, live broadcast, graphics, animation, live news feeds and also emergency broadcasts such as fire and earthquake warnings.

There are also some important control and power saving functions such as switching screens on and off remotely, which not only make the day-to-day operation a lot more convenient, but also save a great deal of maintenance cost for the operator.

And, of course, a digital signage system needs to be 100% reliable, so you should make sure you choose a system that is built on a proven consumer electronics platform and is designed to perform 24/7.

Overall though, building owners should look for a turnkey hardware/software/network solution, such as 1-2-1VIEW, to ensure a smooth deployment and unified support from the vendor, rather than taking the piecemeal approach of stringing software together with hardware.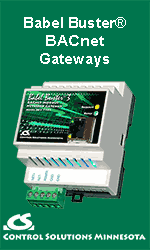 Sinclair: How do you balance the atmosphere of a building with the goals to Inform, Entertain, and Earn?
Soong: A good digital signage system should blend in with the environs and adapt to the surroundings, time of day, day of the week, etc. For example, our system allows you to schedule the audio volume of broadcasts based on the time of day. This is a very useful function for, say, displays in an office building lobby. It allows the property manager to schedule broadcasts to have a higher audio volume during the early morning when people arrive for work, at lunch time, and late afternoon when people leave to get their attention, and set the audio volume lower at other times of the day. The video displays can even change based on the weather and temperature of the day. These changes can all be made instantly on the fly or according to a pre-programmed schedule.
Sinclair: What type of content can be shown on a digital signage network? How do operators know what content will be right for which location?
Soong: The opportunities are almost endless when it comes to content and can include anything from broadcast quality live video, live voting, real-time messaging, pre-encoded video, animated graphics, to still images, so location owners can target different audiences with different displays and content according to their behaviour while they are in the building. For example, when we installed a multiple screen digital signage network in Siam Centre, a prestigious shopping mall in Bangkok, it was important to classify the areas where screens would be installed to target audiences with varying content according to their behaviour in the mall, such as walking, waiting, gathering, etc.

To make this type of audience analysis even easier, we have developed a specific system designed for public spaces which triggers a video play through a motion sensor. This is a perfect tool for understanding the behaviour of tenants and visitors as it accurately records how many times a video has been watched, at what location and for how long – and the more a property owner or manager knows about his customers, the better service he can deliver.
Sinclair: Where should property owners start if they want to roll out a digital signage network?
Soong: Property owners need to firstly establish what they want to achieve with the digital signage system. If a building owner wants to have one screen in the lobby of the apartment complex he owns he's probably best off buying an LCD screen and a DVD player. But for owners with a larger number of buildings or locations it is important that the digital signage network they choose is scalable, can be scheduled, monitored and tracked remotely and offers a good cost/performance ratio. This is particularly important considering that each individual location requires a media player to control the screen. A PC-based system, which is still offered by a lot of operators, will become very quickly very expensive as more locations are added. But an IP-based system such as 1-2-1VIEW, which uses simple but powerful and proven IP set top box technology is much cheaper, particularly when scaling up to hundreds or thousands of screens.
---
1-2-1VIEW Corporation
Headquartered in Hong Kong and with offices throughout Asia, 1-2-1VIEW™ Corporation has developed a groundbreaking digital signage and media management system with unprecedented one-to-one targeting and real-time effectiveness measurement capabilities. Aimed at outdoor advertising network operators and facility owners such as retailers, shopping malls, convenience stores, restaurant chains, public transport organizations and government agencies, 1-2-1VIEW™ unlocks the revenue potential of their assets and maximizes promotional impact. Based on advanced IP video technology and built on a proven consumer electronics platform, 1-2-1VIEW™'s turnkey hardware/software solution operates reliably 24/7 and is highly scalable over a large number of screens in diverse locations.
---


[Click Banner To Learn More]
[Home Page] [The Automator] [About] [Subscribe ] [Contact Us]