---
| | |
| --- | --- |
| Delivering Demand Response Information & Solutions Today! | Anto Budiardjo, President & CEO Clasma Events Inc. |
The opportunities surrounding Demand Response (DR) cannot be underestimated. These opportunities are available today for building system contractors, integrators and owners.











The critical shortage of electricity in the US is driving utilities and regional ISO's (Independent System Organizations) to offer significant incentives on electricity loads that can be curtailed at peak times, issues driving the need and opportunity of DR include:
• Spiraling energy costs
• Shortage of electric generation at peak periods
• Demand for energy efficient green buildings
• Increase awareness for reducing carbon footprint
• Availability of communication and control technologies
The opportunities are real, significant and immediate.
DR-Expo is a new event focused on the implementation of DR today. The event will present up-to-date information for integrators, contactors and owners on how to enroll into one of these programs and earn lucrative immediate revenue. Enrolling your customers can establish a new recurring revenue stream and increase value proposition of services rendered to facility managers.
The event is being organized in partnership with leading companies in the demand response market, from energy suppliers, technology providers, products and solutions, tools and services. DR-Expo will present a complete picture of the opportunities and how to implement and benefit from DR today.
The Demand Response Expo is aimed at:
• Building Owners and Facility Managers
• Building Automation, Controls & HVAC contractors
• System Integrators
• Energy Management Professionals
What you will learn at DR-Expo:
• Understand how to enroll in DR programs across the country in the five ISO zones
• Learn how to leverage your existing facility infrastructure and control system
• See the complete suite of products and solutions for implementing DR
• Understand key technologies for DR
• Understand the financial structure of DR programs
• Learn Best Practices
• Avoid pitfalls in DR programs
• Talk to experts and owners who have successfully implement DR
• Leave with all that you need for increasing your business and operational profitability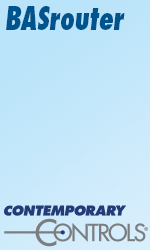 Building types suitable for Demand Response:
• Commercial office buildings
• Institutional buildings (government, schools, hospitals, etc.)
• Retail facilities
• Corporate campus
• Hospitality & travel facilities (hotels, entertainment, airports, etc.)
• MDU (Multiple dwelling units, apartments, condominiums, etc.)
Why you should attend DR-Expo:
• DR opportunities exist now in most regions in the US, DR-Expo will show you how to find them
• Peak energy prices are hitting all time highs, DR-Expo will show you how to benefit
• Incentive programs are being offered now!
• Get immediate income today, DR-Expo will help you find how
• Maximize your Building Automation and Control systems
• Leverage middleware technologies and standards available today
The DR-Expo event is a must attend 2-day seminar and Expo for those who seek to reduce energy cost, receive additional revenue and increase the value of their services to building owners and occupants.
Details about DR-Expo:
• Date: October 16-17, 2007
• Venue: Rosemont Convention Center, Chicago, IL
• Space is limited
• Hotel accommodation: Please refer to web site
• For more information, visit www.dr-expo.com.
---


[Click Banner To Learn More]
[Home Page] [The Automator] [About] [Subscribe ] [Contact Us]