---

EMAIL INTERVIEW Chris Collis & Ken Sinclair
Chris Collis, Sr. Product Marketing Manager, Digi International
Mr. Collis has been responsible for the launch strategy and marketing of Digiís new Drop-in Networking solutions. He previously held marketing and business development roles with U.S. Robotics and Iomega Corporation. He holds a BA degree from Tufts University and an MBA from The University of Chicago.
---
Drop-in Networking Solutions
Digi launches Drop-in Networking solutions to help organizations easily automate their facilities.











Sinclair: What is a Drop-in Network?
Collis: Drop-in Networks provide end-to-end wireless connectivity to electronic devices in locations where wireline infrastructure doesnít exist or satisfy customer needs. Drop-in Networking enables breakthrough applications in new physical locations that were not previously possible and facilitates product/service differentiation, new levels of customer service and potentially new revenue streams.
Sinclair: Which wireless technologies are used to enable Drop-in Networking?
Collis: Drop-in Networks may use one or more of the following wireless technologies: ZigBee, cellular, Wi-Fi and proprietary radio frequency (RF).
Sinclair: What Digi products are used to create Drop-in Networking solutions?
Collis: Digi provides a comprehensive and easy-to-apply set of products for Drop-in Networking. These include a) ConnectPort X gateways that collect and transport local ZigBee network traffic to centralized applications and databases on an IP network using cellular, Wi-Fi or Ethernet connectivity; b) XBee adapters and embedded modules, small stand-alone boxes and modules which provide ZigBee connectivity to devices such as sensors and controllers; c) XBee wall routers, which patch or extend ZigBee networks by acting as a signal repeater; d) XBee XTender which combines ZigBee and 900 MHz RF to bridge a remote ZigBee cluster to an adjacent ZigBee network; e) Rabbit programmable modules, existing ZigBee-based modules plus planned single board computer products based on them; and f) Connect WAN and ConnectPort WAN cellular routers, for simple Drop-in Networking applications where isolated individual devices require connectivity or where remote networks require a backup connection in the event of landline failure. Digiís Connectware Manager software platform provides complete network management tools to support all Drop-in Networks.
Sinclair: How are Drop-in Networks used in Building Automation applications?
Collis: Drop-in networks can be used to connect virtually any device in a building to a network. For example, Light Corporation, a developer of lighting systems, uses Drop-in Networking technology as the connectivity solution for its new workspace control system. The company ZigBee-enabled a line of industrial lighting fixtures so the fixtures could be monitored and controlled remotely using a ConnectPort X ZigBee-to-cellular gateway. This wireless Drop-in Network allows Light Corporation to easily install its control system into an existing infrastructure in a non-intrusive way. Because the network is wireless, it also significantly reduces the cost and time associated with expanding or re-configuring the lighting system - anywhere from 40 to 80 percent over traditional wired systems.

Customers also use Drop-in Networks where wired connections might be available, but are not accessible due to the ďred tapeĒ laid down by a third party organizationís corporate IT department. For example, Control Products, Inc., an electronics manufacturer that designs and manufactures electronic controls for the foodservice equipment industry, uses Drop-in Networking technology to monitor equipment performance during field trials at customer sites. Using Digi's Drop-in Networks, Control Productís customers can bypass the network of the foodservice operators, but still monitor the onsite kitchen equipment using a reliable cellular link back to their own data network. There's no additional wiring and no dependence on the operator's IT infrastructure.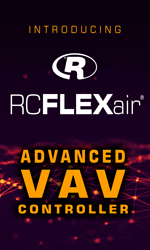 Sinclair: How do I manage a Drop-in Network?
Collis: Digiís Connectware Manager software platform provides remote management of all connected hardware, including devices on the ZigBee network. It provides a one-to-many interface from which to provision and configure network hardware, track device performance, remotely set filters and alarms, monitor connections, reboot devices and reset defaults, and remotely upgrade firmware. It displays all nodes on the ZigBee network with the ability to query for node profiles, descriptors, connected endpoints, radio configuration settings, radio statistics, bindings and more.
Sinclair: For which types of applications does cellular make sense?
Collis: Cellular is used in Drop-in Networking to provide long-range transport of data collected from devices on ZigBee networks back to a central IP network. The distance limitations of ZigBee prevent it from being a viable alternative for connectivity from remote sites to central IP networks. Digiís ConnectPort X gateway family is used for these types of applications.
Sinclair: How can I get more information about Digiís Drop-in Networking solutions?
Collis: Please visit http://www.digi.com/products/wirelessdropinnetworking/ to learn more about Drop-in Networking products, availability dates and applications.
---

[Click Banner To Learn More]
[Home Page] [The Automator] [About] [Subscribe ] [Contact Us]