---
Proactive BAS Alarming for High Performance Buildings
To start implementing a proactive alarm management process, it is necessary to prioritize the alarms.


Paul Ehrlich, Ira Goldschmidt & Angela Lewis
Building Intelligence Group
The January column ("Alarms Lead to Reactive Operations") discussed how alarms result in reactive operations and how predictive control and fault detection diagnostics can be part of the solution to energy efficient, high performance building operation. However, another option is to use a proactive approach to alarms. The following four steps are suggested:

1. Prioritize all alarms, considering risk and priority
2. Provide the operators with actionable steps to resolve the alarms
3. Verify that an alarm has been properly resolved after a specified time interval
4. Acknowledge operators who properly resolve alarms

To start implementing a proactive alarm management process, it is necessary to prioritize the alarms. Criteria to consider when prioritizing alarms include risk and priority of the equipment, considering the core mission of the organization. Categories such as life safety, occupant comfort/productivity and energy efficiency may be a possible prioritization strategy.

When an alarm occurs, instead of the status quo – receipt of an email, message on your PDA or popup on a computer screen stating the alarm has occurred, the building operator would be notified of the alarm along with a step-by-step procedure to resolve the alarm. For organizations with some form of computerized maintenance management systems (CMMS) the alarm could automatically generate a work order. Although experienced building operators may know exactly how to resolve alarms properly and not require detailed guidance, this method may be especially helpful for organizations with young building operators, organizations with high turn-over and/or organizations with the most experienced building operators nearing retirement.

To develop the procedure for resolving alarms information could be provided from control vendors, lessons learned from building operators and control technicians through a discussion board. A motivated BAS contractor might even help, if not lead, the process (this might help them to develop a proactive alarms module product).

Ensuring that alarms have been resolved may be a challenge due to the reactive culture within some facilities. This is especially true since more nuisance alarms may be the first result from any change in a facility's alarm management process.

To help a facility team recognize the importance of this effort recognize those who have successfully resolved a certain number of alarms properly. It doesn't have to be financial - most employees will tell you that recognition and making a contribution to the organization are what motivates them more than money. Consider recognizing employees that contribute most to the success of the effort as "Alarm Resolution Experts" – it won't sound silly if it is backed-up with quantifiable data.

Until recently we thought this was perhaps a lofty idea. However, we recently had the opportunity to hear how one facility management team was, among a number of proactive measures, using historic weather data to project how the building should operate the next day. If the building did not operate as projected, an alarm was generated and an automated work order was sent to the building operator to identify why the projection was incorrect. Although this may not be the norm, but transforming the industry to using BAS's to achieve high performance buildings goals requires out-of-the-box solutions.

Special thanks to our Associate Angela Lewis for this month's column.

---
About the Authors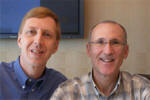 Paul and Ira first worked together on a series of ASHRAE projects including the BACnet committee and Guideline 13 – Specifying DDC Controls. The formation of Building Intelligence Group provided them the ability to work together professionally providing assistance to owners with the planning, design and development of Intelligent Building Systems. Building Intelligence Group provides services for clients worldwide including leading Universities, Corporations, and Developers. More information can be found at www.buildingintelligencegroup.com We also invite you to contact us directly at Paul@buildingintelligencegroup.com or ira@buildingintelligencegroup.com
---


[Click Banner To Learn More]
[Home Page] [The Automator] [About] [Subscribe ] [Contact Us]