---
Project Management on Building Automation System Projects





Having a project manager who can effectively lead and motivate your project teams, rather than simply dole out work tasks, is invaluable.




Andy Martin
Owner
BlueRithm

Project management on building automation system projects is sometimes viewed as simply making sure tasks are checked off a list as a project moves along. But it should be more than that. It should be a strategy for how you get work done, or set of tools that you use to plan and apply to your projects. The project manager should be thought of as the maestro or composer of your projects. Every team member has notable talent and skill like the musicians, whereas the project manager can see the beginning and the path to the end like a conductor can extend through the musical composition, and they help guide everyone through it while keeping everything in harmony. The project manager's composition is the project plan.
Build an understanding of scheduling theory, which involves resource restrictions (how many people you have to do the work), and precedence constraints (the logic of the order the work can occur in). Project scheduling software like Microsoft Project and Oracle Primavera are designed specifically for this. You don't need to become an expert in these tools to use them for BAS projects effectively, but you should get to know at least one of them and learn to use it. Manually calculating (even with a spreadsheet) resource loading and precedence logic, especially considering it's constantly changing throughout a project would be nearly impossible.
Some examples of milestones you need to be concerned with are:
Structural milestones that are related to your ability to install electrical raceway, wiring, hang panels, etc.
When various pieces of equipment (AHU's, central heating/cooling equipment, terminal units) will be set and accessible to your team,
When hydronic piping and control valves will be installed for each building or geographical area as it makes sense for your project,
Electrical power availability dates for all relevant electrical panels and mechanical equipment, by building or geographical area,
Mechanical start-up dates for all equipment, by building or geographical area
Network availability, by building or geographical area
You will need to go through this process on a project or two to understand the level of detail and granularity you need to have with the milestones. Remember that these dates will be in constant flux throughout the project and you will need to be updating them in your project schedule to assess the impact of their change. Keep it as simple and manageable as possible while still providing the right amount of information.
Once you understand these things about your project, you can figure out when each of the milestones needs to be finished for you to complete your work in the amount of time and with the number of resources you had budgeted. This is critical because it's horribly inefficient to have more people working on a task than it would normally take. For example, if something usually takes two people 10 hours to complete, doubling the resources to four almost never means it will take five hours to complete (it could be more like six or seven hours). This inefficiency is coming right out of your profit, and you are unlikely to get any sympathy from your customer or others in the contracting chain if you are experiencing this pain because ultimately, it may be your fault for not identifying it and building a proper plan.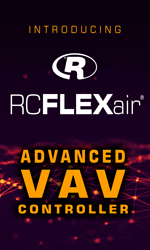 Also consider providing training for your project leaders in the following areas: lean construction management and just-in-time delivery, financial management concepts, formal project management concepts and techniques from organizations like the Project Management Institute, contract law, and perhaps most importantly, leadership. Having a project manager who can effectively lead and motivate your project teams, rather than simply dole out work tasks, is invaluable.
Once we understand these things and how to apply them, we also need to learn to practice diplomacy. "If you need something from somebody, always give that person a way to hand it to you." This quote from Sue Monk Kidd accurately sums up what we're after here. What you need from other contractors is for them to finish their work on time so that you can do the same. Unfortunately, it's not uncommon for contractor relationships on projects to be adversarial and not conducive to these goals. This stems in part from the consequence-versus-reward nature of contracts (i.e. liquidated damages, etc.), and can also be related to the general culture of construction contracting as it has been for the past several decades.

Building automation contractors often get a bad rap for frequently having unfinished work as a construction schedule slides past the original finish date. But was it actually your fault? Maybe, maybe not.
Build relationships with as many individuals as you can from companies upstream of you who can influence the milestones that you wrote down earlier. From there, work to encourage a collaborative atmosphere among your team and these people. Without this, no matter how much we know about the process of the project or our work, we won't be able to enact anything useful.

There will be times when those above you in the contracting chain will be unwilling to accept anything but the traditional command and control relationship, but even so, any effort you invest in this area will likely pay dividends when you need their support later in the project, even if the initial reception to your outreach is cold.

Always keep in mind and highlight the fact that you all have a shared goal of delivering the project on time and on budget. A great side effect of a well-run project is higher profits for everyone.
---
About the Author
Andy Martin is the founder and owner of BlueRithm, a software company that makes products to help commissioning firms and building automation contractors manage process, quality, and be more profitable with their projects.

He has a M.S. degree in software engineering, a PMP certification the Project Management Institute, and has worked for various large and small systems contractors doing engineering, design, estimating, and project management work on large, complex commercial projects in the United States.

---


[Click Banner To Learn More]
[Home Page] [The Automator] [About] [Subscribe ] [Contact Us]