---
Overhauling a Work Environment Into The Digital Era





The users of the building actually determine in the activity based environment, which location will be the most appropriate when they arrive in the morning, or when they need to switch tasks.





Patrik Etelävuori
Head of Concepts and Innovations - Facilities,
Tieto


I've discussed before how today's office spaces need to evolve in order to meet the demands of the new, digital way of working. And here at Tieto, we feel it's important to be at the forefront of this. That's why we've recently overhauled our campus at Keilalahti to be more intelligent, more empathic and more in line with the way people work today.

The goal of this is to make sure employees always have the tools and technologies they need to work in the way that best suits them at any given time. In my last blog, I talked about how we aimed to build a more open and innovative environment, and here, we'll see how it works in practice.

Finding the most appropriate space

At Tieto Keilalahti Campus, we have several different alternatives to work your daily activities, amongst them, around 700 work desks serving our 1,200 employees. This is by design, to foster a collaborative, flexible culture of working. But how do the users of the building actually determine in the activity based environment, which location will be the most appropriate when they arrive in the morning, or when they need to switch tasks?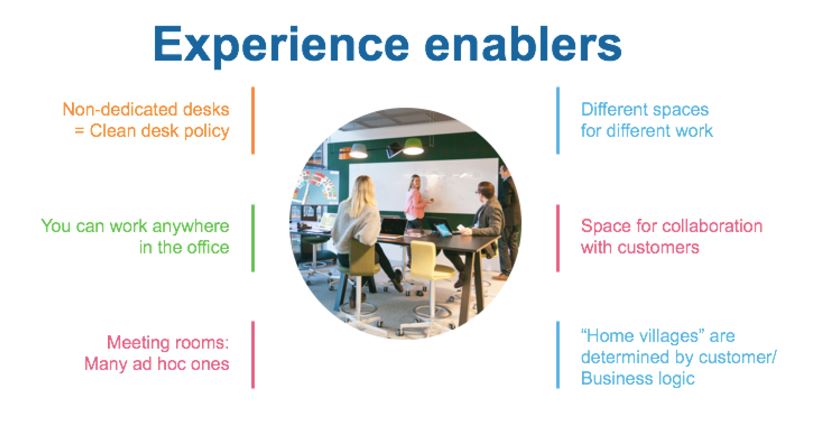 This is where our real-time data visualisation, Tieto Intelligent Building, comes in. We've built a web-based platform that visualises our office layout and shows every work desk and its assets- for example, whether we have a single or dual-screen setup. Users log in to our Intelligent Building platform and see free desks and most suitable areas for their daily activities.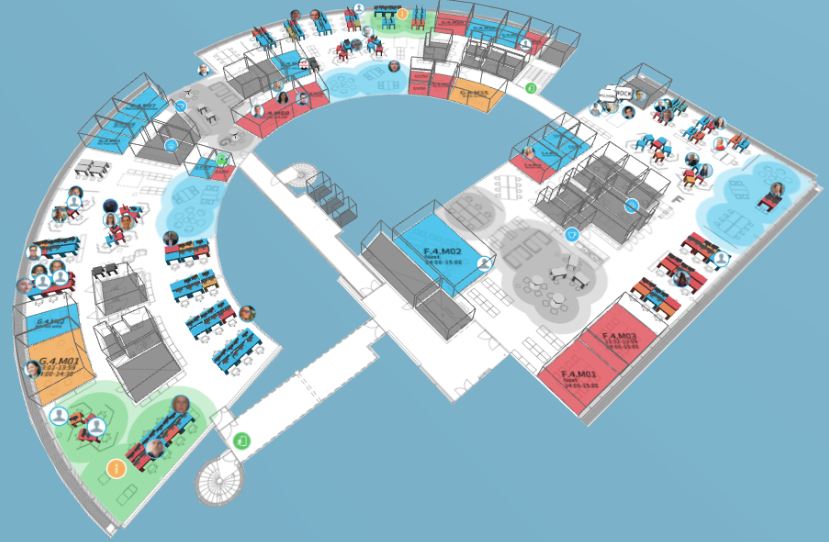 As mentioned, this is all web-based, so you can also, for example, sign in from home to see how busy the office is that day, or if the people you need to collaborate with are in the building.

Finding our colleagues

Of course, when moving into an open environment with non-dedicated desks, the natural question is , "how do I find my colleagues'" who may well not be in the same location they were yesterday. That's why we've also developed an indoor positioning layer to the map that lets a user find any individual by typing their name into the search box. This search tool works as well when trying to navigate to find that meeting room for the meeting you're almost running late from.

This will then show them in real-time where they are in the building - with certain exceptions for privacy, such as dressing rooms, etc., of course - meaning it's never been easier to pinpoint the colleague you need to collaborate with at any given moment. No more hunting around the building or asking everyone else if they've seen someone and no more guessing if that skype offline status, means that the person is actually out of the office or just screen down on the laptop.

Our staff has really embraced these solutions because of how easy it makes keeping in touch. The technology is based on Bluetooth that can be turned on and off in a user's profile at any time, which means it's easy to opt out whenever they wish. However, we've found the majority of our employees are eager to take advantage of what the Tieto Intelligent Building tool can offer.

Improving experiences through information

The indoor positioning certainly creates a 'wow' factor for both employees and visitors to the building, but being able to find colleagues is just the start of what it's capable of.

For example, it can create a heat map of the location, showing at a glance which locations are most heavily trafficked and which are rarely used. This is very useful for building management and maintenance personnel as it can indicate where they should be focusing their activities. Other layers that can be added to this include, for example, noise level sensors, air temperature and quality sensors and more, giving much greater insight into the situation across the location at any given time.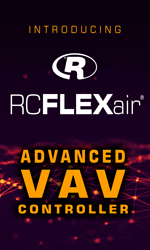 What makes Tieto's system unique is how easy it is to visualise and understand what's going on at a glance. Placing sensors in office buildings is a fairly simple step that any business can take to improve their understanding of the environment, but without this clear visualisation, how can companies really make the most of this data?

The impact on work and well-being

One of the most exciting parts of the system for me is the incorporation of biometric data into the system. In the future, when workers are equipped with the right wearable technology, we can actually measure their pulse, for example, and spot if they are feeling stressed or in a perfect flow state. This can then be visualised on the map highlighting any relevant areas, helping us determine the actual factor of the "flow-level," is it an environmental factor or for example an interesting project.

This is just one example of how an intelligent building can help improve users' work life and wellbeing. At Keilalahti, since we deployed these solutions, we've really seen silos break down, and collaboration improve, as people start to use the building in the way it was designed to be used, rather than remaining stuck in their familiar routines. We've still got more to do to improve the system, but we're delighted with the results so far, as it's met our expectations, and then some.

See it yourself and take a tour at our office. Welcome: Watch the video.

Unwrap the opportunities of the data-driven world: www.tieto.com/datadriven

---
About the Author
Patrik Etelävuori, Head of Concepts and Innovations - Facilities

Patrik is passionate about design thinking and challenging the status-quo with a human-centered and disruptive approach. Creating new models and innovations in our daily work environment both in solutions and services are close to his heart. Patrik was driving the Tieto Keilalahti Campus head office project and now works closely with New Ways of Working and Intelligent Building solutions in the constantly evolving and digital work environments.

---


[Click Banner To Learn More]
[Home Page] [The Automator] [About] [Subscribe ] [Contact Us]