---
EMAIL INTERVIEW – BluCloud Team and Ken Sinclair

Michael Morscher, COO, BluCloud
has a background in technical management and directs BluCloud's outreach and partnership divisions.


Daniel McCormack, CEO, BluCloud
specializes in electronic design and manufacturing, and manages BluCloud's engineering team.


---
"Modular Technology"
We have standardized a hardware connection system that allows for swappable, interchangeable components that easily integrate with electronics already on the market.

Sinclair: BluCloud's theme is "Modular Technology," but why is modular the way to go?
Team: We have standardized a hardware connection system that allows for swappable, interchangeable components that easily integrate with electronics already on the market. Because individual components can be switched out without replacing the rest of the device, the costs associated with the repair or replacement of hardware are nearly eliminated. Not only that, but our modular platform is great for rapid prototyping of sensor packages. While hardware development has classically been a pain, we have simplified the process into three steps: Design, Develop, Deploy. We already streamlined these processes with our digital module designer which allows clients to design and order a sensor package in just six clicks.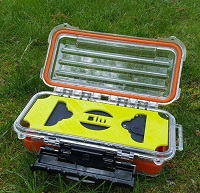 While our modules snap together easily, the final product comes encased in a shell of your choice for maximum utility and durability. So, you'll end up with a familiar-looking sensor package but benefit from the incredible cost savings under the covers.

Sinclair: I know you probably can't disclose customers and partnerships, but what are some use cases you have already developed for this technology?

Team: Our systems have already been deployed in some impressively rugged conditions. Tough environments have been some of our favorite custom systems to design because meeting the mission requirements means pushing the limits of existing technologies (and iterating on our own innovations). Our products have already made collecting ocean quality data effortless through real-time data collection streaming from fishing vessels. We're proud that many of our deployments are being used to make informed decisions about our society and the environment.

Sinclair: How does BluCloud promote system automation?
Team: Our products are not just passive data loggers. They can also interact with their environment or provide remote control capabilities. Through the combination of sensors and actuators, these products can inform and execute on decisions.

More broadly, lowering the cost of sensors allows us to put data in the hands of more people. We give you easy access to the data you want and allow for integration with any analysis software you may like. By using this data, you can absolutely provide for automation of your systems, whatever they may be.

Sinclair: Can your platform be used to automate a building?

Team: Definitely. Our modular design is as extensible as it is customizable; deployment applications are truly limitless. Whether you want your big factory or small home to be intelligent and connected, we can help automate anything. From energy to location data, from lighting systems to factory floors, BluCloud has you covered.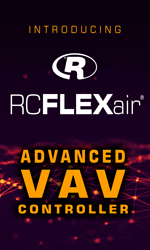 Sinclair: It sounds like you have footholds in a bunch of different industries. You've already mentioned environmental and industrial. How have you achieved this breadth, and where are you going next?
Team: We get that reaction a lot, and in response, we have adopted an unofficial motto: "What don't we do?" Our deployments are already underwater and on rooftops, and they can reliably be implemented in any industry you can think of. That's the greatest part of our technological philosophy. We designed our platform to be easily adjusted to any specification so the underlying technology can be used in so many different ways. We like to think of ourselves and our products as jacks-of-all-trades (while leaving out the "masters-of-none" part).

Sinclair: What can our readers do to reach out?

Team: It's easy to follow our progress and updates on our website, www.blucloud.tech, and our social media accounts. We are especially active on Twitter (@blucloudtech) and love interacting with IoT professionals and potential clients. You can also "like" us at facebook.com/blucloudtech.

For inquiries and general questions, feel free to reach out to michael@blucloud.tech. Our team is able to process information requests for partnerships and contracts quickly, and we're looking forward to hearing from some of your readers!


---

[Click Banner To Learn More]
[Home Page] [The Automator] [About] [Subscribe ] [Contact Us]