---
Across My Desk

snippets, blog bits, tweets, linkedIn posts, and url links that are about to fall off my desktop

Ken Sinclair

Founder, Owner, Publisher AutomatedBuildings.com
Every month there is a blizzard of information contained in the emails and newsletters that cross my desk on their way to AutomatedBuildings.com. Some of this information is not in the form of any type of content we can publish but I feel I should share with you these snippets, blog bits, Tweets, LinkedIn posts, and URL links that are about to fall off my desktop.
On a daily basis I tweet as @Ken_Sinclair https://twitter.com/Ken_Sinclair

I tweet links I think will be of interest and part of our rapid industry evolution.

Also, http://automatedbuildings.com/ maintains this LinkedIn online blog for the magazine, a great place to interact.
I also write a column twice a month for Contractor Mag http://www.contractormag.com/author/Ken-Sinclair
And a column once a month for facilitiesnet Home of Building Operating Management & Facility Maintenance Decisions Magazines
https://www.facilitiesnet.com/buildingautomation/contributed/Building-an-Awesome-UX--41512

But I still have stuff falling off my desk I feel I should share.
My Top Tweets, posts, podcasts, and video interviews
https://twitter.com/Ken_Sinclair/status/1007307547139641344
https://twitter.com/Ken_Sinclair/status/1002458508678184960
https://twitter.com/Ken_Sinclair/status/1007280627786248192/photo/1

Ken Sinclair, founder of Automated Buildings, talks to Lawrence Ampofo about the potential for buildings to become more digitally mindful to improve the lives of people who are more connected and work from multiple locations.
https://soundcloud.com/digital-mindfulness/103-digitally-mindful-buildings-with-ken-sinclair/s-1a9uv
Episode 271: ControlTalk NOW — Smart Buildings Videocast and PodCast for week ending June 17, 2018 features an interview with Ken Sinclair (recently returned from Helsinki, Finland), who delivers an amazing account of the European thought process when it comes to our common denominators: buildings, occupants, and trends.
Other Industry Stuff
How can a building evoke emotions? Listen to @SiemensBT CEO @MatRebellius being interviewed by @CNNMoneyCH anchorwoman @amandakaynecnn to find out. https://bit.ly/2KyyXLE #CreatingPerfectPlaces
Issue 4 of Haystack Connections Magazine Launched
Haystack Tagging end-users from the ranks of design engineers, commissioning experts, smart building consultants, and large-portfolio property managers contribute their stories to this edition. Around the DDC world, people are recognizing that metadata tagging is key to clearing hurdles related to ease-of-use, unified data flow, edge-to-cloud, data security and even adhering to the new GDPR data privacy rules. Read about it first in the Spring 2018 edition of Project Haystack Connections Magazine. Download your copy here:
https://project-haystack.org/file/29/Haystack-Connections-Magazine-Issue-4-June-2018.pdf

Should you adopt BACnet? DOWNLOAD THE WHITE PAPER We're at a turning point in the industry, with the Internet of Things completely altering our buildings. As our spaces become smarter, more data-driven and connected, we need to build on robust, scalable foundations. Is BACnet the answer? We've talked with everyone, from the experts who created BACnet to the techs who use it day in and day out.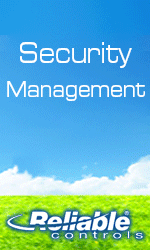 Find out if you should invest your time, money, and energy in BACnet.
BACnet is far and away a stronger option than MODBUS or LON. There's simply no contest.

BACnet's dominating in HVAC, and growing across lighting, security, access control, and more.

Because it's open, BACnet encourages greater innovation and competition between businesses.

There's a larger talent pool of people who know BACnet well enough to be effective at their jobs, so you can hire the very best.

You can easily add technology that will help you save energy — energy valves, meters, and analytics devices — and manage it on the same platforms that you manage everything else.
Join for the 5th Annual VOLTTRON Workshop, held this year at PNNL's Discovery Hall in Richland, Washington The theme is Building an Open Source Community to mark the VOLTTRON project joining the Eclipse Foundation.August 21 - 22, 2018

For fun
Fortum Singalong Shuttle is the world's first taxi that is paid by singing. The car keeps on moving as long as you keep on singing. The service is run on electric cars, so the passengers can enjoy the music without background noise and carbon emissions.

---


[Click Banner To Learn More]
[Home Page] [The Automator] [About] [Subscribe ] [Contact Us]