EMAIL INTERVIEW Anto Budiardjo & Ken Sinclair

Clasma - Beyond BuilConn
Anto Budiardjo is President of Clasma, Inc., the marketing and conference company that organized the BuilConn 2003 in Dallas on April 23-25, 2003 (www.builconn.com) and is also the spokesperson for the recently formed Council of Advanced Building Systems.
Please send comments and questions to antob@clasma.com.
---
Sinclair: Congratulations on BuilConn! It has started quite a stir in the industry!
Budiardjo: Thanks, Ken. It would not have been possible without significant help from many in the industry-including you, so thanks again. At the event, people quickly realized the need and value of such a gathering and got into the spirit of the wonderful future our industry has. The potential for networked building systems improving tomorrow's buildings is awesome, Ken; we have hardly started to see the possibilities.












Sinclair: What about the Council of Advanced Building Systems?
Budiardjo: There is a great deal of discussion on that right now--how do we continue the activities that were started at BuilConn on some permanent and continued basis? I'm afraid I do not have a quick answer for you right now, but stay tuned. By the way, if your readers wish to be part of these initiatives, we are very keen to hear from them.
Sinclair: Tell me about Clasma?
Budiardjo: Clasma is essentially a marketing, public relations and conference company that focuses its activities on the building systems industry. BuilConn is an example of what Clasma can do: everything from the concept to marketing, PR, content development, event logistics, trade show management, A/V, staging and everything else that makes such an event possible.
Sinclair: And why does Clasma only work in the building systems industry?
Budiardjo: Two reasons. First, we have a great deal of knowledge and expertise in the industry; the Clasma team and our network of associates have between them decades of industry knowledge. Secondly, we believe that if we focus totally on our core industry and competence, we can provide the maximum value to those that need our services. By the way, our definition of building systems is all of the low voltage electronics that go into buildings including HVAC, security, lighting and others, plus the networking infrastructure for such systems.
Sinclair: Tell me why marketing is important right now?
Budiardjo: One thing I've learned from organizing BuilConn is that there are a lot of players in our industry, many of them focusing on specific segments of the market. There are literally dozens of small- to medium-sized controls manufacturers, not to mention dozens of vendors of new technologies such as web servers and infrastructure components as well as other types of peripheral widgets. These companies are often started by engineers who have great ideas and create fantastic solutions; our role on the marketing and PR front is to help them position their product for commercial success. I know this need first hand-years ago I was one of these engineers, and I did not know how to market my products, although I thought I did and learned many painful and expensive lessons.
Sinclair: Are you talking about creating brochures and web sites for your clients?
Budiardjo: We of course do those tasks that are the tactical end of marketing. Our real value proposition is providing an integrated marketing approach, all the way from the strategic planning of a product or solution, to helping the market understand the product, to the creation of marketing deliverables such as brochures, web sites and other collateral. We also operate as a full-service agency for advertisements, tradeshows and other marketing campaigns.
Sinclair: And what about PR?
Budiardjo: We have a great relationship with the media of our industry and speak with editors and publishers on a very regular basis. The services we offer our clients in this area enable us to make sure that the press understands our clients, their products, solutions and plans. We get involved with creating press releases as well as writing editorial, again to help position our client's products in the very crowded marketplace and maximize editorial opportunities.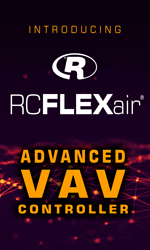 Sinclair: Tell me about the conference side?
Budiardjo: On that front, we can help vendors deliver dealer meetings, help associations deliver conferences and trade shows as well as facilitate and promote other events such as product launches and tradeshows which can often turn into a mini-conference. We can help make any meeting into a truly professional event, from gatherings of 30-50 delegates all the way to events with hundreds and thousands of attendees. Our role here is to facilitate communication in the industry; what we always say is, "When people interact openly, magic happens!"
Sinclair: Why would companies in this industry use your services?
Budiardjo: The other day I was talking to someone from a significant controls vendor that shall remain nameless, and they have just signed up a "local marketing and PR company" for their marketing work. When I asked them what this marketing company knows about our industry, the response was "they are now learning all about it". Ken, you know that our industry is complex and peculiar (like any other industry, actually), so how long do you think it will take that marketing company to know all of the issues of our industry? They may never get there! As I said earlier, we focus on this industry-that's all we do, we are experts in it, and we are good at it!
Sinclair: Are there projects or conferences you can tell me about?
Budiardjo: We are working on a number of them, mostly private so we can't talk about them; others are public but I am not yet in a position to talk about them. All I can say is to stay tuned.
Sinclair: When I go to the Clasma web site, I see a Hawaiian shirt, please explain.
Budiardjo: One of our fundamental beliefs and core values is to always make a big impact in all our projects; we never accept any form of mediocrity at Clasma. We believe in delivering what we call WOW! Basically if we work on something the end result must be the target audience saying, "WOW!" In any crowded marketplace you need to be noticed and remembered. We do that for our clients and the Hawaiian shirt is our way to do that with the industry.
Sinclair: Do you work just in the US?
Budiardjo: My background is from the UK and Europe, thus I have a great understanding of trans-Atlantic business, especially in the building systems industry. We are working with a number of companies that wish to take products across the Atlantic, and vice versa! We also have associates in the Asia-Pacific and Australian markets.
Sinclair: If Clasma's customers can see success like BuilConn, I think they would be pleased!
Budiardjo: Thanks for the vote of confidence, Ken. We do believe we can provide significant value and help the industry; it is a very exciting time for us all.
---


[Click Banner To Learn More]
[Home Page] [The Automator] [About] [Subscribe ] [Contact Us]