---
EMAIL INTERVIEW Tom Burke, Sean Leonard & Ken Sinclair
Tom Burke – President, OPC Foundation
Thomas J. Burke has been an officer for the OPC Foundation since the start of OPC, currently serving his fourth year term as President of the OPC Foundation. Tom was one of the founding members of OPC; he was the architect for the OPC Data Access Custom & Automation Interfaces. Tom's vision is the OPC Unified Architecture, which is a multi-vendor development that addresses the unification of all the OPC Foundation specifications providing a rock solid web service / XML standard for multi vendor secure reliable interoperability integrating the plant floor with the enterprise.

Sean Leonard – VP Products, MatrikonOPC
Sean Leonard, B.Sc Eng. CompE, Msc (CompE), MBA (Technology Commercialization), is the Product Manager for MatrikonOPC. Sean leads a team of solutions architects who create robust, forward-looking OPC solutions. From initial vision to final packaging and positioning of the OPC product suite, he ensures the products developed by MatrikonOPC meet industry needs and set trends for OPC connectivity. Sean also works with the OPC Foundation's technical working groups to help set the future direction of OPC standards. Sean dedicates a great deal of his time to educating others and promoting OPC as a standard. Through workshops, seminars and online presentation, he is an authoritative voice who is able to present objectively.
---
What is OPC and how will it play a key in the future of Building Automation?
OPC is a communication standard for the transfer of process data to the decision makers in real-time.











Sinclair: Tom, OPC is penetrating almost every industry. Those of us in the Building Automation Industry are particularly interested in OPC, can you give a brief overview of this technology?
Burke: OPC is a communication standard for the transfer of process data. It enables various hardware devices and software applications to pass data between one another. OPC eliminates the need for custom drivers, which means that any two OPC applications can speak with each other… right out of the box.

Leonard: OPC allows many existing visualization, automation and control applications to seamlessly integrate with devices that speak standard HVAC protocols like BACnet, Johnson Controls, and LonWorks etc.. This enables data to be collected from distributed sources, translated into valuable information that can be presented directly to the decision makers in real-time.
Sinclair: Sean, as the World's Largest OPC Development Company, where do you see OPC fitting in with the Building Automation Control Industry?
Leonard: The world as we know it is changing. There is an increasing awareness of the aspects of global warming, soaring energy prices, and the socially conscious initiatives to keep our planet in tact for the future. MatrikonOPC technology has long been the standard of providing timely access to data in the process control world. In order to maximize the effectiveness of a Green Data Center for example, it would make sense to use the trusted technology of OPC. There is a lot of overlap between controlling building automation systems and process control systems; this implies that companies can leverage existing technology to tackle their energy management problems. Ultimately it comes down to connecting the assets in the enterprise, and converting data streams into useful information to make better decisions about emissions and energy consumption.
Sinclair: We've all heard of the new evolving standard for OPC called OPC Unified Architecture (OPC UA). How does OPC UA fit in?
Burke: OPC first came out in 1996, and was very successful at penetrating almost every level of industrial operations. So now, companies want enterprise level connectivity. And that's the focus of OPC UA. It will join the ranks of OPC DA for real-time data access, OPC HDA to access historical data, OPC Alarms and Events, and so on.

So we unified it all by combining all the specifications into a single OPC standard called OPC Unified Architecture, or OPC UA for short.

OPC UA provides enterprise-level connectivity, facilitating Secure Reliable Interoperability. It is the latest in the list of OPC specification standards and is based on Web Services to make it independent of the operating system. It also has a rich data model to accommodate the complex data types that enterprise applications require. These applications include ERP, Computer Maintenance Management Systems (CMMS), Production Accounting, Laboratory Information Management Systems (LIMS), and so on. It also includes support for real-time as well as historical data. OPC UA is a highly scalable architecture. It's about facilitating deployment from the shop floor to the top floor.

Leonard: The existing OPC standards did an exceptional job of bridging systems in the operations tier. The mass proliferation of applications that implemented the OPC COM based specifications enabled data produced in control systems to be delivered to places we never imagined 10 years ago. Today we take that data for granted. Now we are looking for ways to drive the OPC standards closer to the hardware, further across the enterprise, and to do more with the data transfer. The UA standards and technology will enable OPC based applications to be deployed in places currently not covered by the COM based specifications.
Sinclair: How is this different than the current DCOM-based OPC specifications?
Burke: OPC UA is based on web services whereas the first specifications were built on Microsoft's DCOM technology. Enterprise applications typically have highly complex data models, which OPC UA can easily handle with web services and the Service Oriented Architecture that embraces a complex information model. This was not possible with the DCOM-based specifications, because the data model for DCOM-based OPC was optimized for the high-speed requirements of device to application connectivity.

Leonard: Now there are products within the current OPC specifications that enable users and integrators to easily overcome DCOM issues. May members of the OPC Foundation (MatrikonOPC included) have developed OPC Tunnelling Technology.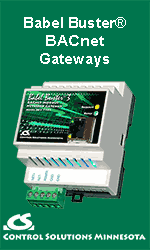 Sinclair: Is it backwards compatible?
Burke: In short, yes! OPC UA builds on OPC applications that exist today. If you want to implement OPC immediately, there's no need to wait. OPC leaves device connectivity to the DCOM-based OPC specifications, and adds UA for enterprise communication. OPC UA provides users with functionality that was not available in DCOM-based OPC, and there's no need for expensive re-engineering.

Leonard: MatrikonOPC lead the world in technologies that allowed the existing COM based specifications to operate without DCOM. MatrikonOPC Tunneller is the world's best selling OPC DCOM replacement technology for a reason, it works. The question is how can we drive this further? The UA specifications will not only allow for products to work on non-windows operating systems, it will allow for a richer data set to be delivered. Which means that you won't have to rip and replace the existing OPC installations. Essentially, OPC UA will bolt-on to existing applications.
Sinclair: What's the OPC Foundation doing about OPC Compliance to ensure interoperability?
Burke: We are taking a strong stance for compliance. Vendors are already self-certifying their applications. We also have multi-vendor interoperability sessions around the world. In addition, we're adding third-party certification to ensure that users have a plug-and-play experience.

The vision of OPC UA is about collaboration. The OPC Foundation has partnered with ISA, OAGIS, MIMOSA, Fieldbus Foundation, Profibus and the HART Communication Foundation to provide true enterprise interoperability. OPC UA provides the services necessary for complex device configuration, diagnostics and runtime operation.

Leonard: Absolutely. MatrikonOPC is will provide applications that seamlessly bridge the UA specifications with the existing COM/DCOM based technologies. Customers are sick of hearing "rip and replace". It is imperative that any new technology that exists interoperates with existing assets. The technology that MatrikonOPC provides will seamlessly transition from the COM based specifications into the UA based applications.
Sinclair: How will OPC UA benefit users?
Burke: The current OPC specifications focus on device to application connectivity. There's no replacement for the speed and efficiency that the current specifications provide. But since it first came out in 1996, OPC was so successful at penetrating almost every level of industrial operations. So now, companies want enterprise level connectivity. And that's the focus of OPC UA. It helps connect people to ERP, Computer Maintenance Management Systems (CMMS), Laboratory Information Management Systems (LIMS), etc. OPC UA now offers a rich data model to support all these complex systems.

Leonard: In short, OPC has become so much more than simply a way to transfer data between applications; it has become the road to information empowerment in an age where decisions made today have a dramatic impact on the world of tomorrow. OPC vendors need to continually be looking forward and devote considerable effort into being "future ready". That's what makes working with the building automation industry so exciting. As we look to the future of Green Data Centers, Smart Grids, and alternative energy sources, there are tremendous opportunities for forward thinking companies to use cutting edge technology to have a dramatic influence on the world that are children will live in. Those forward thinking companies are the ones who have truly embraced both OPC and OPC technologies. The opportunities within the building automation industry are truly awesome. The only question that companies' need to ask themselves is: "Are you ready?" When they are, they will truly embrace OPC, and see the value that it provides their operations.
---


[Click Banner To Learn More]
[Home Page] [The Automator] [About] [Subscribe ] [Contact Us]