---



Across My Desk

snippets, blog bits, tweets, linkedIn posts, and url links that are about to fall off my desktop




Ken Sinclair

Founder, Owner, Publisher AutomatedBuildings.com
Every month there is a blizzard of information contained in the emails and newsletters that cross my desk on their way to AutomatedBuildings.com. Some of this information is not in the form of any type of content we can publish but I feel I should share with you these snippets, blog bits, Tweets, LinkedIn posts, and URL links that are about to fall off my desktop.
Daily LinkedIn shares and posting I daily post links I feel are of interest and will shape our future.

Also, http://automatedbuildings.com/ maintains this LinkedIn online blog for the magazine, a great place to interact.
On a daily basis I tweet as @Ken_Sinclair https://twitter.com/Ken_Sinclair

Tweet links I think will be of interest and part of our rapid industry evolution.
I also write a column twice a month for Contractor Mag
https://www.contractormag.com/home/contact/20884391/ken-sinclair
But I still have stuff falling off my desk I feel I should share.
My Top Tweets, posts, podcasts, and video interviews
Video/Blogs/Podcasts
CABA IBC meeting presentation COVID
https://www.mondaylive.org/past-shows
Reboot ControlTalk May

ControlTalkNow April
Top LinkedIn post
32,260 -"The people that operate buildings will have more impact on your health than your doctor" - Karen Quintana
3910 - Covid, Corona, Pandemics and the new normal for real estate. This article will focus on the new normal and offer a snapshot of our WINNIIO perspective on what needs to be done.
1440 -These are strange times for all industries and the built environment is no exception. COVID-19 has created unprecedented changes. For building owners, integrator's, contractors and solution providers, this virus has created new implications not only on the business side, but the operational and environmental side as well.
1,331- EMAIL INTERVIEW – Rick LeBlanc and Ken Sinclair - Industry veteran Rick LeBlanc speaks about the post pandemic challenges for building owners and service providers when it is time for tenants and staff to return to work.
Top Tweet

Now online our May issue "Global Reboot - Adopting Adaption" - Being resilient and making people count while Adopting Adaption needs to be part of our "Global Reboot " returning from the COVID 19 Pandemic.
Desk Droppings
The pandemic is killing the attraction of megacities
https://www.linkedin.com/posts/ken-sinclair-8246965_the-pandemic-is-killing-the-attraction-of-activity-6672653777159491584-r497

Covid-19 poses a profound challenge to a significant modern trend: megacities. Big urban centres are the new plague pits. New York City, America's most crowded big city, has suffered about 23 per cent of all US deaths from the virus; London's share of UK deaths is also 23 per cent; Madrid about 32 per cent; and Stockholm even more, according to researcher Joakim Book. Density has been the enemy in most plagues.

Due to boost productivity and cut expenses, the US companies can save 4.5 trillion dollars by letting their employees work remotely

65% of workers feel more productive working at home

99% would like a chance to work remotely at least part-time

Being able to work from home is the critical factor for 70% of people looking for a new job

Only 2% of employers see removing strict precautions and letting people return to offices

https://share.streak.com/ML8pvcwEk4ziZU4gufNXwC
https://www.contractormag.com/iot/article/21132496/covid19-new-normal-is-not-normal
https://realcomm.com/news/977/2/special-series-whats-the-proptech-new-normal-post-covid-19#.Xrp49Wkv6pI.linkedin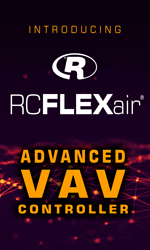 ---

[Click Banner To Learn More]
[Home Page] [The Automator] [About] [Subscribe ] [Contact Us]