---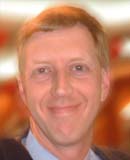 EMAIL INTERVIEW Paul Ehrlich & Ken Sinclair
Paul Ehrlich, President, Building Intelligence Group
Paul Ehrlich has established Building Intelligence Group an independent consultancy, whose primary purpose is to help system suppliers as well as building owners and managers, manoeuvre their operations through the vast changes prompted by enterprise building management. The main focus is in the areas of facility and IT integration, convergence and intelligent buildings with additional plans of exploring options related to next-generation real estate and technology development.
---
Buildy Vision Award – One Year Later
In 2004 Paul Ehrlich was awarded the first ever Buildy Vision Award. This award was based on peer nominations and voted on by BuilConn attendees. The Vision Award recognizes excellence and perseverance in the areas of intelligent buildings, open systems, and convergence.
At the 2005 BuilConn conference on March 21 – 24th in Dallas a new vision award winner will be recognized. (Editors note: AutomatedBuildings.com editors Ken and Jane Sinclair have been nominated this year).












Sinclair: What was it like to win the award?
Ehrlich: It was a great honor just to be nominated and a thrill to win. Last year there were several strong nominees – who have done so much for the industry. To have been recognized by my peers was very gratifying.
Sinclair: What had you done to be nominated?
Ehrlich: I was nominated by Peter Manolescue – whom I had worked with on establishing oBIX – the group focused on creating standards for XML and Web Services for building automation and facility management. This work was recognized in addition to the work I had done for standards and guidelines for ASHRAE, LonMark and other groups.
Sinclair: How did voting go at BuilConn?
Ehrlich: BuilConn is a great networking event! To say the least you get to talk to a lot of folks. I had already been honored by being asked to present a keynote talk on the future of the industry. This helped a lot in getting attendees to know me better.
Sinclair: What have you been up to over the last year?
Ehrlich: It has been an interesting year. Prior to BuilConn 2004 I had travelled through Asia with a group of Real Estate and Technology executives affiliated with RealComm. That trip showed incredible potential to build out "Next Generation" buildings that take advantage of Internet technology and are truly intelligent. Based on that experience and my work with the folks at BuilConn I decided to leave the corporate world after 20 years and strike out on my own.
Sinclair: What has happened since then?
Ehrlich: In the middle of last year I started a consultancy called Building Intelligence Group (www.building-intelligence-group.com) that is focused on working with manufacturers, technology companies and owners on the areas that pertain to next generation buildings. One of my first clients was Clasma (the people who put on BuilConn). They hired me to create the material and conduct a series of seminars called BuilSpec that we did late last year. I also have been involved with BuilConn in both Europe and the US – because this is one of the most critical forums that we have to progress the areas of open systems, convergence and building intelligence. In addition to working with BuilConn there have been numerous other projects for developers, manufacturers, integrators and working with publications such as Engineered Systems.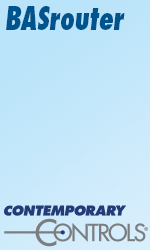 Sinclair: It sounds like it has been an interesting year?
Ehrlich: Yes – it has been an exhilarating year!
Sinclair: What is next?
Ehrlich: A few things. First I am planning on becoming re-engaged with oBIX as we work to get this finalized and accepted. Second I am planning on working on projects that will bring many of the Intelligent Building solutions that are possible embraced in Commercial Real Estate.
Sinclair: Do you have any tips on how Jane and I might win this year?
Ehrlich: Probably the best advice is to continue the good work that the two of you have done for many years. Keep working on spreading the word on how we can be doing better as an industry – that there are great possibilities ahead – for those that are creative, to adopt and embrace change, and work to improve the value that we deliver as an industry.
---


[Click Banner To Learn More]
[Home Page] [The Automator] [About] [Subscribe ] [Contact Us]