---
Digital Signage Summit in Toronto Offers Valuable Update

Lyle Bunn, Director
Digital Display & Rich Media BTV+
Editorial Advisor to Apogee Partners
Lbunn@canbtv.com
Key trends and needs in the areas of viewer metrics, ad format standards, cost containment and network scalability, when 160 digital signage industry "insiders" met at the "Digital Signage Advertising Revolution" Summit held in Toronto February 8-10. The progress and momentum of the Digital Signage sector were evident and the stage was set for the April 26-27, 2005 New York Digital Signage Summit. See http://www.strategyinstitute.com/042605_digisign_ny/dsp_digisign_ny.php












The deep experience of presenters in business models, ad generation, deployment and operations of some of the largest and oldest digital signage networks in retail, malls, public transit, walkways, medical offices, outdoors and other locations was clear.
The Point-of-Purchasing Advertising International (POPAI) figures released 2 years ago continue to inspire digital signage as a merchandising tool; 98% of customers buy in stores (rather than by telephone or internet), 91% of customers shop without a list, 70%+ of purchase decisions are made in-store and in-store marketing vehicles are proven to lift up to 65% sales.
Bill Collins, Executive Editor of AKA.TV, chaired the Summit, as speakers shared experiences related to business models, advertising sales, deployment and operations of Digital Signage Networks in financial, retail, grocery, health care, public transit and public spaces. Collins opened by saying, "education and shared experience is a foundation on which successful digital signage networks will be built". He closed by noting the April New York Summit.
Joe Jackman, Chair and Chief Creative Officer of Perennial Inc. reinforced that "store experience is a key satisfaction driver for shoppers" and that "store experience correlates to business performance". Perennial's client list includes some of the strongest brands in the country. Jackman stressed that the customer experience must be aligned with the brand vision and was enthusiastic about the strategic and positive impacts of well-executed digital signage. (visit www.perennialinc.com).
Ad agency views were well represented by Cathy Collier, VP, Media Director of Cossette Media, and Dr. Doug Snetsinger, Managing Director, Grey Direct and Interactive. Snetsinger said, "We are increasingly frustrated with mass media because of the dollars that have to be allocated as cost of entry and overall expenditure". "New display mediums need to justify themselves and gain a budget reallocation" he said, commenting that mass advertising has never been held to the same standard as other mediums. Collier noted the reduction of lead time, the ease of message testing and the ability to customize messages geographically as important advantages of digital signage. She said, "digital signage will take a share from other media investments, in particular as metrics become clearer – the "sale" is the benchmark on media investment".
Steven Keith Platt, Director and Research Fellow of Platt Retail Institute said, "Digital Signage metrics must focus on "Return on Marketing Investment" (ROMI). He reflected that under certain scenarios, the ROI for sales promotion investment has been a 67-cent return on a $1 investment. In May the Platt Retail Institute expects to release a report that establishes retail digital signage as a new medium and establishes ROMI measures applicable to Digital Signage. Platt said a "15-25% sales increases and 2.5 times recall rates are being realized by various retailers. The impact of digital signage merits updated measurement techniques".
Dave Haynes, Principal of Vertical Media (www.verticalmedia.ca), a consulting group that specializes in the strategy and execution of digital media networks, noted the similarity of the lessons of a new media that emerged through the dotcom era of the late 1990s.
"On the key issue of ad revenues", Haynes said, "one of the biggest reasons advertising agencies and media planners are slow to place campaigns on digital sign networks is the scrambled ad specifications they see every day. The people controlling media spends see a parade of account executives selling ads in everything from standard 4:3 broadcast size to 16:9 landscape, narrow banners, vertical strips, inverted 3:4 windows, rectangles, sound, no sound, dueling ads, and on and on. It's hard for a planner to get truly interested in a new media when the required creative has to be reworked and resized multiple times just to fit on different networks".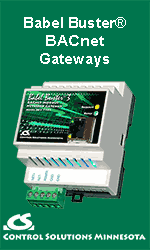 "This all happened years ago with the Web, until the agency world put its collective feet down and demanded standard shapes and sizes for Web-based ads. They were spending a lot of time and money trying to meet a variety of requirements, and eventually got fed up. The same thing has to happen with digital signage, but maybe this time digital media players can get ahead of that and actually reach some agreement on what works".
Added Haynes: "The "KISS - Keep It Simple Stupid" approach is a good one, and the easier signage providers make it for the advertising world, the faster Digital Signage ad placements will grow."
Dave Haynes, who is also President & Founder of Concourse Media, shared the experience of installing signage in a busy Toronto indoor walkway and other venues. Other expert panellists included Darryl McDaniel of VST Canada Inc. which anticipates "a staggering national roll out" of gas pump signage at ESSO stations in Canada following its current pilot, and has a 22 station pilot at locations in China. Michael Girgis, President of Fourth Wall Media & ONESTOP Network Toronto, spoke about the Toronto Transit Commission network which will include small format displays in each subway car and large format on each subway platform aimed at a captive audience of about 850,000 people. Their wealth of real-world experience included, for example;
Conform to the architecture and the environment in sign design.

Use an automatic ring rebooter and red-coloured power bar because people do unplug things. And lock-down parts such as keyboard/mouse, which can disappear.

Seasonal or event decoration may cover digital signage.

Do not underestimate the value of the signage in staff communications and motivation.

Large display signs are better than multiple small displays.

Automate operations wherever possible.

Signage network connectivity should be dedicated and stand-alone, not using a client's Internet or connections shared with other applications.

Plan for ease of scale and build-out.
The value of Satellite-based network service noticeably emerged during the Summit. As network size increases, and more experience is gained in cost structures, service level requirements and deployment complexity, satellite media transport is seen as a key solution. "Always-on" connectivity and real-time "backhaul" can be unnecessary expenses, when the ability to send an alert or override is available from satellite-based communications and a normal telephone line can be triggered to automatically dial-in compliance reports. Gaining terrestrial links to signs in a timely, fluid manner has proven a challenge for many, who prefer to focus on other issues.
Satellite is commonly used for business applications such as inventory control, credit card authorization and financial reporting, with the live broadcast of business television being used increasingly for Interactive Distance Learning (IDL), corporate communications and "road shows". Digital signage is a natural application for the secure, IP-based, low cost connectivity offered by satellite-based communications. BTV+ (www.btvplus.com) has involvement in numerous networks with locations ranging from 300 to 1200 in number, and including multiple displays per location.
Tony Tang of MxN Media, which operates a 1200 location network, the largest in the health care industry, noted the importance of being able to overlay text on an image for location-unique content, without major content expenses.
In describing digital signage as "place-based media" and noting the shift from narrow casting, Glen Roberts of Corus Entertainment said "digital signage is a fringe media to ad buyers" but there is anticipation among media buyers for digital signage.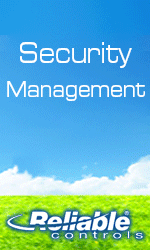 Terry Debono, President of Boardwalk Media called digital signage a "Call for Action" to advertisers referencing that digital signage (DS) is now a part of more sophisticated brands. "The "science of traffic" knows who might be predisposed to buy," he said, adding "DS ads are brand specific and designed to drive action immediately. By using location demographics, DS enables customising of the message geographically, easier message testing, a focus on vertical markets and a key measurement in ROI, specifically "Cost per Sale". Digital Signage is an amazing advertising opportunity." Debono concluded, "early adopters will enjoy lower costs and the best location".
Edwin Reger, VP of Impart Inc. described the issues and impact of digital signage in the US banking sector, drawing on specific examples. Banking products are often intangible, difficult to display and complex, however sales lift, better product recall, reduced perceived wait time and an improved location experience is being realized through digital signage. Impart offers primary lessons for a digital signage business model that focuses on improving customer loyalty, sales and experience, rather than generating display revenues.
Virtually all speakers referenced the importance of satellite-based media transport for secure, low cost communication and inherent ability to contain build-out, operational and administrative costs. BTV+ (www.btvplus.com) serves over 13,000 locations in the USA, Canada and Mexico, as a single ISP providing Internet Protocol (IP) communications with simultaneous network update and ease of connectivity.
It was very suitable for the Summit to be held in Toronto. Just as many of the primary animation and post-production tools, such as Alias, Discreet Logic and Softimage emerged from Canada in the early 90's, the unique characteristics of Canada's commercial environment have spawned the tools for Digital Signage operational success. Research incentives, tax credits, exchange rates and other factors make Canada a very attractive place to do R&D.
Digital Signage tools developed also, in part to respond to market challenges. Toronto is within a nine-hour drive of 120 million people with buying power in excess of $2 trillion annually. The market environment is highly diverse, with over 150 languages and dialects spoken in Toronto, and consumers are highly educated, with over 40% holding degrees or trade certificates. Moving toward "audience-of-one" marketing to maximize revenue-per-visit and brand loyalty, have in part fuelled development of digital signage tools.
Canadian Digital Signage SOFTWARE is the tool of choice in many interactive and large-scale applications globally. Some examples include Inscriber, ADSN Inc., BroadSign, Omnivex, AdFlow and Fred/Mercury.
Signage HARDWARE produced in Canada is positioned for "at mass" deployment. International Datacasting provides award-winning, assured connectivity in satellite networks.
MatchMedia Networks Corp. has proven that sales lift exceeding 200% can be achieved with shelf level display. Their patent pending marketing method uses high brightness video and graphic content to inform and influence consumers, which results in buying decisions. Content on their MatchPOD display can be changed wirelessly on a network.
AVI Electronics and is delivering a low-cost, small format display for shelf-level and other Point of Purchase display. It uses a re-usable flash card to provide up to a Gigabyte of content, and offers a non-network digital display alternative. Both MatchMedia and AVI are headquartered in Burlington, near Toronto.
Concursion Technologies, Inc. of Vancouver is a market leader in Radio Frequency triggered display. When a tagged product leaves its close-range radio frequency field during examination by a prospect, content is displayed to encourage product selection. This is being used for video games, golf clubs and other products.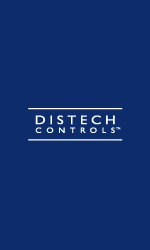 NETWORK is a fundamental function in the "Digital Signage Network", and Canadian firms have deep roots in connectivity. The first trans-ocean radio broadcast occurred from Canada and the lab in which Bell created the first telephones is located just outside Toronto.
Canada was the first country in the world to position a geo-stationary satellite, capable of sitting at a single location over the continent for business and consumer communications, in response to the need for low cost, reliable national communications.
This satellite capability and its inherent feature of low-cost connectivity to many locations simultaneously, often to geographically dispersed locations not economically served by wire, terrestrial communications has fuelled a leading role by Canadian firms in Distance Learning. Firms such as the world's largest auto maker, and large grocery, financial service, apparel, and other retailers, use Canadian satellite capability from BTV+ (See www.btvplus.com).
Not to be overlooked is System Integration and Operations capability. Firms such as Pattison Sign, DAN Networks and BTV+ can manage all elements of digital signage installations and operations, with internal resources and through partners.
Lessons on digital signage are emerging as fast as the industry itself, and the stage is set for a very high value Digital Signage Summit in New York, April 26-27, 2005. See http://www.strategyinstitute.com/042605_digisign_ny/dsp_digisign_ny.php
---

[Click Banner To Learn More]
[Home Page] [The Automator] [About] [Subscribe ] [Contact Us]