---

EMAIL INTERVIEW Frank Capuano & Ken Sinclair
Frank Capuano is the president of Strata Resource Inc.,
Manager of the Buildy Awards Program and Editor of the BuilConn Update for Clasma Inc.
Email : frank_capuano@strataresource.com
---
Buildy is Back in 2006
The Industry Award in a Time of Innovation and Convergence











Sinclair: The Buildy Award program is back at BuilConn this year, what can we expect?
Capuano: This is the third year for Buildy and as we've seen in previous years, you can expect this award program to bring out the best the industry has to offer in whole building integration and who best supports the vision of networked building systems.
Sinclair: Have any of the categories changed from last year?
Capuano: Yes. This year we've added the Initiative award category. The Initiative award category honors a company or organization that has shown or launched a key initiative to enable or otherwise forward the subject of integrated and intelligent buildings.
Sinclair: The Initiative Award sounds very similar to the Vision Award, what are the differences?
Capuano: The Vision Award is designed to honor an individual's vision and efforts to further whole building integration and interoperability. Whereas the Initiative Award recognizes the efforts of a company or organization. There are many industry professionals who's vision and drive are having a noticeable impact on our industry. Likewise, there are numerous companies and organizations that have contributed to the industry by pioneering new technologies, practices and standards. These two categories will highlight some of the best and brightest our industry has to offer.
Sinclair: Could you give us a refresher on all of the Buildy award categories?
Capuano: Yes. The Buildy awards celebrate North American organizations and individuals who best support the vision of networked building systems. This focuses the award on the integration process, which has many facets. The Buildy award recognizes the many facets of the integration process by establishing five award categories – Vision, Initiative, Best Integration Product, Best New Product, and Best Building.

For a complete description of each category visit www.builconn.com/buildy.
Sinclair: Have the voting processes changed from last year?
Capuano: No. Once all nomination are submitted, four finalists will be selected in each category and the winning nomination in each category is elected by BuilConn attendees on May 17th during the Building Systems Expo. In essence, the winners are selected by their peers at the event that brings together all of the disparate facets of building system integration. It has been an exciting process in the past and we are looking forward to another exciting day of voting at BuilConn this year.
Sinclair: When will the winners be announced?
Capuano: The Buildy Award winners will be announced during the Award Gala on the evening of May 18th at BuilConn. Nominees must be present or have a representative present to win.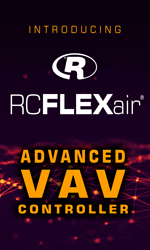 Sinclair: When is the deadline for submitting nominations?
Capuano: The deadline is March 31st, 2006, which is only a few weeks away. Submissions need to be made soon in order to qualify.
Sinclair: What is the submission process? And who is eligible to participate?
Capuano: The submission process is very simple and participation is open to industry professionals, systems integrators, technology manufacturers, building owners, and consulting engineers in North America. All nominations must be submitted electronically using the Buildy Awards Form, which is available for download at www.builconn.com/buildy. The form is a MS Word document that should be completed electronically and emailed to buildy@clasma.com.
Sinclair: Who won the Buildy last year?
Capuano: Ken, I am sure you remember who won the Vision Award. Last year we had a lot of worthy nominations in each category. In the end, over 500 BuilConn attendees were able to select a definitive winner in each category. The 2005 winners were:

Vision - Ken and Jane Sinclair, Editor/Owners, AutomatedBuildings.com

Best New Product - Niagara Appliance, Tridium

Best Integration Project - MacDonald-Miller for the Tacoma Financial Center

Best Building Award - ControlNET, Tridium, for the Whirlpool Corporation, Benton Harbor, MI,

For more details on last year's award recipients and photos go to www.builconn.com/buildy.
Sinclair: Sounds like last year's winners are a tough crowd to beat – especially that good-looking couple that won the Vision Award. Any predictions for this year?
Capuano: Aside from good looks, I think this year's nominations will raise the bar of excellence another notch or two. There is so much happening in the industry today with technology and standards there will be no shortage of worthy Buildy nominees. The Buildy Award will continue to recognize and celebrate the innovation and convergence we witness everyday in the building systems industry.
---


[Click Banner To Learn More]
[Home Page] [The Automator] [About] [Subscribe ] [Contact Us]