---
EMAIL INTERVIEW Jeff Dickey-Chasins & Ken Sinclair
Jeff Dickey-Chasins is VP Marketing, MEP Jobs
Email: jeffdc@mepjobs.com
---
MEP Jobs
MEP Jobs is the leading supplier of jobs and skilled industry talent for the mechanical, electrical, and plumbing industries.











Sinclair: What is MEP Jobs, and what do you do?
Dickey-Chasins: MEP Jobs is leading supplier of jobs and skilled industry talent for the mechanical, electrical, and plumbing industries. Job seekers come to MEP Jobs to search for new employment opportunities, post their resumes, and apply for jobs. Employers use MEP Jobs to connect to these job seekers and post their jobs. We're the 'Monster' or 'Careerbuilder' of the specialty contracting industry.
Sinclair: What kinds of job seekers use MEP Jobs?
Dickey-Chasins: In the mechanical industry, we have quite a few HVAC service technicians, installers, project managers, designers, engineers, and estimators. For the electrical sector, of course we have all skill levels of electricians as well as electrical service technicians, utilities engineers, high and low voltage technicians, instrumentation technicians, and project managers. In facilities, we have facility managers and maintenance technicians, stationary engineers, automation and controls technicians, building engineers, designers, and energy specialists. Pretty much the entire range of talent from entry level to the most senior positions, coming from all areas of North America.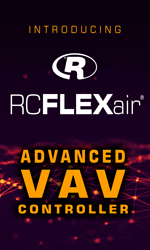 Sinclair: What types of services are available for employers?
Dickey-Chasins: Employers have several ways of solving their talent needs on MEP Jobs. Many clients post their open positions, which allows them to put their jobs in front of an estimated job seeker audience of 60,000 per month. Alternatively, employers can also search the MEP Jobs resume database, which contains thousands of industry-specific listings, refreshed on a daily basis. TalentAlert is a resume-matching service in which the employer maps out the specific skills needed; then MEP Jobs matches these skills against the resumes and sends the matches via email to the employer. This can be a real time saver for some employers.

In addition to these online services, MEP Jobs also has Final5, a candidate sourcing product. Final5 delivers five pre-screened, qualified candidates that meet or exceed the employer's 5 specifications. These candidates agree to talk to the employer about their open positions, and are willing to relocate if necessary. This service has proven to be a useful alternative to headhunters, and a good way of filling hard-to-locate positions.
Sinclair: What does MEP Jobs do for building automation?
Dickey-Chasins: MEP Jobs helps building automation suppliers and organizations fill their labor needs, regardless of what skill level they require. With substantial audiences in multiple skill sectors, MEP Jobs also makes it easier for these companies to find individuals with mixed skill sets, such as controls and HVAC design. MEP Jobs also puts these employers' jobs in front of a large audience so that their chances of finding the right person is greatly increased.
---


[Click Banner To Learn More]
[Home Page] [The Automator] [About] [Subscribe ] [Contact Us]