---

EMAIL INTERVIEW Lauren Kolb & Ken Sinclair
Lauren Kolb, Executive Vice President, Automated Logic Corporation.
Lauren joined United Technologies Corporation's (UTC's) Corporate Strategy group in 1995. In 1999, she accepted a Business Development role in UTC's subsidiary, Carrier Corporation. She worked on the acquisition and integration of Automated Logic, and after getting to know the BAS industry and the ALC team, she assumed her current role in Dec 2006. Prior to joining UTC, she was with a regional investment banking firm in Tennessee. She has a BBA in Finance and a BA in Economics from The University of Texas.
---
The Focus at Automated Logic
The latest strategic focus at Automated Logic involves building company-owned, customer-focused branches in select markets that enable us to continue our goal of bringing leadership, innovation and simplicity to the complexities of building controls.











Sinclair: What's new at Automated Logic?
Kolb: Unlike the consumer electronics industry, which is product-centric, commercial building automation customers aren't looking for the latest gizmo. Customers want innovation, but above all, they expect high quality and dependability. And, it's not just quality and dependability in the products, but at times, more importantly, in the local delivery channel. So, the latest strategic focus at Automated Logic involves building company-owned, customer-focused branches in select markets that enable us to continue our goal of bringing leadership, innovation and simplicity to the complexities of building controls.
Sinclair: Why the focus on channel?
Kolb: When a building owner purchases a building automation solution, DDC product is a small part of the total solution. We are immensely proud of our product and technology, but we realize the delivery is also critical to customer satisfaction. And, some customers only want to deal with owned branches for the corporate financial backing and stability. Automated Logic is now part of a large, powerful corporation, and we are now in a position to extend that backing to our channel.
Sinclair: What's the latest product offering from Automated Logic?
Kolb: Automated Logic continues to be ahead of the curve in providing building automation systems that manage energy costs and provide the end user with the information they need to make smart decisions. Unique energy-saving strategies have been inherent in WebCTRL for years. These strategies were not just created for the "green movement" which has encompassed this industry. These features make us well-positioned to deal with the energy focus today.

But, with the increased awareness and emphasis on energy savings, we cannot forget occupant comfort. You can save energy by simply shutting off the heating or a/c but that would adversely affect occupant comfort. That is why we have broadened our efforts to include a Building Environmental Index which is an objective way of determining how well your system is performing. It balances energy consumption of the building with how well the environment is being maintained.

By analyzing a building's Building Environmental Index and utility consumption, we can verify energy conservation, as well as ensure that occupants' comfort is not compromised. By not considering the building's comfort level your energy conservation measures may be accompanied by occupant complaints.

This Building Environmental Index is served up graphically, in an easy-to-understand format. We continue to focus on ease-of-use, a fundamental principle behind Automated Logic and WebCTRL®, from the beginning.
Sinclair: Carrier now owns Automated Logic. Will Automated Logic change its name and go-to-market under the Carrier brand?
Kolb: It is true that Automated Logic is a subsidiary of Carrier Corporation, and Carrier in turn, is a subsidiary of United Technologies Corporation (UTC). Just as UTC values its diverse portfolio of respective industry-leading brands (i.e., Carrier, Otis, Pratt & Whitney, Sikorsky), Carrier Corporation also values the diverse businesses and brands it has acquired. The Automated Logic name is recognized and enjoys a great reputation in the BAS industry. The Carrier brand has instant recognition for HVAC systems. Carrier Corporation is a diversified company with two distinct and leading brands in BAS and HVAC systems, so why choose one when you can keep each for its respective offerings.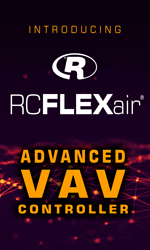 Sinclair: Will the ALC branches eventually be operated under the Carrier brand?
Kolb: No, the building automation systems (BAS) market is large and diverse—different customers have different needs. We've segmented BAS customers into two broad groups: (a) those who want an equipment-agnostic controls specialist, and (b) those who value a single point of contact for HVAC equipment and building controls. Carrier Corporation wants to grow in both segments; Automated Logic provides building controls technology to feed both segments.

a) The ALC dealer & branch channel is targeting customers in the equipment-agnostic segment. They provide commercial building customers with BAS solutions that work with any HVAC OEM. This channel will remain equipment-agnostic, and that includes working with Carrier equipment sometimes, but not exclusively.

b) When properly-executed, the value in having a single solution provider of HVAC and controls will be seamless interactions for the customer, and significant cost-savings and efficiencies for the provider. We are leveraging ALC technology (not the brand) and developing a new Carrier controls system optimized around Carrier equipment. Carrier will be uniquely positioned to offer a complete, integrated solution of equipment and controls.
Sinclair: Why is ALC acquiring dealers?
Kolb: ALC believes our acquired dealers will be better positioned to drive business growth in their local markets supported by the financial backing of UTC. These offices will be ALC-branded and ALC-managed channels that are committed to quality solutions, dependable delivery and customer satisfaction, continuing Automated Logic's tradition of bringing innovation and simplicity to the complexities of building controls.
Sinclair: How many more ALC dealers will be acquired?
Kolb: We definitely are interested in acquiring more dealers, especially in strong markets. That said, our acquisition plan is measured and steady. We're focused on maintaining the entrepreneurial spirit that has been at the core of the success of ALC dealers for over 20 years. Over the next five years, we anticipate substantial growth in ALC owned dealers but we're also committed to maintaining a significant independent dealer channel as well.
---
Overload. There are too many processes running under this userid. Please wait a minute and try again. (fork failed)
[Click Banner To Learn More]
[Home Page] [The Automator] [About] [Subscribe ] [Contact Us]