---











ABSTRACT
The focus of my talk at MIT will be on Smart Buildings meet the Smart Grid. We are at a unique crossroads for building automation because the current economic crisis and its accompanying downturn in construction could have devastating effects on many integrators. At the same time however an unparalleled emphasis on energy efficiency and the use of smart building systems to optimize performance may be the biggest system opportunity in decades. For the past few years it seemed like the definition of Smart Grid was only of interest to utilities, but now it is being to come into focus as something of great interest to building automation. In fact Smart Grid is without question the "killer ap" for building automation and should be embraced as such. My message at MIT will be that automation based smart grid applications for demand response and for sequences that can leverage energy price signals to reduce cost and carbon footprint are also "firm utility assets". There has been a great deal of talk about using demand based strategies in buildings as virtual power plants. Exciting projects currently underway are proving this model today and integrators stand ready to ramp it up.
---
Title XIII of the Energy Independence and Security Act of 2007 calls for the US Department of Energy to undertake a variety of activities to accelerate the development, demonstration and deployment of the next generation smart grid (including technologies, services and practices) in order to modernize the national power grid. Some of the capabilities that the Smart Grid is expected to include are:
Self-healing from power disturbance events

Enabling active participation by consumers in demand response

Operating resiliently against physical and cyber attack

Providing power quality for 21st century needs

Accommodating all generation and storage options

Enabling new products, services, and markets

Optimizing assets and efficiency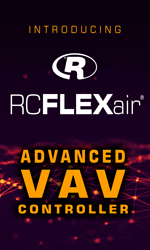 These features must be designed into a grid that is dramatically evolving. The grid of yesterday was based on centralized generation and control. Today's grid already incorporates large-scale centralized renewables (wind and solar) and is beginning to include residential and commercial generation (primarily photovoltaics). Tomorrow's grid will be highly distributed with a high penetration of renewable sources that exhibit variable generation and non-dispatchability. How can we engineer a stable, resilient grid with large numbers of such unpredictable power sources? What roles will energy storage, advanced power electronics, novel control algorithms, cyber security, and other technologies play in the electric grid of the future?
A panel of experts in various aspects of smart grid design, control, and security will present brief position talks intermixed with lively, open discussion. The workshop will start at 1 p.m., Friday, March 6, 2009, and concludes around 5 p.m. Confirmed participants are as follows:
Dr. Massoud Amin, Director of the Center for the Development of Technological Leadership, University of Minnesota

Dan Ton, Grid/Building Integration Team Lead, US Department of Energy

David Cohen, CEO, Infotility Inc.

Jack Mc Gowan, CEO Energy Control, Chairman Emeritus GridWise Architecture Council

Dr. Howard Shrobe, Principal Research Scientist, MIT CSAIL, MIT Lincoln Lab Chief Technology Office

Shannon Spires, Principal Member of Technical Staff, Sandia National Laboratories (Workshop Host)
---


[Click Banner To Learn More]
[Home Page] [The Automator] [About] [Subscribe ] [Contact Us]