---
AHR Expo Blows Through the Windy City

A local guy's experiences at the Big Show


Steven R. Calabrese
Control Engineering Corp.
As a Chicago suburbanite, I feel compelled to write about my hometown's hosting of this year's AHR Expo, which is held in Chicago every three years. This year, as in previous years, it was held at McCormick Place, Chicago's premier convention center. In its 61st installment, this year's show was a near record-breaker in several categories, with more than 1900 exhibitors covering almost 400,000 square feet of space. A big show indeed!











As I left my office on Tuesday morning, I anticipated traffic as usual, so I gave myself plenty of time for the commute from the suburbs to the city. What I didn't anticipate was the shear magnitude of the McCormick Place campus. Now I know that McCormick Place has expanded over the years, and as a diehard Chicago Bears fan, I'm quite familiar with the surrounding area, as Soldier Field, home to Da Bears, is to the nearby Northeast. And it's not that I didn't attend the show every three years for the last I don't know how many years. But I don't seem to recall the expansiveness of the complex, not to mention the show itself. I guess in the interim between Chicago shows I attend so many smaller scale trade shows, that they all seem to pale in comparison to the McCormick Place AHR show.

After parking my car in the attached lot, I followed the masses up a stairwell, through a lobby area, through an enclosed bridge over a street, and into the exhibit area. The show was split into two sides, the North Hall and the South Hall, each seemingly of equal magnitude. I ventured into the South Hall first, as I knew that that is where the Building Automation and Control Showcase was located. This section, about four rows deep and running the length of the South Hall, is where most of the BAS industry manufacturers are located, from the full scale systems manufacturers to the ancillary device companies. All putting on their best "game day face", and showcasing their "latest and greatest".

I walked the floor for about an hour before attending my first seminar of the day. The session, hosted by Ken Sinclair and presented by Toby Considine, was entitled "Building To Grid" (B2G): Enabling Buildings To Trade Their Energy. The session was very informative, and as an added bonus I was able to meet for the first time, Mr. Sinclair, which was indeed an honor and a privilege.

After grabbing some lunch, I went back to the Building Automation & Control Showcase (hey, I'm a controls guy, what did you expect?) Anyway, my prime goal was to simply walk around, visit the various vendors (systems and end-devices alike) and ask "What's new?". Well, I did a lot of that, and got a lot of interesting answers. I'll cover my findings in next month's column, but I'll at least throw out some buzzwords now to pique interest: Green, IAQ, BACnet, Demand Response, Wireless.

I attended an afternoon seminar hosted by Jack McGowan, titled B2G – Building To Grid – and the Next Frontier for BACnet. Unfortunately I had to duck out shortly after this one began, as I received a call and had to take care of some business. I will mention however that I did get to meet Mr. McGowan later in the day, which was a true honor seeing as I had read his book Direct Digital Control: A Guide to Distributed Building Automation (Fairmont Press 1995) a number of years ago, which inspired me to write my book Practical Controls: A Guide to Mechanical Systems (Fairmont Press 2003). Shameless plug…sorry.

As a Bears fan since childhood, I was interested in visiting a certain booth that was to host a couple of players from the fabled '85 season in which the Bears won the Super Bowl. I won't divulge which booth this was, as I suppose it might be a conflict of interest, seeing as it is not one of the product lines that my company reps or endorses. That said, I encourage you to visit my company's website at www.controlengineering.net to see what product lines we do rep, and hence which booths I spent the most time at (another shameless plug…sorry again!).

Back to the story…three years ago in '05 the AHR Expo hosted good old #72, William "The Refrigerator" Perry. I think he was there to endorse some big fans that he was a spokesperson for at the time. Anyway, anyone living in Chicago will remember or has heard of "The Fridge". And many not living in Chicago have likely heard of him as well, as he became a national sensation back in '85, helping the Bears achieve playoff and Super Bowl success as a defensive lineman turned offensive threat. I remember the line to meet The Fridge wound down and around for what seemed like hundreds of people, and recall being kind of "bummed out" that I wasn't going to be able to meet him face-to-face.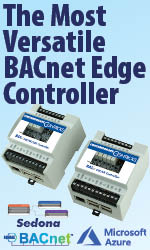 This year I caught wind that on Monday, #95 Richard "The Sackman" Dent was going to be there, and on Tuesday, #99 Dan "Danimal" Hampton would be attending. My chance to meet a "hall of famer" was upon me, and I wasn't going to let it slip away. So I got to the booth early, before any of the masses found out what was going on, and got in line. Got to meet Danimal, shake his hand, get his autograph, and even exchange some small talk…very cool for a lifelong fan.

Attending two seminars and waiting in line to meet one of my heroes from my youth didn't really leave me with too much time to walk the exhibits, especially seeing just how tremendously expansive the show is. In fact, I never even made it over to the other side. So I returned on Wednesday with the intentions of spending some quality time in both the Controls Showcase and in the North exhibit area. Well, I have to admit that I spent much more time in the Controls Showcase than I did in the North Hall. There were complications to this day's visit however that made my time there tighter than I would have wanted it to be. The complications? Weather! Turns out it snowed in the wee hours of the morning. Not much, by this year's measure, but just enough to make commuting into the city slow and messy. So I maximized my time in the Controls Showcase.

Not that anyone really cares to know how I spent my time at the AHR Expo, but I just wanted to lay some groundwork for next month's column, which will get into products and trends that piqued my interest. Actually, the purpose of this month's column is more-so to buy me some time to compile my notes and gather my thoughts from the show. Hopefully you bore me out, and will come back next month and see what's new and what's on the horizon in the world of Building Automation and Controls!

Tip of the Month: When travelling to Chicago for the AHR Expo, remember three things; book a nearby hotel, pack your hat and gloves, and hope for the best but expect the worst!
---


[Click Banner To Learn More]
[Home Page] [The Automator] [About] [Subscribe ] [Contact Us]