---
The impact is a woman



We are seeing that, in a world dominated by men, women are finally beginning to play an increasingly important role.





Katarzyna Goleniewska

Marketing Director

Global Control 5



Last year was a prime example of the fact that we are not in complete control of our lives. We saw once again, that the ability to manage change and plan for everything in a completely new environment, under completely new conditions, is a skill not only desirable but required by employers.
2020, was a year of personal and professional challenges. We faced new situations both at home and at work. Often, this has required some tough decisions to be made. For the first time in a long time, we were forced to step outside our comfort zone and adapt to the new realities.
There has been a lot of research on the impact of this situation on our behaviour, feelings and coping with the new reality, and there will be even more. However, I dare say with full conviction, that women have coped with this situation better than men. Why?
Because women are the change... in the best sense of that word.
We are seeing that, in a world dominated by men, women are finally beginning to play an increasingly important role. And it is not my intention to show the superiority of one over the other, but I would like to show that women are more and more often showing us trends and upcoming changes in very different areas of our lives.
Science is a woman...
2020 has shown that treating technical and scientific sciences as the domain of men is a very outdated stereotype. The best example is Swiss woman Fabiola Gianotti, who heads the European Organisation for Nuclear Research and the Large Hadron Collider. A huge contribution in the field of biology and chemistry was made by Jennifer A. Doudna and Emmanuelle Charpentier, who developed the CRISPR-Cas9, method for modifying the human genome. They were awarded the 2020 Nobel Prize in Chemistry for this discovery.
The world has heard about Özlem Türeci, immunologist and co-owner of BioNTech, in November 2020, and in fact, she had been working on a vaccine for coronavirus since the beginning of the pandemic.
It was Melinda Gates who said at last year's G7 summit that 'the way to fight poverty is not by fighting the effects of poverty, but by investing in women and girls'.
Following Ms Gates' footsteps, Klaudia Krawiecka, a PhD student at Oxford University, head of the university's Women in Computer Science association, cybersecurity specialist and campaigner for increased female participation in computer science and computing, said: 'We need to stop treating computer science as a male subject. By excluding half the population because of their gender, we are creating a deficit in the industry'.
Examples could be multiplied, but what I would like to point out is, that by fighting stereotypes we open ourselves to new ones, thus convincing our daughters that being an engineer depends only on them and their predispositions and interests.
Business is a woman...
When Jane Fraser was named Citigroup's new CEO in autumn 2020, making her the first woman to head such a large bank listed on Wall Street, the New York Times called the decision 'revolutionary' because the New York Stock Exchange had hitherto been regarded as an elite men-only club. 'Putting a bank in the hands of a woman at such a difficult time is a real breakthrough'.
Following this lead, Stacey Cunningham made history in 2018 as the first female CEO of the New York Stock Exchange in its 226-year history. In March 2020, she quickly and without hesitation decided to close personal trading on the exchange when a coronavirus spread through New York City.
Companies such as IBM, General Motors and others have women CEOs.
Studies show that companies owned by women generate higher revenues than those owned by men. They also showed that women are more effective as leaders and are better at creating jobs.
Experts from the Boston Consulting Group also found that women earn twice as much per dollar of investment as men. For this reason, they believe it is better to invest in companies owned by women than those run by men. Why?
Because we are more honest, we collaborate better, women-led companies generate higher revenues, we are more resilient and we can take calculated risks[1].
A Deloitte report[2] from the end of 2019 says that, in fourteen European Union countries, women make up on average at least 25% of board members. The leader in diversity is Norway, where women make up as much as 41 per cent of board members there. In Canada, on the other hand, the percentage of female representatives on boards was 21.4 per cent, an increased of 3.7 per cent compared to 2017. South American and Asian companies fared the worst in this regard, with women accounting for 7.9 and 9.3 per cent of board members respectively.
Although it is comforting that the number of women in managerial positions is increasing, according to Deloitte experts, if the global trend does not accelerate, i.e. the increase in the share of women does not exceed about 1 per cent per year, it will take up to 30 years to reach an appropriate parity on a global scale.
Politics is a woman ...
We are breaking records in this area alone. Sanna Marin, in December 2019, was elected the world's youngest female head of government (of Finland). Marin heads a coalition government in which the leaders of all five parties are women.
Another record belongs to Kamala Harris, who on 7 November 2020 became the first woman in the US history to be elected vice president. Known for her sharp tongue and love to hip-hop, Harris has very specific and important tasks ahead of her, including defeating pandemics and tackling the climate crisis, among others.
And while we are on the subject of the climate crisis, we should not forget about the youngest activist, thanks to whom the topic of global warming has spread around the world...
Action is a woman...
Such a gap year is the envy of most high school students in Sweden. In the year before returning to school, Greta Thunberg initiated Youth Climate Strikes in over 100 countries, appeared on the cover of Time magazine and spoke at the UN General Assembly in New York.
And finally, a few words about another activist who, via her Instagram profile, mocks stylised photographs, trying to oppose the imaginary and idealised image of a perfect woman, without wrinkles, without a gram of fat, always and at any time of day wearing perfect make-up and hairstyle. With detachment and a spirit of body positivity, she juxtaposes perfect celebrity photos with herself.
Celeste Barber, who calls herself the 'anti-Instagrammer', is already followed by more than 7.7 million people worldwide. Although she says of herself that it is not her goal to lead a 'body positive' mission, but she only wants to draw our attention and that of a million young girls that a stylised photo has nothing to do with reality.
And despite appearances, this is a problem, as the Australian's profile was recently censored after she parodied a sensual shot of semi-nude model Candice Swanepoel. The platform cited as justification that the profile 'goes against the guidelines'😊.
If you're still reading this, you're probably wondering what it has to do with the BAS industry?
Contrary to appearances, quite a lot.
Because change is needed. It is the change, that stimulates us to act, to develop, to learn and to enter an area we have not known before. A change in one area can affect completely different areas. Thus, if we give women more freedom and the opportunity to study science, we will gain excellently qualified engineers. If we allow women to sit on the boards of directors of companies, we will have well-run companies or organisations. If we allow women to speak on behalf of all of us in the fight for our climate, then other women in important government positions will bring about changes in legislation to stop and halt the increase in global warming. These regulations will mean that our buildings will have to be greener and more energy-efficient, and to be so, we need a skilled workforce of engineers, with no male or female distinction, to adjust our BAS to meet the legal requirements.
And at the end of the day..., each of us, without the need to look at overly stylised and artificial photos on social media, will find that she is a 'cool'woman[3]😊.
Because impact is a woman.

All the best on women's day.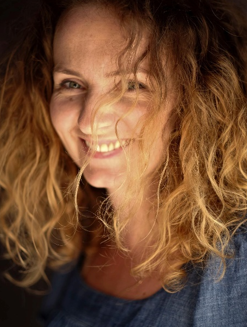 Katarzyna Goleniewska
Marketing Director
About Global Control 5 (GC5)
Global Control 5 is a Polish leader in hardware and software technology and one of the fastest-growing companies in Europe (according to the FT1000 ranking of 2021). GC5 designs and produces intelligent building automation management systems under its own brand iSMA (Intelligent Solution Managing Automation). The iSMA offer includes hybrid IoT controllers based on the Niagara Framework®, automation controllers, DDC controllers, fan coil controllers, HMI panels, I/O modules, management and supervision software and peripherals.
---


[Click Banner To Learn More]
[Home Page] [The Automator] [About] [Subscribe ] [Contact Us]