---
A Mentored Education

Mentorships bridge experience gaps and provide a vital complement to our traditional training structures.




Monica Holbrook



Senior Project Specialist at Climatec


Our industry has long thrived with technical and operational knowledge and experience passed on from mentors to greener colleagues. Due to the technical nature of our work, we are in a constant state of learning. Without the shared knowledge of our peers we would flounder, repeating mistakes unnecessarily in a quest to solve the problem at hand. Mentorships develop in healthy working environments and result in increased efficiency and competence. The desire to learn new skills and do the work to solve the problem surpasses gender and age.
"Find a mentor who has skills in the area you want to develop. That sounds so simple, but it's the key to a successful relationship." — Erin Lynn, Associate Manager of Regulatory Compliance at Allstate
Twenty-five-plus years ago, I was working part-time as a dispatcher in a busy HVAC contractors service department. Eager to work full-time I was on the lookout for ways to learn more so I could earn more. I had a few design and communication college courses under my belt but no degree. The company was starting a new department to expand their services into the new world of Direct Digital Controls and the engineer in charge needed help getting the work done. He offered me the opportunity to learn. He mentored my early career, as engineers do, by drawing diagrams on the whiteboard and talking through systems to help me understand the inner workings of HVAC equipment and the latest DDC technology. He introduced me to electrical concepts and computer programming. He provided manuals and guides to further my learning. I studied and worked hard to learn how to utilize the tools available. Unlike other jobs I had previously held, a technical position was never boring and had the added bonus of a focus on solving problems. A whole new world opened up. My career and knowledge expanded as a result of the encouragement and opportunity mentors over the years offered. Working in the operations side of the business I have been lucky to encounter other mentors who freely shared their knowledge with those around them with the straightforward goal of producing good work. Mentorships bridge experience gaps and provide a vital complement to our traditional training structures. Notably, engineers and technical specialists naturally tend to operate with a mindset of shared knowledge and experience. Profit and efficiency follow with a trained workforce. In other words, it makes everyone's job easier in the long run to guide and mentor those around us.
In my experience, the casual misogyny so prevalent in office environments early in my career wasn't as evident in the field because you were more likely to earn respect for a job well done, regardless of gender. It was also an enviro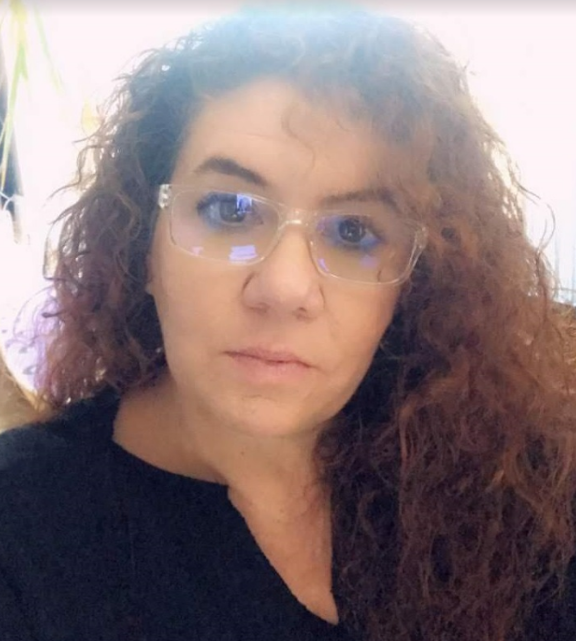 nment where sexist comments could be addressed directly, which was helpful in gaining confidence to stand up for oneself. More often than not, I was the only woman in the room. Those experiences taught me a tremendous amount about the value of learning on the job and the ease with which challenges can be faced with a good team. It's more common to have multiple women in the room these days but it's still a fairly recent development and an opportunity for us to grow collectively. It's widely understood in our industry that there is a certain amount of misogyny and sexism that women encounter. It's better now, but not solved, and is still a reality for many. We continue to face the challenge of helping women grow and rise in our industry. There are still far too few women in the technical end of our business. Having mentors that respect women as peers is important and results in opportunities and better work for everyone. The confidence gained with experience and support is essential to being respected and heard.


"Show me a successful individual and I'll show you someone who had real positive influences in his or her life. I don't care what you do for a living—if you do it well I'm sure there was someone cheering you on or showing the way. A mentor." — Denzel Washington
Our industry is in need of an infusion of talent. Let's challenge the idea that this always needs to be a recent graduate, there are pools of talent in our offices now. We all have to face the challenges of a changing world. The technology curve has accelerated and today, a mentorship could easily be a shared relationship between an experienced technical specialist or engineer and an overlooked admin who understands the project workflow but lacks the technical knowledge to deploy or manage the technical aspects of a project. The wisdom of experience is important for learning how to navigate complex project hierarchies, technical applications and for seeing the big picture that might escape notice from a less experienced eye. It's in all of our best interests to remain open to learning and mentorships as they happen, it's not only an exercise for the young. We all need support and opportunities to learn throughout our careers. Challenge yourself and your peers to identify women in your office who would welcome an opportunity to expand their skill set. How can you help her learn more and earn more?
---


[Click Banner To Learn More]
[Home Page] [The Automator] [About] [Subscribe ] [Contact Us]