---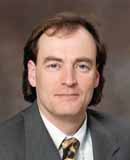 EMAIL INTERVIEW - John Petze & Ken Sinclair
John Petze, President & CEO, Tridium, Inc.
Mr. Petze has over 20 years of experience in the facilities automation industry, having served in a variety of senior technical and management positions with manufacturers of automation hardware and software. He is a cum laude graduate of Worcester Polytechnic Institute in Worcester, Mass., an associate member of ASHRAE, a member of the Association of Energy Engineers and a Certified Energy Manager. He is a frequent speaker at industry trade events and has authored numerous technical papers and articles for industry publications.
---
Status of Open Systems: Niagara Framework
Sinclair: You recently participated as a panelist in the Builconn session discussing the status of open systems. Can you tell us a bit about Niagara's role in open systems and how it compares to other technologies people usually associate with open systems?
Petze: In the session I was asked to provide an update on what is happening with Niagara in the marketplace. This was a very interesting opportunity for us. Like a number of the technologies that enable open, interoperable systems, Niagara is a product of a company. But my comments were more than just an update from a company with a product to sell. My comments primarily focused on the growth of the community of partners, developers, SI's and distributors that have chosen Niagara as the basis for their product offerings, new services and businesses. What has developed over the last 4 years is really a Niagara Community. My comments addressed the impact that community is having in the marketplace.












Sinclair: Before delving into the market impact could you provide our readers with a brief explanation of what Niagara is?
Petze: That's a great question. Let me start by defining what Niagara isn't. Niagara isn't a new protocol (even though it enables systems to talk with each other), Niagara isn't a web server (even though it includes web server functions to serve rich displays of real time data to a standard browser); Niagara isn't a gateway (even though it enables interoperability among diverse protocols), and Niagara isn't a BAS, (even though many of our partners offer BAS solutions based on Niagara).

Niagara is a different way to address the challenge of creating true interoperable and open systems. Niagara takes data from diverse systems and "morphs" all of the data into uniform software "components". It's a comprehensive software framework designed to address the challenges of integrating diverse smart devices into unified systems.

These components can then be easily assembled into applications. For example, dynamic displays, control sequences (even across different systems and devices), alarms, schedules, reports, etc. And Niagara makes it possible to expose all of this data to the enterprise in a unified IT-friendly way.

Niagara combines the capabilities of network management, protocol conversion, distributed control, and the user interface into a single software solution that can operate on a wide range of hardware platforms from the very small to the very large. It can be used on PCs, on servers and in small, embedded controllers.
Sinclair: So what is the Role of Niagara as an Open Systems Solution In The Market?
Petze: First of all let's address the openness question. Niagara is open at the field bus level. Customers have the choice to choose from LON, BACnet, MODBUS, OPC, SNMP, and a wide range of legacy systems. Today our library offers proven connectivity to over 800 devices available from over 200 different manufacturers.

Niagara is open at the enterprise level. A variety of software services including: XML, SOAP, JDBC, HTTP, SQL and an open API for "servlets" make it possible to connect Niagara-based systems to enterprise applications and extend the capabilities of Niagara-based systems.

Niagara is open in the marketplace. Today there are over 400 outlets for Niagara-based systems. Over 20,000 instances of Niagara have been installed in over 3000 individual projects. This wide availability addresses the need for openness at the project implementation level. End users can choose Niagara-based solutions from a wide range of premier automation systems suppliers, independent systems integrators and value added distributors. These partners add value to the Niagara platform with their: controller products and HVAC equipment systems; their control sequences and applications; their product-specific wizards and configuration tools; their installation and service capability; and their specialized domain knowledge.

By being open at all of these levels, Niagara gives end users a range of choice that they have never had before. A Niagara based system empowers end users to get above the protocol debates and simply specify systems that meet their business needs with the confidence that it can be done cost effectively with standard protocols and can be connected to their enterprise systems.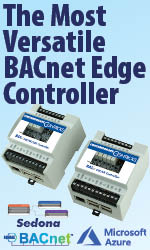 Sinclair: Why is this alternative to protocol-focused approaches important to help enable interoperable systems?
Petze: It is clear that many people want the benefits of open systems and technology that will allow their systems to be connected to the Internet and managed with web-based technologies. The problem has been how to get there. Old protocols do just go away. Installed systems represent a huge capital investment to owners. Economic realities simply do not support wholesale replacement of existing systems.

The other side of the coin is that new protocols continue to emerge. We heard a lot about Dali at Builconn this year. No matter what your favorite protocol is, I believe that it is clear that no single protocol is going to dominate the market. There are just too many that have established followings. Niagara, and Tridium take a protocol-neutral approach. We believe that the most important protocol is the one that the customer wants. Whether it is LON or BACnet, MODBUS, OPC, SNMP or Dali, the owner should be able to choose among any or all of them and still have the benefit of a seamless, interoperable system. Niagara makes that a reality. It extends the capabilities of existing systems and makes it possible to embrace new technologies as they become available.
Sinclair: Can you gives us some real world examples of why Niagara has been successful with customers?
Petze: I agree that is the only question that matters. Technology should disappear in the background. It is the solution to the customer's need that matters and that typically boils down to dollars and cents.

Niagara enables customers to extend life of their existing systems while allowing them to carry those systems forward to the Internet and combine those older systems with the latest products and technology. This has a direct dollar value to customers.

Niagara gives users more choice. They can choose best of breed products, services and solutions and combine them into a single, unified system. This means that customers do not have to be locked in to a single protocol technology.

Niagara simplifies facility operations - users can manage all of their diverse systems via a single, easy to use, web-based interface. And, by being able to better manage the equipment systems essential for their businesses, Niagara allows users to improve operational efficiency, and reduce administrative costs and operational costs such as energy.

Another key area of interest today is connecting to the enterprise. Niagara solves the challenges of integrating diverse control systems and equipment to enterprise applications. Instead of integrations having to be developed to enable an enterprise application to work with each unique, proprietary system, Niagara enables the applications to work with a single uniform software platform. This lowers costs and extends the range of value added enterprise applications available to customers. In this way, Niagara provides acts as a single platform for multiple enterprise applications.
Sinclair: Can you give us an update on the status of Niagara in the market?
Petze: A good measure of a standard is market acceptance. Standards win when they have large followings of; OEM's, end users that buy systems, consultants looking specify solutions, governments agencies looking to insure competitive playing field, etc. Niagara has been adopted by major manufacturers including: Invensys, Honeywell, Staefa, Carrier, Square D, McQuay and Matsushita, and is the platform of choice for many large independent system integrators in the BAS space.

On the end user side, Municipal, State and Federal governments have become strong users of Niagara and many specify Niagara-based systems as a requirement. Again, regardless of their choice of BACnet/LON, MODBUS or other. So Niagara is becoming an important standard in the market.
---


[Click Banner To Learn More]
[Home Page] [The Automator] [About] [Subscribe ] [Contact Us]