---
The Largest Enterprise Energy Management Deployment in North America

Once completed, Simon will have the ability to understand and manage thousands of control points from an energy potential perspective as well as integrate real time results of any point to match the business strategy of maximizing comfort and performance while minimizing energy costs.

Brooke Richards
Richards-Zeta Building Intelligence, Inc.

Case Study
Statistics. Simon Property Group, Inc. (SPG), headquartered in Indianapolis, Indiana, is a real estate investment trust engaged in the ownership, development and management of retail real estate, primarily regional malls, Premium Outlet centers and community/lifestyle centers. Through its subsidiary partnership, it currently owns or has an interest in 324 properties in the United States containing an aggregate of 245 million square feet of gross leasable area in 41 states plus Puerto Rico. Simon also holds interests in 53 European shopping centers in France, Italy and Poland; 5 Premium Outlet centers in Japan; and one Premium Outlet center in Mexico.











SPG is the largest publicly traded retail real estate company in North America with a total market capitalization of approximately $56 billion.
Owner. Simon Property Group (SPG)
System Integrator. Facility Solutions Group (FSG)
Integration Technology Provider. Richards-Zeta Building Intelligence, Inc. (RZ)
Vertical. Retail
Problem. With over 245 million square feet of leasable property, Simon Property Group was seeking a solution which would allow them to leverage the most innovative and advanced technology in Building Automation fully integrated with Automated Meter Reading. Historically, Simon Property Group has manually read thousands of check meters in order to measure common area, tenant, and heating & cooling plant energy usages. Simon had inherited legacy systems as they expanded their portfolio of properties. Many of these legacy systems needed significant technical updates and had limited support options.
Solution. Seeing the forest through the trees is an understatement when the Energy Service Group facilitated two large projects at the same time. Simon committed to installing new automation systems at most of the active sites as well as install thousands of common area and tenant meters. Simon realized that there needed to be an intelligent middleware solution which would enable automated reads of all metered loads, as well as provide a means to implement energy efficiency initiatives via the entrally managed Building Automation System. Simon needed a technical solution that would allow implementation of centralized operational decisions creating a very High Tech Low Touch Enterprise Energy Management system. This new system would provide load shedding and demand response programs for million of square foot of facilities distributed throughout North America by coupling automated metering platform and the building automation systems into a single business tool. Ultimately, this undertaking was envisioned to increase SPGs control and efficiency through an effective coupling of integrated building systems.
How? Simon Property Group, Inc. turned towards Roth Brothers to install the Andover Building Automation systems throughout the portfolio and Facility Solutions Group (FSG) to implement the largest North American deployment of networked Sub-meters throughout their properties (over 2500 and counting). The primary goal was to efficiently provide building system and meter data to the Corporate Enterprise Energy Management Systems at the Simon Property Corporate Headquarters in Indianapolis, IN. Their secondary goal was to integrate the check meters into their existing common area Energy Management System (EMS), providing the ability to query data to and from the existing EMS (Tour Andover Controls/JCI/etc.) and then actually, provide tenants energy information on actual usage. "With ever increasing utility rates, we needed a way to have our metering systems provide real time data to the properties EMS to implement energy efficiency and cost reduction strategies without sacrificing comfort. The Richards-Zeta (RZ) Mediator is being used as a building systems platform to aggregate electric metering (via hard wired and wireless) information. This information is automatically sent via HTTP (XML format) to our PML/ION Enterprise Energy Management systems in Indianapolis," says Andy Marsh of Simon Property Group. (See attached architecture.)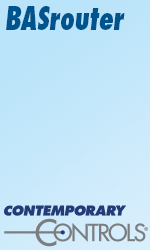 Facility Solutions Group (FSG) was looking for a communication 'gateway' which would aggregate and bi-directionally move data to/from the check meters (both hard wired and wireless) and the EMS and into its Meter Data Management Systems. To facilitate this, FSG installed a Richards-Zeta-(RZ) Mediator Multi-Protocol Exchange (MPX) platform. The Mediator™ is a powerful middleware solution comprised of both hardware and software. This domain-agnostic integration framework is able to communicate with a number of disparate protocols. In Simon's case, the meters communicate via Modbus Protocol and the EMS system communicates via BACnet protocol. The MPX software framework plays a central role in the integration process by normalizing both IP and legacy serial based protocols, which in turn allows for intra-protocol communication, the uniform application of services such as logging, and the common presentation of information that is sourced from the array of intelligent machines found in buildings.
Data from check meters is collected via hard wired and wireless network topology by the RZ Mediator. The RZ Mediator stores and logs site specific meter data and sends this information each evening via XML to the PML/ION Energy Management System located on the Simon network. Select points are also integrated back into the EMS systems to better manage the load profile of common areas and tenant spaces in real-time.
Value Proposition. By installing the RZ Mediator, Simon Property Group is able to utilize their existing Andover Energy Management systems installed on the company intranet to automate, analyze, and measure Energy Management Practices. Using the RZ Mediator enabled with a BACnet/IP Driver, Simon Property Group is able to auto discover new BACnet devices and use the information within the Mediator, negating any requirement to hardwire pulses from the metering to the EMS. Additionally, the RZ Mediator is providing real time data for use in peak shaving and day ahead/real time load responses and demand response programs.
With numerous properties already implemented and many more slated in the next year, this project will dramatically enhance Simon's capabilities to measure and control building operation and energy consumption in real-time. Once completed, Simon will have the ability to understand and manage thousands of control points from an energy potential perspective as well as integrate real time results of any point to match the business strategy of maximizing comfort and performance while minimizing energy costs. Deploying and applying the RZ Mediator, with its integration capabilities, is a critical piece to the success of Simon's Energy Management strategy.

---


[Click Banner To Learn More]
[Home Page] [The Automator] [About] [Subscribe ] [Contact Us]