---
EMAIL INTERVIEW - Steve Widergren & Ken Sinclair
Steve Widergren is the Administrator for the GridWise Architecture Council, a group of 13 respected experts with the objective to improve the interoperation of all elements of the electric system. This includes building and factory automation, communications, electric utility automation, as well as the economic and regulatory environment in which they do business. This group is support by the United States Department of Energy through Pacific Northwest National Laboratory.
---
GridWise™ Architecture Council Framework for Interoperability
The framework is more abstract than an architecture or a design, and it certainly isn't a solution you can implement.











Sinclair: We periodically report on the activities of the GridWise™ Architecture Council and its efforts to integrate demand-side resources, including those provided by building automation systems, into the operation of the electric system. What's been happening lately?
Widergren: After establishing a set of interoperability principles the Council captured in what we call the "Constitution", we embarked on identifying important interoperability issues for integrating the elements of the electric system. Most of these issues fall out of the Constitution statements of principle, but they need to be taken to a deeper level of detail to describe problems and what can be done to improve the situation. We started drafting some material on the issue of resource identification and how my label for something may differ from how you reference the same thing. As we talked about information exchange issues like this, we quickly realized that we needed to provide a larger context for of how these issues fit into the complex world of system integration in the electric system. That led us to develop a framework that organizes these issues across the space of integration concerns so that people have some perspective when they talk about these issues.
Sinclair: Tell me more about this framework? Are you designing the way automated systems talk in the future power system?
Widergren: Not exactly. The framework is more abstract than an architecture or a design, and it certainly isn't a solution you can implement. In order to get people to talk across traditionally different communities, such as buildings systems and electric delivery systems, we need to start at a high level. Much like the OSI 7 layer communication stack helps network communications people express many protocol implementations, the framework proposes a set of layered categories that all need to be aligned to achieve interoperability. These layers are divided into three major groupings: technical, informational, and organizational. Technical categories get into the bits-on-the-wire and syntax aspects, while informational categories focus on semantic agreement and mapping those to the relevant business processes being supported across an interface. The organizational categories cover the business procedures themselves, and how they support higher level business objectives which fit within the prevailing economic and regulatory environment.
Sinclair: Bringing this diverse community together with an overarching framework sounds challenging given the long established boundaries.
Widergren: I agree. The Constitution work we did earlier was successful in getting people with these diverse backgounds to come together, but it's been difficult to keep them engaged outside of meetings such as the GridWise Expo that was held with BuilConn last year. To establish the framework, we recently held a workshop with 45 invited experts in systems integration from the electric power industry, industrial controls, buildings automation, and academia. It was exciting to see people from these different application areas passionately talk about issues that they all face. The result showed good support for the organizing concepts described in the framework, but with great recommendations about how it can be improved and how new material is needed to engage less expert audiences in helping us move interoperability concerns forward. Arguably, most gratifying was the expanded base the Architecture Council can now call upon to engage these groups.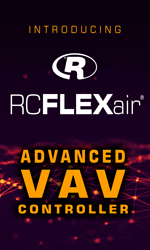 Sinclair: So then, what's next for the framework and GridWise activities?
Widergren: Besides discussing the framework, the workshop participants also grappled with ways to get business decision-makers and other technologists involved in the process of integrating intelligent systems with the electric grid. We brainstormed the idea of an interoperability symposium – a forum with tracks for business, policy, and technical people to come together to identify and discuss important roadblocks to integration so that action plans can be developed. The framework and subsequent material will be important instruments to organize the symposium and attract the attendees. For example, a team within the Council is releasing a checklist of interoperability concerns for regulators. Plans are being put in place now to hold such a meeting in late October or early November. The concept is to make this a regular forum for engaging smart grid people and organizations on a regular basis. You can hear more about the framework and our plans at the upcoming GridWise Expo track at ConnectivityWeek, on May 24th in Chicago.
Sinclair: Good to hear that the GridWise Architecture Council is continuing its involvement in the GridWise Expo.
Widergren: Several Architecture Council members will be leading sessions about the interoperability framework, interoperability in regulatory policy, and the value a future smart grid holds for electricity consumers. We look forward to a great meeting and seeing some of your readers in Chicago.
More Information:
GWAC information: www.gridwiseac.org
GWAC Interoperability Context-setting Framework draft document: http://www.gridwiseac.org/pdfs/interopframework_v05%20070129.pdf
The GridWise Expo at ConnectivityWeek: http://www.gridwiseexpo.com/2007/na/
---

[Click Banner To Learn More]
[Home Page] [The Automator] [About] [Subscribe ] [Contact Us]