---


EMAIL INTERVIEW - Ron Zimmer & Ken Sinclair
Ron Zimmer is President & CEO of Continental Automated Buildings Association (CABA)
---
BIQ
Building Intelligence Quotient is an assessment and rating tool and a design guidance tool.











Sinclair: What is the BIQ?
Zimmer: Firstly, CABA's Building Intelligence Quotient is an assessment and rating tool. It evaluates a building intelligence design against best practices and gives a rating. By doing that it serves as a marketing tool that demonstrates the value of building intelligence.

Secondly, the BIQ is a design guidance tool. By providing a description of building improvement opportunities and links to information, it helps demystify the implementation of intelligent building technologies and takes away some of the fear of the unknown.
Sinclair: Can you provide some background on the tools development?
Zimmer: The BIQ was conceived by CABA's Intelligent and Integrated Buildings Council (IIBC). Using CABA's Technology Roadmap for Intelligent Buildings and the Best Practices Guide for Evaluating Intelligent Building Technologies, the IIBC task force developed a list of intelligent building components grouped into four main categories: Communications Systems, Automation and Security Systems and Building and Facility Management Applications. As the next step, they hosted a workshop with a number of industry experts representing most of the stakeholders in the industry to refine the list and add weighting factors to each category and each line item. This list has been refined over time with input from many IIBC members.
Sinclair: Who uses the BIQ?
Zimmer: Everyone that wants to know how the automation systems in their building or buildings rate in terms of their automation features, integration capabilities and their increased value by being intelligent. Owners and developers with multiple properties use the BIQ to assess and compare the building intelligence systems in their portfolio.
Sinclair: How does the BIQ determine building intelligence?
Zimmer: The BIQ determines building intelligence by providing a baseline assessment of an existing building. BIQ users are provided access to an online questionnaire. Once they complete the questionnaire, the BIQ system instantly and automatically generates a report with a total percentage score (Quotient) and building automation highlights and areas for improvement. The assessment assigns points in eight areas: systems overview, power distribution voice and data systems, connectivity options, intelligent features, facility management applications, degraded mode operation and building automation environment.

The assessment generates a report that gives valuable and timely feedback by identifying strengths and weaknesses and recommending design and operational improvements to the building. This is backed up by helpful online links to building systems companies and other resources that can facilitate the upgrades. The report generated by BIQ is not intended to be a replacement for an engineering study but it is a way to ensure the user is aware of technologies and how they may be integrated.

In addition, as more and more buildings are BIQ verified, point scores will be aggregated in an anonymous database, enabling users to analyze how their building intelligence design performs in relation both to the median and to buildings that are similar in terms of size, type and region.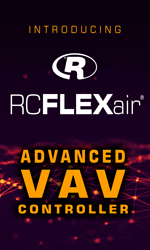 Sinclair: How long is the learning curve?
Zimmer: There isn't one—anyone can be up and running in minutes. Once complete, the system issues an assessment report along with recommendations for design improvements and resources for making those improvements.
Sinclair: Why an online system?
Zimmer: Because it is used interactively online, the BIQ system enables you to change inputs in order to keep your assessment up to date. It also allows for multiple users and is able to compare the different properties in your portfolio. Best of all, it serves as a virtual consultant, providing instant feedback on the intelligent building design along with advice and resources for improvements.
Sinclair: How does BIQ improve intelligent building design and performance?
Zimmer: In several ways, BIQ paints a clear picture of your building intelligence performance against best practices for design, installation and operation. It gives practical advice for improvements, offers resources for making the upgrades, and provides additional information on relevant strategies and technologies.
Sinclair: How does the BIQ system improve the intelligence features of my building?
Zimmer: The most critical challenge in designing, building and operating intelligent building technologies is the effective integration and interoperation of several different building management technologies and other technologies. BIQ helps to ensure that your building has the subsystems you need based on your functional priorities. It then guides the design team to properly integrate the various technologies. BIQ further increases the value of intelligent building technologies by providing guidance on the use of communications for remote monitoring, control and access.
Sinclair: How long can I use the BIQ assessment for a given project?
Zimmer: You can change inputs as the building parameters change for up to one year after signing up, with an option to extend. You can also purchase an annual unlimited usage license if you have a large portfolio of buildings and you are a CABA member.
Sinclair: Why should I obtain third-party validation?
Zimmer: By verifying that your property has achieved the items in the self-assessment through an independent third party, you add value and credibility—in the market, the community, and among tenants.
Sinclair: What does the validation process entail?
Zimmer: The building systems and their interoperability will need to be demonstrated to an independent third party professional that has been trained to visit the building and verify the installation, operation and performance capabilities as described in the reports generated by BIQ. These professionals may be engineers, system integrators and technical experts in the building automation.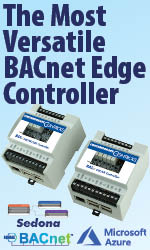 Sinclair: Is the BIQ system secure?
Zimmer: With BIQ self-assessment, project confidentiality and security are assured. Online data is confidential. No other users will have access to it or to your benchmark results. This information will be accessible to you and you alone. Verified data is collected anonymously and used for statistical and benchmarking purposes, but no information that could identify your company or building will be collected or used for this analysis. You decide whether to identify your building and it's BIQ for the benefits to appraisers and if you want to seek certification.
Sinclair: How much does the tool cost?
Zimmer: BIQ assessments apply to individual buildings only. With multi-building complexes, such as universities, you are required to submit each building within the facility on an individual basis. Per building, a BIQ assessment costs $500 for the first building, $450 for another subsequent nine buildings, and $400 if you are assessing over 11 buildings. These rates apply if you are a CABA member.
Sinclair: Where can you access the tool?
Zimmer: The tool can be accessed through the CABA Web site at www.caba.org/biq.
Sinclair: Who developed the BIQ?
Zimmer: A special BIQ Consortium was chosen to develop the tool. It consists of ECD Energy and Environment, IBI Group and Sustainable Resources Management Inc. The BIQ was made easy to use on line by adopting the proven Green Globes Internet platform that is also being used by BOMA Canada for their "Go Green" program.
---


[Click Banner To Learn More]
[Home Page] [The Automator] [About] [Subscribe ] [Contact Us]