---

How the future unfolds, and our ability to pass on a sustainable planet to future generations, is based in large part on our success with shifting to more sustainable energy practices today.


Clement J. Palevich
Constellation Sustainable Energy Solutions
According to estimates from the United States Energy Information Administration, in just two decades U.S. energy consumption will increase by about one third. The majority of this new generation will go towards meeting the needs of our built infrastructure. Whether this increase in demand is accompanied by a corollary increase in greenhouse gas emissions has a great deal to do with the energy decisions we make today.











Reversing the trend in global warming is going to require a comprehensive approach, one which involves creativity and innovation at every level of society and a shift in our collective understanding of energy demand and allocation. Constellation Energy's Sustainable Energy Solutions is focused on helping companies realize that it is possible to create long-term energy purchasing strategies that unite profitability with corporate responsibility.
Today's companies are demonstrating a growing interest in renewable generation such as solar, geothermal, biomass and wind farms. In renewable purchases alone, Constellation NewEnergy anticipates delivering nearly 4 million renewable energy certificates (RECs) in 2008 to businesses looking to align themselves with clean, renewable power. In addition to this growing interest in sustainable generation sources, innovations in demand and load response are making these products increasingly more popular among customers for both their economic and environmental benefits. As a result, demand response is poised to play a significant role in shaping the energy landscape of the future.
The automated building industry is well positioned to take advantage of this opportunity by incorporating energy supply side information onto existing open platforms. Bringing the supply side of the energy picture into focus allows facility managers to leverage existing building automation systems to apply advanced control strategies for true load shaping. The savings that are realized from this approach to energy management can be directed into green energy purchases and used to support other long-term sustainability initiatives such as further investments in building efficiency.
Today's demand and load response represents a very different demand response from the traditional reactive programs designed by regional Independent Service Operators (ISO's) to help prevent blackouts and brownouts on the hottest or coldest days of the year when energy is at peak demand. Innovations in energy load response capabilities have made it possible for customers to proactively orchestrate and direct energy use based on a wide range of real-time intelligence and inputs including day-ahead pricing, hourly price signals, weather and even customer patterns providing material economic and efficiency upside.
Overlaying the new demand response onto existing open platforms makes it possible to more successfully harness and shape load whether the load is distributed across a single facility, college campus, or retail chain with multiple locations throughout a large geographic area. The ability to control and shape load across multiple buildings is a significant step towards the creation of virtual peaking plants and more efficient buildings of the future and a more intelligent and greener energy grid. Innovations of this magnitude in our built environment, by virtue of its role in consumption, have the potential to shift our understanding of energy generation, demand and load allocation in an entirely new direction.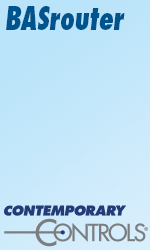 This shift in understanding is already underway, as recently evidenced by the success of DR-Expo which took place October 16 -17th in Chicago, Illinois. DR-Expo brought together over 200 building owners, energy and facility managers, systems integrators and building automation contractors to discuss the benefits of demand response and other efficiency programs as both a short-term business proposition and as a route to the significant future market in sustainable energy. A renewed commitment to deliver the perspective and tools required by the industry to incorporate innovations in demand response into existing building automation efforts is perhaps best demonstrated by the creation of the NewEnergy Alliance, of which Constellation NewEnergy is a founding member.
Formally announced at DR-Expo, the NewEnergy Alliance will bring together leaders from the retail energy and building automation industry. Alliance members are intent on developing and advancing innovative and sustainable business solutions for successfully integrating advanced demand response opportunities into existing efforts to reduce the carbon footprint of the established building environment.
Participants in the building automation sector already know that reducing costs by automating functions across a facility is good business. Those that can bring an enhanced intelligent market-based load management product to the table will be well received by customers seeking to leverage existing investments in technology and infrastructure in a way that unites their energy purchasing strategies with corporate responsibility.
At Constellation, we've seen demand response grow significantly over the past few years across the country. To further put this in perspective, a recent study by the Brattle Group predicts that a 5 percent reduction in peak demand would save $3 billion each year. There is considerable interest on the part of industry in achieving these types of savings.
Efforts to address global warming must include working collaboratively throughout every sector of the economy to introduce products that reduce energy consumption and the associated greenhouse gas emissions. The stakes couldn't be higher. How the future unfolds, and our ability to pass on a sustainable planet to future generations, is based in large part on our success with shifting to more sustainable energy practices today.
---


[Click Banner To Learn More]
[Home Page] [The Automator] [About] [Subscribe ] [Contact Us]