---
EMAIL INTERVIEW Terry Swope, Sean Jones & Ken Sinclair
Terry Swope, President
&
Sean Jones, Training Manager
Lynxspring, Inc.
---
Lynxspring University
Unique training programs targeted to the building automation, energy services, power/utility, and industrial sectors.











Sinclair: How and why was Lynxspring University established?
Swope: Lynxspring University was established to proliferate knowledge in an open environment about our systems and how they interoperate with disparate systems in the market today. Knowledge is the key to success and anything Lynxspring can do to facilitate this to our partners will help them to be successful. We strive to provide a learning atmosphere whereby our Coaches learn as much from the participants as we impart to them. Through this exchange of information, success is facilitated by sharing with all of our Partners.
Sinclair: What is the importance of this training program?
Swope: First, we don't consider our program a training program. We are a "Coaching program" where through attendance the participants develop skills and competence in the new tools and concepts they are exposed. Through a continued conscious effort, Lynxspring University programs promote and improve the participant skill and comfort level with the many diverse products allowing for the formation of strong long lasting relationships between Lynxspring, our value partners and the end user of our products. Our goal is total participant success. We coach very successful, customer focused programs in a real world learning environment. We strive to provide real world engaging relevant scenarios for our participants to instill a high level of confidence allowing our participants to set a new higher standard in our industry.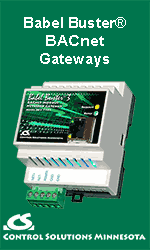 Sinclair: Tell me a little bit about your background.
Jones: In the early 1990's, I started in HVAC at the factory level and eventually became Part Sales Division Manager for the world wide OEM Representatives for an organization based in Oklahoma City. In 1997, an opportunity for a position with a local manufacturer representative firm in Oklahoma City as a Part Sales Manager opened up, so I took the challenge, and we grew their Boiler and Pump parts business. Then, I agreed to a role with another Oklahoma City company with a similar focus market, which through time, led to a position building and managing their newly formed Building Controls Department. In 2003, I accepted an opportunity in the BCS department for a Kansas City wholesale company which also consisted of relocation to Kansas City. I was presented the opportunity to become a Honeywell authorized trainer and to acquire Niagara R2 and NiagaraAX certification. On October 31, 2006, I was hired on by Lynxspring as the Training Manager. Being offered this tremendous opportunity has allowed me to be a small part of an accomplished company and help in the building of Lynxspring University. We are very proud to note Lynxspring University recently attained certification and was awarded Niagara AX Train the Trainer Certification as an official Niagara Training facility.
Sinclair: What courses are being offered and how can those interested attend?
Jones: Lynxspring University offers courses on; Niagara AX Certification (TCP), Niagara Advanced Programming, Networking Fundamentals, Lynxspring Business Partner Sales and Marketing Training, AAON ProBuilder Certification, JENEsys Field Certification Training for AAON Equipment, and Niagara Security

Courses are offered through Lynxspring University in Leawood, Kansas or via our On-the-Road Program. Lynxspring University continuously adds new courses in response to industry demand. Please visit http://www.lynxspring.com/Training/ to register for a course or for more information.
---
About Sean Jones, Training Manager
Sean's career path has allowed him to experience several diverse types of occupations.
In the early 1990s, he settled in at a large fan coil assembling plant and with his hard work and growing knowledge, Sean worked his way up to upper management as the Manager Part Sales Division for OEM Representatives. This position allowed him to train over 1000 people in various tasks.
In the late 1990's, Sean accepted a position with a local manufacturer representative firm in Oklahoma City as a Part Sales Manager and in 2003, Sean relocated to Kansas City to work for a wholesale company in Lenexa, KS. During his employment, he became a Honeywell authorized trainer on several products and became Niagara R2 and Niagara AX certified.
Sean Jones was hired by Lynxspring in October 31, 2006 as Training Manager for Lynxspring University and recently was awarded Niagara AX Trainer the Trainer Certification for Lynxspring University. He continues to grow the Training program at Lynxspring with many diverse course offerings.
About Terry Swope, President
Terry Swope is President and founder of Lynxspring Inc. He comes to Lynxspring with an extensive background of corporate leadership including business management, sales, marketing and consulting engineering. Throughout his career, Terry has demonstrated strengths in promoting business growth and technological excellence.
Prior to founding Lynxspring, Terry worked at Larson Binkley Engineering for 12 years where he held positions of Marketing Director, Marketing Vice President and most recently Chief Operating Officer. At LBI, Terry was instrumental in making that company a major player in national accounts, restaurant and retail, and the entertainment industries.
Terry is a graduate in Engineering from Longview College and has extensive studies at University of Missouri Kansas City with specialties in energy engineering, mechanical engineering, and computer sciences.
---


[Click Banner To Learn More]
[Home Page] [The Automator] [About] [Subscribe ] [Contact Us]