---
Will Building Owners & Operators get a Return on their Internet of Things Investments?

The business case lies in the fact that the value in IoT is analyzing and delivering actionable data and instructions – not just data about the devices.


Allan McHale,

Director,

Memoori
The terminology "The Internet of Things" (IoT) was coined by MIT's Kevin Ashton around 20 years ago but only more recently has it become a subject of immense interest to the building services industry and their customers; the owners and operators of smart buildings.

So where does the Building Service Industry fit within the wider context of the IoT? Have the delivery challengers both commercial and technical been resolved and will customers get a satisfactory return on investment in IoT?

The Building Internet of Things (BIoT) is regarded as one of the five largest revenue opportunities of IoT along with the Home, Transport, Health and Cities / Industry. We estimate that in 2014 overall connectivity penetration rates across all building systems are currently around 16%.
This connectivity penetration rate will of course rise steadily over the coming years and with it the market potential for BIoT (a term coined by Jim Young at Realcomm). But today our IoT consists of a loose collection of disparate, purpose built networks, which are mostly poorly inter-connected. Memoori's new research report – The Internet of Things in Smart Buildings 2014 to 2020 – is an in-depth study into this much-discussed topic.

Buildings use various control systems for heating, ventilation and air conditioning (HVAC), telephony services, security and lighting. As the IoT evolves, these networks and many others will be connected with added security, analytics and management capabilities, and most of them on new build projects will operate off a single platform.

However for retrofitting the existing building stock, which is potentially by far the biggest market, we have to start from where we are now because it is simply not practical or cost effective to rip out all the control networks. This will require BAS & BEMS software specialists to provide more open products making a gradual move towards delivering a full IoT solution. Wireless networks are also going to be needed to connect up all the sensors that are not either connected or new systems that will be needed. Here there are some technology hurdles that still need to be overcome.

Memoori's new report projects that the global market for the BIoT will increase from approx. $23Bn in 2014 to over $85Bn in 2020. The networking and related services segment of the market will show a steady growth of 22.6% CAGR rising to approx. $32Bn in 2020; which will represent 37% of overall revenues by 2020.
Effective network deployment, in order to keep up with the rising bandwidth demands of the BIoT, will be crucial to the efficient delivery of services and the management of data flows. Our numbers are based on a bottom up assessment of the devices and sensors across all of the building services at approx. $111Bn in 2014 to $181Bn in 2020 – A CAGR of 8.5%. Physical Security, Building Automation Systems, Lighting and Fire Detection / Safety represent the four largest segments.

This is a major investment and unlike the Smart Cities sector it's not going to be financed by public money. The building owners and operators will have to invest a lot more than what they are doing now and when you regularly read articles and reports that tell you only 20% of all building management systems are being used to full advantage, how are you going to encourage them to spend more?

Well the business case lies in the fact that the value in IoT is analyzing and delivering actionable data and instructions – not just data about the devices. Collecting data from more building services and equipment will provide a much more granular view of exactly how each building is performing. Analysis of the Big Data "exhaust fumes" is central to this proposition, and depends on cutting edge software technologies not commonly available in the average enterprise, including massively parallel processing databases (MPPs), data-mining techniques, distributed file systems and vast quantities of unstructured data.

Typically building operators budgets consist of around one third fixed costs and two-thirds variable costs including administration, security, maintenance, and utility costs. Proponents of BIoT systems implementations will need to work hard to demonstrate that their solutions can reduce these variable costs to present an opportunity for cost reductions, either through reduced energy consumption, or reduced manpower requirements to service them. But if that's all it can do then it is unlikely to satisfy a business case for many building owners.

The emergence of data-driven value should alter the value equation and with potentially game changing implications. Under the new scenario:

Total Value = old operating cost – new operating cost + new opportunity value through the convergence with the business enterprise.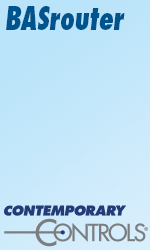 Memoori has identified many new opportunity values through convergence with the business enterprise and here is just one from the Video Surveillance segment; Video Surveillance was first used to monitor public and private space to detect crime and behavior. Since the introduction of IP Network cameras they have also been increasingly used to improve the performance of the business enterprise in vertical markets such as retail (e.g. using data gathered from camera footage to optimize retail store layouts and train staff on presentation).

Those that hold the purse strings will need to be coached on how this data can be best leveraged to improve building performance and deliver these new business opportunities. The investment decision-making will need to be carried out not only by building managers and facilities managers, but also by CIOs and CFOs, as facilities managers are not normally tasked with, or provided budgets for, delivering new business opportunities.

For more information on The Internet of Things in Smart Buildings 2014 to 2020 please go to the reports website – http://www.memoori.com/portfolio/internet-things-smart-buildings-2014-2020


---

[Click Banner To Learn More]
[Home Page] [The Automator] [About] [Subscribe ] [Contact Us]