---
Echelon Goes "All In" on Internet of Things (IoT)

but will the Strategy Work?


With the announcement last month that Echelon has completed the sale of its Smart Grid Division (http://news.echelon.com/press-release/corporate/echelon-completes-sale-its-grid-division), the company are now "All In" on the Industrial Internet of Things.

This move to focus their efforts is in tune with others in Silicon Valley, such as the recently announced PayPal spinoff from eBay, driven through by Carl Icahn to increase shareholder value.

Indeed Echelon's need for a change in strategy is greater than most. Financial results over the last four years have been poor at best. Revenue dropped from $111.04m in 2010 to $86.16m in 2013. Net Income was $-31.31m in 2010 and $-17.61m in 2013."

CEO Ron Sege said at the time of the grid business sale "…we believe we have reached a pivotal point in the future of our IIoT business. Ultimately, we believe that if we continue to invest in both businesses, we may not succeed in either." I personally don't disagree with that statement.

As well as shedding the grid business to S&T AG for only approximately $4.9 million (after fees, expenses and restructuring charges are considered, Echelon expects the net benefit to be nominal), they have bought in a new experienced CTO, Sohrab Modi and acquired Lumewave, a manufacturer of networked controls and software platforms for outdoor lighting.

Sohrab Modi most recently served as vice president and CTO of Central Research and Development at FutureWei, a wholly owned US subsidiary of Huawei; so should bring a wealth of IoT experience. Interestingly Huawei purchased a UK company last month called Neul for $25m. Neul had been working with Huawei for nine months on narrow band cellular IoT

The Lumewave acquisition, in itself looks like a shrewd move. Echelon already has an extensive streetlight networking business using its power-line carrier (PLC) technology; and with this acquisition they can now add wireless networking technology, based on the IEEE 802.15.4 standard. This is a huge plus for Echelon as it opens up the US market, where previously their PLC technology did not work as well as in Europe.

Where we see Echelon's biggest opportunity is in using their experience with LonWorks (their protocol for building automation controls) and PLC to integrate outdoor lighting, indoor lighting, energy management and security on a common platform. They could become a key enabler of the Building Internet of Things (BIoT).

As what seems like a precursor to this, earlier in the year Echelon announced a partnership with LED lighting company Xicato. Together they have been working on developing a central controller system to deliver low-voltage DC power to LED lights, along with PLC controls.

Such a configuration could become the backbone of a building management system or home automation network; and we have written about this concept on several occasions – "The Convergence of LED Lighting and Wireless Control will help Deliver a Building Internet of Things (BIOT)" - http://www.memoori.com/the-convergence-of-led-lighting-and-wireless-control-will-help-deliver-a-building-internet-of-things-biot/

Sanjay Manney from Echelon describes the advantage of lighting as follows; "What makes this really attractive is that lights are virtually everywhere, and they already have (electrical) power to the light itself. This power can be used to run other electronic components and devices integrated into, or attached to, the networked LED lights… furthermore almost all the electronic components used for communication, control and sensors are also low-voltage components that can share the same power supply, reducing the component count and costs."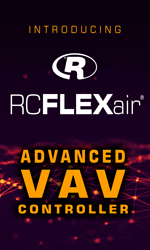 The proof of concept developed by Echelon and Xicato uses power-line communication (PLC) over a low-voltage (DC) power grid. All the lights and other electronic devices in the area are powered from a single 48-V DC power supply, which in turn is powered by either a traditional AC mains power line or higher-voltage DC (380-V DC) distribution systems such as those used in data centers. The choice of 48 V for the power system is important because it's the voltage level already used in power-over-Ethernet applications and is the standard for traditional phone systems.

Echelon's focus on IoT was the necessary strategy to get the company back on track; and so far this strategy looks to be heading in the right direction. They will need to maintain this focus and also leverage their knowledge of PLC and Lonworks, if they are to compete with the myriad of cash rich companies that are already playing in this space.

---


[Click Banner To Learn More]
[Home Page] [The Automator] [About] [Subscribe ] [Contact Us]