---

EMAIL INTERVIEW – Kerri Lee Sinclair and Ken Sinclair
Kerri Lee leads the New Business (Strategy) team for Aconex, the leading online document management and web collaboration system that uses the internet to manage information for projects of all sizes in construction, engineering and facilities management.

A member of the Senior Executive Team, she is responsible for driving the success of new and acquired growth businesses key to their long-term strategy. This includes leading her own team of software engineers, user/customer experience, product & marketing & sales. She also has responsibility for all of Aconex's Handover and FM solutions.

Her previous role was building the Aconex business in Asia & India to over 450 projects in nine countries and a locally-based team of over 50 employees spread across the region.

Kerri Lee also has over 15 years' experience working for a range of growth businesses in technology, telecommunications and management consultancy. She also co-founded an internet technology business which was sold to Microsoft-owned FAST in 2007.
---

Connecting BIM and Dynamic Manuals

Getting asset owners & facility managers engaged in the project lifecycle.


AB: So, Aconex engaged with Automatedbuildings.com around the Smart Manuals launch last year, and this week you launched two new products, Connected BIM and Dynamic Manuals. What's the real story for our readers here?

KLS: As you know from the coverage in your publication, there is a lot going on in building connectivity and technology, and there are great opportunities ahead for automation and smart buildings. However, we feel there are two key components that aren't being integrated well – people and processes. In our 14 years of experience delivering some of the world's most complex assets, technology is actually only one part. It is the "supporting actor" in the story – not the hero. The people and the processes involved are often the same as they were 20 years ago – but technology has jumped leaps and bounds ahead. We do not believe you can really benefit in operating and maintaining your assets until technology, people and processes are all aligned. We believe both of our new products, Connected BIM and Dynamic Manuals, do this.

AB: OK, so why does a facility manager care about Connected BIM? I assume you are talking about new construction, so why does the facility manager or asset manager care about how it is designed?

KLS: We believe while BIM has been used well to date in design, unfortunately, it has evolved as technology, without people and processes around it evolving. For example, at a simple level, BIM has moved design from 2D to 3D. The promise is much more, of course, but let's just stay at that basic premise. Ten years ago, a renovation of a building would be designed in 2D, and the architect would create a series of files, which could be printed on paper or stored as soft copies. They would transfer these files through a transmittal process to a group of people for review.

Now, we are seeing the industry doing the same thing with a BIM model – it is just a file that gets transferred around, through a process, for people to make decisions. These files are large and difficult to move. They are difficult to navigate for people who don't know BIM authoring tools, and the process is error-prone. We call this "Lonely BIM". Today, when a BIM model is handed over, it becomes just another file that the facility manager or asset manager has to store. Often it cannot be accessed by the operations team, and there is no need for it in operations anyway. The BIM model is not updated as the facility changes and eventually becomes obsolete. We've heard stories of facility managers choosing to have the entire area redrawn for modifications rather than relying on the as-built BIM model. The challenge here isn't the technology – it's that people and processes aren't connected to it.

AB: OK, so I am a facility Manager and I'm using Connected BIM on Aconex – what does that it allow me to do?

KLS: Using a secure, web browser, any project participant can sign into Aconex and collaborate around the model without installing software or requiring licenses and they can interact with the model, throughout multiple processes, across the project lifecycle. For example, they can raise an Instruction to the Head Contractor to change the type of chiller unit from clicking the object inside the model. This means the Head Contractor will not only receive the instruction but it comes with all of the data and specifics they need without trying to understand where/what needs to be changed. Further down the project, the subcontractor who is installing the same chiller unit, views the same BIM model object on their tablet, taking a photo and completing commissions directly into the model.

I met with a consulting engineer the other day who is using our Connected BIM product. She said, "It is like I was blindfolded for the last 20 years, and someone has removed the blindfold." The visibility of the data, decisions and documents at every stage of the project is enlightening. The model doesn't move around from person to person – it stays in one place and the decisions are made around it – in true collaboration.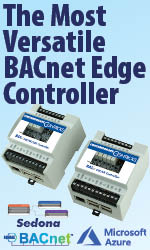 AB: There's a lot of BIM and BiM-related products and services and solutions out there. How is this different?

KLS: We aren't approaching this from the "tool" perspective, but from our strong background in project delivery. Our focus is always to continue to innovate for our customers who currently are delivering buildings, assets and infrastructure around the world. They want our platform to connect them to BIM and that is what we have launched today.

AB: So your other product, Dynamic Manuals, how does that fit in with this?

KLS: This week we have also re-launched our O&M products as a suite of solutions called Handover. Last year, we launched Smart Manuals, focused on helping the head contractor assemble, review and deliver the O&M information. Our Dynamic Manuals now allows a facility manager to tailor their people and processes around a "useful" O&M manual – one that is mobile, updateable, backed up off site, and easy to use. It is a product that you can use with 2D, Lonely BIM and ultimately, the full asset lifecycle management inside BIM. You can see more
details
and demos
here
.
---


[Click Banner To Learn More]
[Home Page] [The Automator] [About] [Subscribe ] [Contact Us]