---

EMAIL INTERVIEW – Mathieu Côte and Ken Sinclair
Mathieu Côte, MBA, PMP, BEP is Director at the Canadian Institute for Energy Training (CIET), the Training Division of Econoler, a Canadian consulting firm specialized in energy efficiency with 35 years of international experience.

---
Getting Building Operators to Play a Pivotal Role in Energy Efficiency Projects

the Key to Maintaining or Improving Savings Over Time

Sinclair: Why would you say that training building operators is an important part of achieving energy savings results?

Côte: A lot of efforts, time and money has been spent across Canada (and elsewhere) to train engineers in the field of energy efficiency. Experience has shown, however, that achieving, but most of all, maintaining and improving energy savings over time requires more than just knowledge; it requires buy-in from each and every person involved. Too often, energy managers will come up with a very good energy retrofit idea, with great return on investment (ROI), but the project will not be implemented or will fail either because there is no buy-in from top management or there is no commitment from those who really operate the equipment on a daily basis.

Sinclair: So is this gap more present in existing buildings or in new construction too?

Côte: The input from building operators is just as important in both new construction or existing buildings, but the issues can be different. What we hear a lot from clients is that they have designed their building efficiently, maybe even LEED-Gold or LEED-Platinum, but that it is clearly not operating as such. Design and operation are two extremely different things and paying a premium to have a building management system (BMS) or fancy controls, does not guarantee that the building will consume less energy. If the people working in the mechanical rooms do not understand, care or believe in energy efficiency and just put all controls at maximum 24/7, then the building owner is both wasting a lot of money on energy and also wasted money buying variable speed drives or high-tech controls.

Sinclair: What kind of savings can be achieved by increasing capacity of the building operators?

Côte: It obviously depends on where you start. If the building operators in a given building are merely janitors or watchmen, then you have more to gain, but also more work ahead of you. Several impact assessment studies have been carried on the impact of having one person certified Building Operator Certification (BOC) in a building and results are upward of $7,000 annually. At CIET we strongly believe that investing in your staff and in increasing their knowledge and capacity in energy efficiency is the best investment you can make. Compared to replacement of a chiller, a skilled building operator or energy manager will be able to come with new ideas on a continuous basis.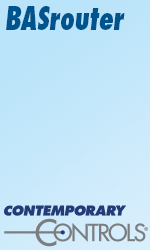 Sinclair: Considering the relatively high turnover of staff performing operation and maintenance and building operation-related tasks, how would training become a retention factor?
Côte: Definitely, in 2015, companies that are successful in reducing their turnover are those which can make their employees feel part of something, be it a corporate mission, a social cause or a very dynamic or efficient team. Some of our clients have been champions at bringing everyone in the company, from the CEO to lower positions, to really be passionate about reducing energy consumption again and again. It can become a fun game too! It is a relatively simple way to have your staff work together in the same direction: a lower energy bill.

Building Operator Certification (BOC) training program.
CIET is the exclusive Canadian provider of the Building Operator Certification (BOC) as well as for all certification programs of the Association of Energy Engineers (AEE), including the Certified Measurement and Verification Professional (CMVP) and the Certified Energy Manager (CEM).


---

[Click Banner To Learn More]
[Home Page] [The Automator] [About] [Subscribe ] [Contact Us]