---

EMAIL INTERVIEW – Jon Vietti and Ken Sinclair
Jon Vietti is a "Controls Specialist" with over 30 years experience in the electrical, HVAC, SCADA, PLC, and industrial process controls industries. He has an FMA credential from BOMI and is Tridium Niagara AX/N4® certified. He is a passionate educator and advocate of hands-on, relevant, and universal educational opportunities for those who wish to pursue excellence in the Building Automation Industry. DDC Support Services.com

---
New Company Provides BAS/DDC Training Solutions

The PT-121 is an interactive portable training unit and curriculum package for the building automation controls industry.

Sinclair: What products and services does DDC Support Services provide?
Vietti: As the name implies, our goal is to support the Building Automation community in three areas:
Consultation and on-site training for systems integrators, controls manufacturers, design-build engineering firms and DDC controls contractors.
"Plug and play" portable or fixed DDC trainers with curriculum options that range from "Level One: Introduction to DDC Controls" to "Advanced DDC Programming" to "BAS Project Design."
Custom portable units for established BAS/DDC training schools, and custom demo/test units for controls vendors and technicians.

Sinclair: Let's focus on the training area. Tell me more about the portable training units.

Vietti: We currently offer two units. The PT-121 and the PT-78.

The PT-121 is designed with two types of students in mind.

Entry level students who need a broad exposure to DDC controls and network protocols such as BACnet, LON, and Modbus.
HVAC and electrical technicians who need comprehensive, hands-on interaction with DDC controllers and BAS head-ends.
The PT-78 is designed specifically for DDC programmers and system integrators who are familiar with the Tridium Niagara AX/N4 Framework and the Sedona Open Framework. The PT-78 is able to simulate live operating conditions of equipment like RTUs and Fan Coil Units, so students can create programs and test them in real-life scenarios without having to be connected to actual equipment.

Sinclair: Does a student have to be Niagara AX/N4 certified to use these trainers?

Vietti: The PT-121 and its curriculum are intended to be as generic to the controls industry as possible. So the students and instructors do not need to have Niagara training or certification. The JACE controller in the PT-121 is the "curriculum server" that allows students to interact with the trainer using a standard web browser and a student workbook.
The PT-78 does require that students have prior experience with Niagara AX, since it is a programmer's trainer that utilizes the Niagara and Sedona Framework's object-oriented programming tool set.

Sinclair: Do the PT-121 trainers require an instructor?

Vietti: No, they can be used as one-on-one standalone trainers, but the trainers and curriculum also lend themselves well to instructor led classroom/lab formats. We have one client, a Vocational College that recently set up a DDC training lab with 12 PT-121s. They are using them to provide Level 1 instruction to their HVAC-R, Electrical, Wind Energy, and Plant Operations degree program students.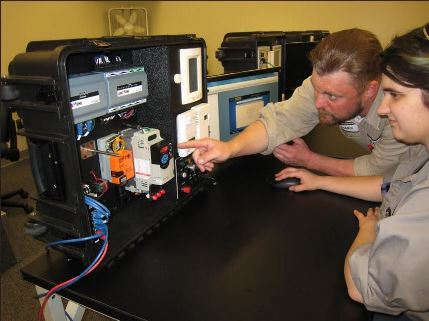 Sinclair: Who else is using your trainers?

Vietti: We are just in our second year of operation, but we are getting inquiries from a broad range of Building Automation professionals. Our primary clients so far are the Colleges and trade schools that offer HVAC and Energy Technology degrees, but we have sold trainers to controls manufacturers, mechanical contractors, controls contractors, and HVAC apprenticeship programs.

At some point, we hope to work with the military to establish "warrior to worker" training labs at some of their bases so that we can provide interesting, well-paying job opportunities for soldiers transitioning out of their military service. We see this as a huge win-win opportunity.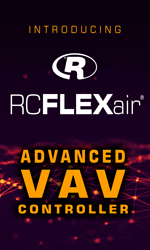 Sinclair: Is there any special software or annual expenses required with these trainers?

Vietti: No. The trainers have permanent licensing and all the software required to operate the trainers is embedded in the trainer's main controller. All that is required is a PC with a web browser and JAVA SE. Since part of the curriculum is embedded in the trainer and part is in the student workbook, training programs will need to purchase additional student workbooks if they have multiple, ongoing training programs.

Sinclair: How can our readers learn more?

Vietti: The best way is to visit our website at: www.ddcsupportservices.com

Datasheets can be downloaded for the PT-121 and PT-78 trainers. Pricing and lease information is also on the website under the FAQs tab.


---

[Click Banner To Learn More]
[Home Page] [The Automator] [About] [Subscribe ] [Contact Us]