---
EMAIL INTERVIEW Rick Huijbregts & Ken Sinclair


Rick Huijbregts is director for Tourism, Real Estate and Construction - a new vertical market segment focusing on connected real estate for hospitality and other commercial and multi-unit real estate customers. Rick focuses on Cisco's Emerging Markets geography which includes Russia/CIS, Central and Eastern Europe, Middle East, Africa, and Latin America. Rick started with Cisco a year ago as the global Strategy and Program Development manager for Cisco's Connected Real Estate initiatives. Contact Rick at rhuijbre@cisco.com
---
Cisco in Amsterdam
BuilConn has been a great venue for us to share our vision and our go-to-market strategies; but also proved to be a great venue where we were able to learn about the dynamics of the building technologies world.











Sinclair: We see that Cisco has committed to support BuilConn again, this time in Amsterdam.
Huijbregts: We are very excited about our participation in BuilConn Amsterdam this year. One of our key messages over the past months was a call for action to collectively educate the international building community on the value that IP can bring to the transformation of our built environment. BuilConn has been a great venue for us to share our vision and our go-to-market strategies; but also proved to be a great venue where we were able to learn about the dynamics of the building technologies world. Our roundtable discussion last spring has positively contributed to our relationship with companies in the building automation domain and has further allowed us to shape and build our relationship with existing and new channels. We plan to continue this exciting dialogue, and contribute to this great learning experience in Amsterdam.
Sinclair: What has happened since last May?
Huijbregts: At Cisco, we have made some significant developmental strides when it comes to the growth and importance of Connected Real Estate within our company. As the first Connected Buildings are now online and prove to be successful -- combined with the ongoing validation from the real estate, building technologies, and IT industries -- we continue to be encouraged and increasingly committed to the actions we are taking to play an important part in the transformation of the building and real estate industry. Organizationally, we are growing expertise around the Connected Real Estate offering. In Europe, our Emerging Markets theater, and AsiaPAC we have dedicated teams in place pursuing this incredible opportunity for building owners and operators, end-users, and all other stakeholders in the real estate world; of which we see ourselves increasingly part of.
Sinclair: How is activity overseas going to drive further demand in North America?
Huijbregts: In the high growth markets for Cisco we have established a new vertical segment, called "Tourism, Real Estate and Construction" (TREC). We are organizing our efforts within this new vertical to adequately address the needs of the multi-unit real estate market (hospitality, multi-tenant commercial real estate, high density residential, etc.) - a customer segment that is relatively new to IT companies like ourselves. We see great success and potential in the emerging markets as the need for connected buildings is driven by governments and country leaders in a clear effort to transform their countries into flourishing and successful economies. Connected real estate is an extremely powerful contributor to this dramatic transformation process. Although we do understand the economic, cultural, and political differences of the geographies we operate in, best practices from these emerging countries as well as from Europe are helping us to shape our go-to-market approach and relationships in North America as well.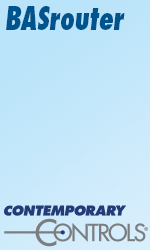 Sinclair: Is Cisco changing its approach towards the building automation world?
Huijbregts: No, we still envision and pursue very strong collaboration with the stakeholders in the building automation industry. What we bring to the table is clear: communication technologies to increase productivity and experiences of the end-users of all our physical environments, and the secure, wired, and wireless IP platform over which we can support, enable, and empower the systems and edge devices from our colleagues in the building automation world. Together, in partnership, we are truly able to transform the way we design, build, operate, and use our real estate; grow the organizations and individuals that use these connected buildings; and support the transformation of communities, cities, and countries to increase readiness of the information generation to come.
Sinclair: What can we expect from Cisco in the next few months around Connected Real Estate?
Huijbregts: You will see us grow our business through the vertical segments we have started in the Emerging Markets and AsiaPAC. You will see an acceleration of growth in Western Europe where we incubated Connected Real Estate somewhat three years ago. You will see the continuous development and exciting press-coverage** of connected buildings that come online in the North American market. Our global alliances and partnerships; and the rising of 'intelligent building' consultants and integrators, and the transformation of our channel partners will further strengthen our market position and ability to address the needs of real estate owners and operators that are desperately seeking opportunities to differentiate themselves and to deliver innovative environments (both physical and virtual) that will enhance the experience and productivity of its end-users.

** See the Video on Ballantyne Village (link to: http://newsroom.cisco.com/Newsroom/flash/evp/?vidid=95DAEB22F7AC5EFCC4E8A34F16582F6E&topic=Technologies&subtopic=Wireless)
** VAR Business: Buildings with Brains (link to: http://www.varbusiness.com/showArticle.jhtml;jsessionid=1P3J205QFN5WSQSNDLOSKH0CJUNN2JVN?articleID=192600472&queryText=Buildings+with+Brains)
---


[Click Banner To Learn More]
[Home Page] [The Automator] [About] [Subscribe ] [Contact Us]