---

The vision of the Buildings 2.0 white paper states, we "must define tangible tools for Buildings 2.0 to evolve" and it is with this in mind that he communicates this experience.

Bradley Hemphill Pr.Eng B.Sc.Eng
Electrical Engineering Solutions

Case Study
Introduction











The Greenpoint Stadium, in the beautiful city of Cape Town, South Africa is a new multi-purpose 68,000 seat stadium being constructed for the semi-final of the football (soccer to some people) world cup 2010. The author, with WSP Consulting as lead Electronics Engineers, is responsible for the Structured Cabling System, ICT, Security, Life Safety, and Building Automation System (BAS) components of the design of the stadium. The vision of the Buildings 2.0 white paper states, we "must define tangible tools for Buildings 2.0 to evolve" and it is with this in mind that he communicates this experience.
Procurement and Design
From the beginning I set about with a few key goals:
To assume the role as "Master electronics services Engineer"

To implement a structured cabling system for all services.

To introduce the concept of a complete "electronic system" package which could be delivered by a "Master Integrator"

To ensure the main contractor would support the procurement of a "master integrator"

To ensure enough flexibility in the design and procurement package for the deployment of feature rich services by the operator.
In most large infrastructure projects the client ends up with an ICT engineer, a security engineer, a life safety engineer (who is normally the electrical engineer) and a BAS engineer (who is normally the mechanical engineer). Now the first problem here is that these four engineers need to decide amongst themselves who is going to implement a structured cabling system and inevitably none of them want their fees reduced so none of them give up budget to ensure this happens. A partial structured cabling system is installed, but is only really used by the IT and telephony systems and each engineer designs his own network with its own protocols.
At Greenpoint, the professional team were made aware of this upfront. This enabled the electrical consortium to be structured to ensure that we were responsible for all four core systems. Other services which are being served by the mechanical and other service engineers are not forgotten. Consultation with most of these engineers has resulted in ensuring a structured cabling infrastructure is available for all services.
The financial risk of not being able to get practical completion as defined in international construction contracts is a big concern. At EUR 380M, the main contractor is not about to take a huge amount of risk so that suppliers can come during or after construction completion and leverage the capex by selling value added services. Fortunately the construction companies, WBHO and Murray & Roberts, the latter successfully constructed the Burj Al Arab in Dubai, are forward thinking contractors and have experience with the non-delivery of integrated systems. They appreciate and understand owning and managing the risk themselves and decided it prudent to pursue the master integrator route.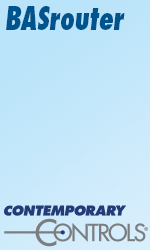 Without known spatial requirements and an operator presents some procurement and design challenges. However, with the clever use of wireless technologies like Zigbee, we can overcome these hurdles as decisions can be made later in the project when requirements become known. The client will want to attract the best operator, an integrated network, open architecture and sufficient and flexible structured cabling infrastructure will ensure this. This will also attract global companies like Cisco who want to ""provide new, richer and more fulfilling experiences that will grow brand image, retain and develop existing fan loyalty and create new revenue streams" and together with other companies the master integrator will partner, will ensure that the stadium will not become a burden to the taxpayer, but a real asset that with services will leverage the capital expenditure beyond the legacy of the world cup event and ensure an income stream for at least 20 years.
Conclusion
The road will be long, and not without many challenges, for as we conquer old challenges, new ones will appear. A master integrator with his partners will have appeared, the vision in 12 months will be turning into reality, and the headline will be "the challenges of the construction of a buildings 2.0 stadium".
---
About the Author
Bradley Hemphill is Founder of Electrical Engineering Solutions, a business and construction engineering firm who provide electrical engineering, system engineering and project management services to the mining, marine, industrial, infrastructure and property sectors.
Brad obtained his degree in Electrical and Mechanical Engineering from the University of Cape Town, and started working for WSP, an international firm of consulting engineers, from there he moved into construction and worked at Brand Engineering. After obtaining his registration to practice as a Professional Engineer with the Engineering Council of South Africa (ECSA ) and in turn with the International Engineer's Mobility Forum, he then went on to found Electrical Engineering Solutions in 2001.
He is an active member of the local chapter of the IEEE and has been involved with some prestigious projects and clients namely; Saldanha Steel Iron Ore Smelter, the Cape Town International Convention Centre, Namakwa Sands Limited, Skorpion Zinc Mine, Cape Town ITS network, numerous De Beers Marine mining vessels, Consol Glass and most recently the Greenpoint Stadium.
---


[Click Banner To Learn More]
[Home Page] [The Automator] [About] [Subscribe ] [Contact Us]