---
The automation community is experiencing a significant increase in the demand for motorized window coverings.











The benefits of window coverings are broad, and include enhanced comfort, privacy, energy savings, and aesthetics. The motorization of window coverings increases the comfort these products provide, while offering the ability for outside systems and devices to automate operation for maximum effectiveness.
The window coverings industry is largely made up of designers with little automation experience. Many window coverings professionals are partnering with integrators to create better solutions for their customers. Likewise, many in the automation community are finding that the partnership model makes sense, allowing the integrator to focus on technology while the window coverings expert can focus on the design and installation of motorized window treatments.
Good communication regarding the preferred method of integration is critical, as there are a large number of control options available.
Hard-Wired Automation Systems
Common integration techniques for hardwired automation systems include dry contact relay closure, IR and serial commands.
Dry contact relay closure can be used with many available motor controls to provide the ability to open or close a window treatment. The wiring and programming is time consuming and can be very difficult to troubleshoot should a problem arise. Additionally, the hardware needs for relay panels can quickly escalate the project cost and space requirements.
Infrared codes can be learned into an automation system, allowing the user to output commands to an IR receiver available from various motor control manufacturers. This alternative is typically more economical and less difficult to install than relay integration.
Select motor control manufacturers are now providing the ability to use serial commands via RS232, RS485, or RS422 to operate motor control subsystems. These communication methods allow an integrator to address a single motor, groups of motors or all motors within a network of window shades through a single data connection. This method has proven to deliver the most control options without impacting the cost of an automation system. Newer motor control products and serial interfaces can also provide feedback relative to motor position and movement, providing visibility to all connected automation and lighting systems.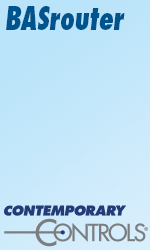 Z-Wave™ Wireless Control Systems
Several manufacturers have recently released motor controls utilizing Z-Wave technology, allowing for the simple integration of motorized products into Z-Wave wireless home control systems.
Z-Wave is an interoperable wireless mesh networking technology that allows a wide array of devices in and around the home to communicate including lighting, appliances, HVAC, entertainment centers, and security systems.
These new motor controls enable consumers to control and monitor motorized window coverings through the Z-Wave standard, providing an easy-to-implement solution to deliver increased comfort and convenience.
Proprietary Solutions
There are a variety of proprietary motor/control packages available to control window shades, all with their own set of hardware requirements, programming protocols and installation needs.
Solutions for Any Need
With the large variety of integration options available, finding the right partners to provide motorized products and controls is critical to a successful project implementation. As the need arises in automation projects, the window coverings community is prepared to provide the highest level of control to integrators.
---


[Click Banner To Learn More]
[Home Page] [The Automator] [About] [Subscribe ] [Contact Us]