---

Complete One Step Backup for a JCI Metasys Operator Workstation (OWS) and Network Control Module (NCM) using the new MetaBAK™ product insures reliability.

David Hagemann
Custom Computer Systems
Backing up Metasys files has been a long and time consuming process that is made simple with the new MetaBAK™ product. www.metasysbackup.com MetaBAK™ is a fully contained backup system on a USB Module to backup Metasys system information. Simply plug the MetaBAK™ into a USB port on the OWS (Operator Workstation) and it starts the backup program to save Metasys data including feature data, global database and All NCM (Network Control Module) databases for the system. The data is saved on the MetaBAK™ module which is small enough to fit in your shirt pocket and can be stored in a safe place.











System backups are always important and increasingly important as systems age because equipment is more likely to fail. If a Building Automation System fails and there is not a reliable backup of the software the Mean Time To Repair can increased dramatically since all the data needs to be recreated and reentered. In many cases it can take weeks to bring the Building Automation System back to normal operations.
Even though most of us know that we need to do regular backups, the fact is that many, if not most of us, don't do it because it is time consuming. MetaBAK solves this problem with a simple one step system backup solution.
There are a number of things that can corrupt Metasys databases.
Hard disk failure — Mean Times Between Failure (MTBFs) have improved dramatically in the past several years for all peripherals. But so has data capacity and the amount of data that can be lost on disk failure. The problem is failures are unpredictable. Following Murphy's Law the loss will occur at the worst possible time. MetaBAK™ provides users a way to quickly and reliably recover from unpredictable disk failures.

Virus protection and spyware protection —Viruses continue to be a problem and wreak havoc with systems, causing errors, lockups and data loss. Using MetaBAK™ user can quickly restore data lost through virus infection when used in conjunction with good virus detection software.

Events beyond an owner's control - Natural and man-made disasters can occur that can cause the loss of Metasys data. These include fire, floods, lightning and malicious activity by a disgruntled employee. After such an occurrence, owners of a Metasys Building Automation System must regenerate configuration and system information which takes a long time. Using MetaBAK™ allows users to quickly and reliably restore system data after such calamity.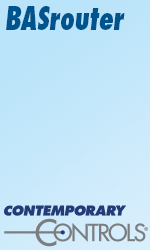 Since the MetaBAK™ is economical users can easily justify having multiple MetaBAK™ devices to preserve system integrity by storing backups in a fireproof safe and at an off-site location. If the users system goes, their data stays — it may mean the difference between businesses as usual and buildings out of control with wasted energy.
MetaBAK was developed by Custom Computer Systems based on customer needs for a simple way to insure the integrity of their MetaSys installations. Custom Computer Systems was founded by David Hagemann based on the MetaSys owner requirements for add-on applications that enhance Johnson Controls MetaSys. The company was founded in 2000 based on David's 17 years of experience with the Johnson Controls Metasys Facility Management System and over 35 years of programming experience. Customer Computer Systems has done applications for a wide range of organizations including County of Sacramento, United States Air force, Cooper Power Systems, Center for Disease Control, John Deere, and Hyatt. Testimonials from these and other companies can be found on the company WEB site, www.davidhagemann.com.
MetaBAK information is available at www.metasysbackup.com
---


[Click Banner To Learn More]
[Home Page] [The Automator] [About] [Subscribe ] [Contact Us]