---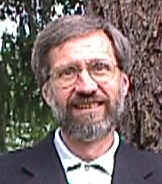 EMAIL INTERVIEW Tom Hartman & Ken Sinclair
Contributing Editor Thomas Hartman, P.E. The Hartman Company
The Hartman Company was founded in 1972 as a high technology engineering and technology development firm, specializing in applying digital technology to commercial and industrial building control and energy management. Hartman has played an important role in pioneering the use of advanced network based energy management control strategies. Hartmanís most recent development is relational control strategies based on the Equal Marginal Performance Principle. Today THC helps manufacturers bring to the market more efficient products that utilize relational control concepts compatible with large scale networks.
---
BAS and EGB and the State of the Industry
Itís clear that in the last year our clients and society in general have moved much further in their expectations for sustainable buildings than this industry has moved in our ability to effectively implement them.











Sinclair: I just got back from the Building Automation and Sustainability (BAS) Conference in Phoenix and youíre back from presenting a keynote and a seminar at the Engineering Green Building (EGB) Conference in Las Vegas. Iíd like to compare notes and try to assess what the state of the industry is right now and where we each feel we should be moving from here to help drive our industry to become more sustainable. At the BAS conference Paul Ehrlich led us in a self evaluation exercise and we found our sustainability mark has dropped a full grade in the last year to a ďD.Ē Thatís not a great trend, but the overall outlook of the conference was actually quite positive. I felt as the conference proceeded that there is big change taking place as more IT people enter the industry and help us see and overcome the hurdles to more integrated systems. And I think we are much closer to the concept of convergence with the IT industry that many of us have been talking about for some time. Furthermore, I think it was generally agreed that this is one of, if not the, most important next step to take. What did you find at the EGB Conference?
Hartman: I think the EGB Conference attendees would likely agree with the BAS Conference grade for our industry right now. At the EGB conference there was a seminar on the ASHRAE 90.1 efficiency standard that demonstrated the tension that exists between and among the standard efforts and the emphasis on using standards to move our industry toward sustainability. It certainly seems to have had only a very limited effect to date. Many of us also felt the presentation gave further cause to worry that this approach may offer a narrowed vision of how to get there and it is likely to lose some focus from the inevitable turf fights developing among competing standards efforts. To try to keep our thinking as broad as possible, in my keynote address I talked about the need for engineers to develop ďcollaborativeĒ leadership skills to communicate our sustainable concepts more effectively in our project teams. I pointed out that the skills we develop to become effective engineers are very different than those we need to develop to become effective leaders. Furthermore, exercising leadership among a team of peers is in many ways much more challenging than the hierarchical leadership that we see most often celebrated by society. My view is that the low grade we generally agree our industry deserves for its performance today is largely due to the fact that project teams do a poor job of collaboration largely due to a lack of effective leadership by those who really have the ability to solve the technical problems of the project. However, like you I left with optimism that a transformation is or soon will be taking place. Itís clear that in the last year our clients and society in general have moved much further in their expectations for sustainable buildings than this industry has moved in our ability to effectively implement them. And this is not for a lack of technology. I think it is due to an inability of project teams to change to meet the realities of these much higher performing buildings. I think we are being forced to reinvent ourselves around more effective design, construction and operation processes in order to meet these rapidly rising performance expectations. I am optimistic that we will rise to the challenge.
Sinclair: The term ďcollaborative leadershipĒ is new to me. How is that different from what we generally consider to be leadership and why do you feel that is so important in our industry?
Hartman: The term is new to me too. Iíve called it such because the process to achieve success in a complex building construction project is very different than more typical processes requiring leaders. The traditional leader is our client, who establishes project goals and sets up milestones and checkpoints to be sure those goals are achieved. But to attain the increasingly ambitious results for sustainable buildings now being demanded by clients requires a much more integrated design and construction process. The problem with applying traditional concepts at design and construction level is that there cannot be a single leader. What most distinguishes the collaborative leadership concept are two fundamental features; first a good collaborative leader is effective in leading in his or her area of expertise and also effective in following in those areas for which others are the experts; second, a good collaborative leader understands when to lead and when to follow.

Engineers by training are not effective leaders because they learn to be introverted in their work. Engineers by experience are not effective followers because too often they over estimate their true range of abilities. To become effective in this rapidly evolving move toward sustainable buildings, building design engineers need to retrain themselves to become more specialized and more disciplined in working effectively within a team setting. Thatís what collaborative leadership is about.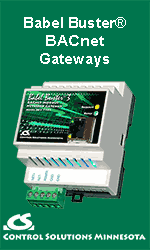 Sinclair: Thatís interesting. But I have to think that this way of working together is not entirely new and that it is used in other industries.
Hartman: Absolutely, and it goes by a lot of different names and sometimes no special name at all in other fields. Let me give you an example. Iím a pilot so I follow aviation developments quite closely. About 20 years ago after several commercial plane crashes that in retrospect were found to have been easily avoidable, the basic structure of the cockpit command process was reviewed and changed. Until then, the captain was the absolute authority. But change was instituted so at times others in the crew with specific information and/or understanding of critical situations would be able and responsible to react or respond before being called upon by the captain to do so. The captain is still the ultimate authority, but the increased complexity and rapid response needs of aircraft operations have necessitated changes in the structure of their operation. A similar change in the structure of project teams is needed for our industry. Buildings are too complex and the elements too interdependent upon one another to maintain the partitioned approach we used in the past to design, construct and operate them. You donít have to look at too many follow up studies to conclude that if buildings were airplanes, a great many would have crashed long ago. Thatís what we need to change. I believe collaborative leadership by engineers has an important role to play in that change.
Sinclair: I think it is the frustration with our industryís inability to meet the challenges we face that led us to grade ourselves so low at the BAC Conference. But one thing that seemed to give our group great optimism is the enormous opportunities we can obtain from incorporating new approaches and looking at a much bigger picture. Since the BAC Conference was focused on automation, I think many of us left with a much better understanding of the enormity of the benefits from convergence of IT with building automation and how close we are to implementing the larger scale integrated systems that can achieve those benefits. I tend to think we may be close enough to that breakthrough that someone will show how big it pays and the rest of the industry will have a model to follow.
Hartman: I agree that we really could be that close, but I see the need for our industry to work together to overcome one more important hurdle first. Most of the large scale convergence network value equations include the avoided cost of not needing to build new power plants. But the utilities have shown no interest in giving up on their power plant expansion programs. Our industry needs to understand that utilities are the equivalent in our industry to oil companies in the transportation industry. Like the oil companies, utilitiesí attachment to conservation is almost entirely a public relations exercise that in nearly every case is not directly connected to their strategic planning. For the moment utilities are as supportive of energy efficiency and demand response programs as they are because they are universally in a critical power short situation. But because their strategic planning revolves around building new plants, this is not a long term commitment. If they are successful in building new plants, those programs will be abruptly abandoned and much of the value we could capture by developing large scale convergent networks could be lost. So while I agree with the convergence scenario as being the shot in the arm the industry needs, I think a first step is for our industry to gain the self confidence and make the universal and unequivocal statement that with greater attention to upgrading the performance of our existing building stock no new power plants are needed to meet load growth into the fourth quarter of this century. Then we need to offer a realistic efficiency and demand response approach to utility regulators that we know we can make work and that will provide a lower energy cost future for society. The numbers wholeheartedly confirm and support the fundamental soundness of this approach. What is needed is leadership from the technical community to counter the strong sales pitch coming from utilities. Because if the utilities are successful in building new power plants, they will surely torpedo a convergence scenario based on overall network based optimization of building energy use in concert with utility generation.
Sinclair: The utilities are certainly a force to be reckoned with, but what encourages me is the growth of large intermediate firms that are coming into the business of making exactly that value equation to utilities. They are offering power from energy efficiency and demand response networks they are willing to build at a lower cost than what utilities would pay if they were to build new plants. These firms may be leading us to the convergence future many of us have envisioned for some time. I donít think we can discount their potential.
Hartman: You are right. But I do worry about the consequences of the lost revenue by the efficiency improvements and how that utility will react. You can imagine that if the efficiency improvements were in the same utilityís service area, the utility would be facing a future wherein it would be serving an increasing volume of customers without any increased power sales. That scenario was described to me by a utility executive as ďself cannibalization.Ē Itís exactly what the public wants, but certainly not the utilities. I still think it is of utmost importance that public policy be employed to change the mission of utilities and make this their goal. Iíve proposed in earlier essays at automatedbuildings.com that we consider new rate structures that reward utilities and customers for being more efficient. These approaches are real time and network based that fit well into an overall integrated convergence approach we have been discussing.
Sinclair: Well, it seems wherever we start, the conversation returns to convergence with IT technologies into large networks as at least a part of the solution. Is it fair to say that we both envision this as the direction we should take toward a more sustainable future?
Hartman: Absolutely! Itís also important to note that the current strategies used to control most building systems today are embarrassingly outdated and inherently inefficient. Stringing new robust control networks through our building stock not only allows us to capture the value of demand response and other emerging large scale network technologies, but it also permits the replacement of the out of date local stand alone controls being used to operate components in the buildings with much more efficient network based strategies. To me, large scale convergent networks arenít just a part of the solution; they are the solution and the direction we as an industry should embrace for converting to a sustainable building stock. Our efforts in designing and constructing new building should prepare them to be part of such networks.
---

[Click Banner To Learn More]
[Home Page] [The Automator] [About] [Subscribe ] [Contact Us]