---

Quite simply, my belief is that energy in buildings has much more to do with automation that it does with any of the other technologies that seem to be in the spotlight continuously.

John J. "Jack" Mc Gowan, CEM
Energy Control Inc.
Contributing Editor
It is an exciting and scary time in the world at large and in the automation business as well. The ideas of smart, green and clean, as well as energy in general are all the rage in the mainstream and trade press. For a number of years my goal has been to track industry trends, and this one is unprecedented. So where do we go from here? Well it may sound like a cliché but education is key. In fact my reference to NewEnergy in the title has a double meaning because energy is new again, but also because the NewEnergy Alliance seems to be at the heart of a large number of opportunities: first and foremost the opportunity to be educated.











Demand Response is a hot topic these days as well and we have seen high profile Initial Public Stock Offers from some companies in this space, but they have not been integrators. Nonetheless, one of the most exciting things to happen this year has been development of an energy training program for members of the NewEnergy Alliance. As always there are a host of conferences occurring as well, including GridWeek www.gridweek.com/2008 which wrapped up at the end of September and the DR Expo http://www.dr-expo.com/2008/toronto/ coming in Toronto this December and Grid-Interop www.grid-interop.com/2008 coming in Atlanta this November. These events are attracting a more diverse audience every year including many buildings professional and integrators. Gird-Interop is the event that really appeals to the techies and this year it is being co-hosted and organized by the National Institute of Standards and Technology (NIST).
Many buildings folks may remember that NIST played a very important role, as a national standards agency, in the development of ASHRAE's BACnet™. Where this is getting very interesting for the buildings world is that customers are seeking relief from growing and increasingly volatile energy costs, while at the same time green buildings are becoming more commonplace. Every article you read draws the connection between LEED, building intelligence, commissioning, energy management and building automation. Repeatability is a key element to retain LEED or Energy Star designations and automation systems can be key in achieving this while at the same time offering an invaluable tool for measurement and verification. In the area of Demand Response, an automation system is the ultimate tool to execute the demand strategy. Simple sequences target curtailment (turning things off) or switching on an emergency generator or combined heat and power unit. More sophisticated strategies, such as those espoused by the NewEnergy Alliance will engage the skill of building professionals to implement strategies that are not new but are seeing new resurgence, such as: night purge, pre-cool and daylight harvesting.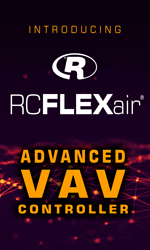 Grid-Interop will be a great place to interact with the thought leaders in this area, but there is another significant effort underway called B2G or "Building to Grid". I am co-chairing the B2G working group with David Holmberg from NIST, who is also Chair of the Utility Working Group of BACnet. What is happening here could actually transform buildings automation and is in direct alignment with the DR and Energy emphasis we see in the building industry today. For those who miss one of the above events another opportunity will be at the AHR show in Chicago this January. Take a look at the link here at automatedbuildings.com www.automatedbuildings.com/releases/jul08/080721011505ahr2009.htm For more information, there will be three free sessions organized by the B2G Working Group and this will be a great opportunity to learn more.
So in closing, the reader may be wondering about the reference to the new energy paradigm. This is a reference to the ideas that Joel Barker popularized around organizations and the changes that they, and the people within them, experience and drive over time. Quite simply, my belief is that energy in buildings has much more to do with automation that it does with any of the other technologies that seem to be in the spotlight continuously. This does not mean that lighting and plug loads and all of the embedded energy in the building components is not important. To the contrary, buildings are in a continual state of flux as the various components progress through their life cycles and at every stage along the way there are opportunities to reduce energy consumption and the carbon footprint. These are not independent measures of a building in fact there is an Energy Carbon Impact Factor™ (ECIF) that is key to understanding the overall impact of the building on the energy system and the planet. In that context, there is one system in a building that has the potential to actively manage and provide the means to measure and verify the ECIF in the building over its' life cycle, and that is the Building Automation System. This is why I believe a paradigm shift is underway that will make automation systems in buildings the center of evaluating how green a building is today and in the future.
---


[Click Banner To Learn More]
[Home Page] [The Automator] [About] [Subscribe ] [Contact Us]